Hyundai has released new teaser photos of the 2022 Ioniq 5 electric crossover, which is the first new EV from Hyundai's Ioniq subbrand. If you liked the Hyundai 45 concept, the good news is that the Ioniq 5 looks very close to it.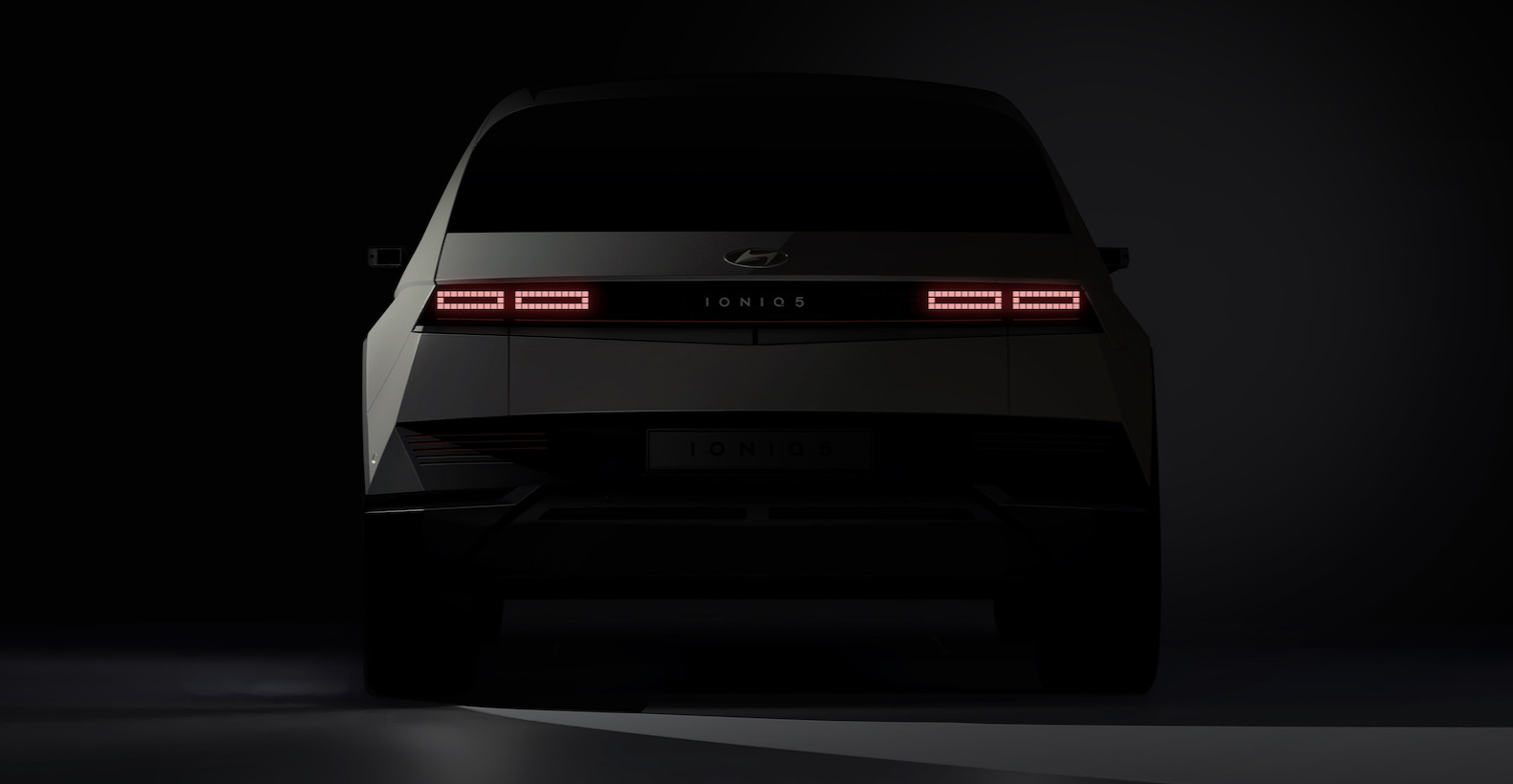 According to Hyundai, the Ioniq 5 is a midsize crossover, but in these photos it looks more like a hatchback. We don't have all the details yet, but some leaked specs have revealed that it will be about a foot longer than the Kona crossover. It will also reportedly have 313 horsepower on tap and standard all-wheel drive.
Buyers will be able to choose from two battery packs: a 58-kWH pack that gives the EV a 282 mile range on the WLTP cycle and a larger 73-kWH battery pack that will give it a range around 342 miles.
The Ioniq 5 will also be able to act as a generator, since it can provide up to 3.5 kilowatts of power through 110-volt and 200-volt outlets.
The 2022 Hyundai Ioniq 5 will debut in February.