Hyundai originally unveiled the 2022 Ioniq 5 EV a few months ago, but now it's revealed all the details about the US-spec version, which will arrive this fall.
The 2022 Hyundai Ioniq 5 will initially arrive with a rear-wheel drive version, while an all-wheel drive version is coming later. The Ioniq 5 uses a 77.4 kilowatt-hour battery and a single electric motor with 225 horsepower and 258 pound-feet of torque. Hyundai estimates that it will have a range of 300 miles.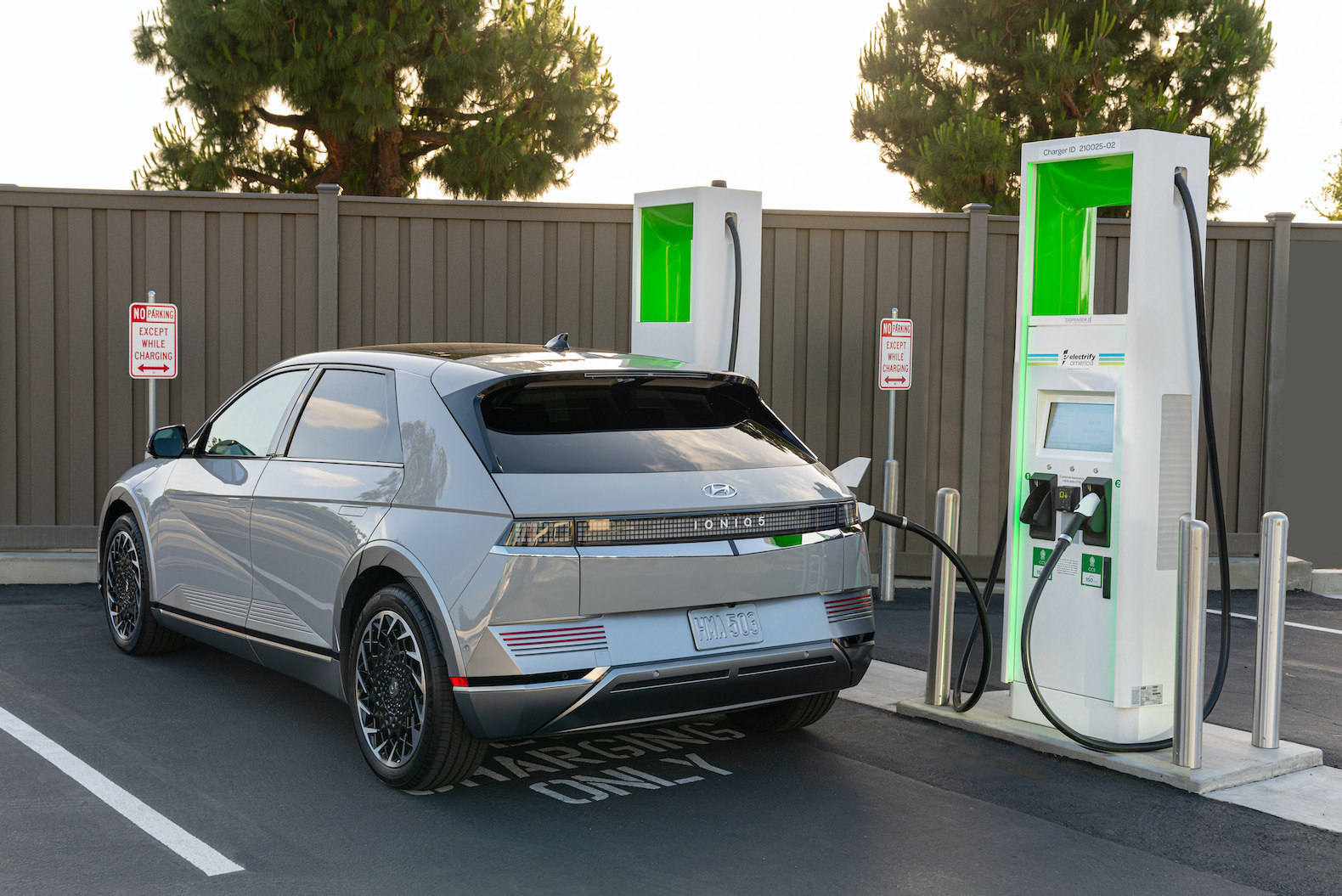 The all-wheel drive version is powered by a 168-kW rear motor and a 74-kW front motor that have a combined output of 320 hp and 446 lb-ft. of torque. The all-wheel drive version has a slightly lower range of 269 miles, while the top spec Ioniq 5 Limited AWD has a range of 244 miles.
At the end of the day, the Ioniq 5 will compete well with other crossover EVs, like the Volkswagen ID.4, which is rated at 250 miles and the Ford Mustang Mach-E, which has a range up to 305 miles. Recharging the Ioniq 5 will be faster than those two rivals, thanks to its 800-volt system, which lets you plug it into a 350 kW fast charger. Using the 350 kW fast charger, you can charge it from 10 percent to 80 percent in only 18 minutes. A more common 150-kW charger will add up to 80 percent of range in 25 minutes.
If you plug it into a Level 2 charger it will take almost 7 hours to full recharge the Ioniq 5. The Ioniq 5 can also supply 1.9 kW of power either inside or outside the vehicle to power devices like a TV or laptop.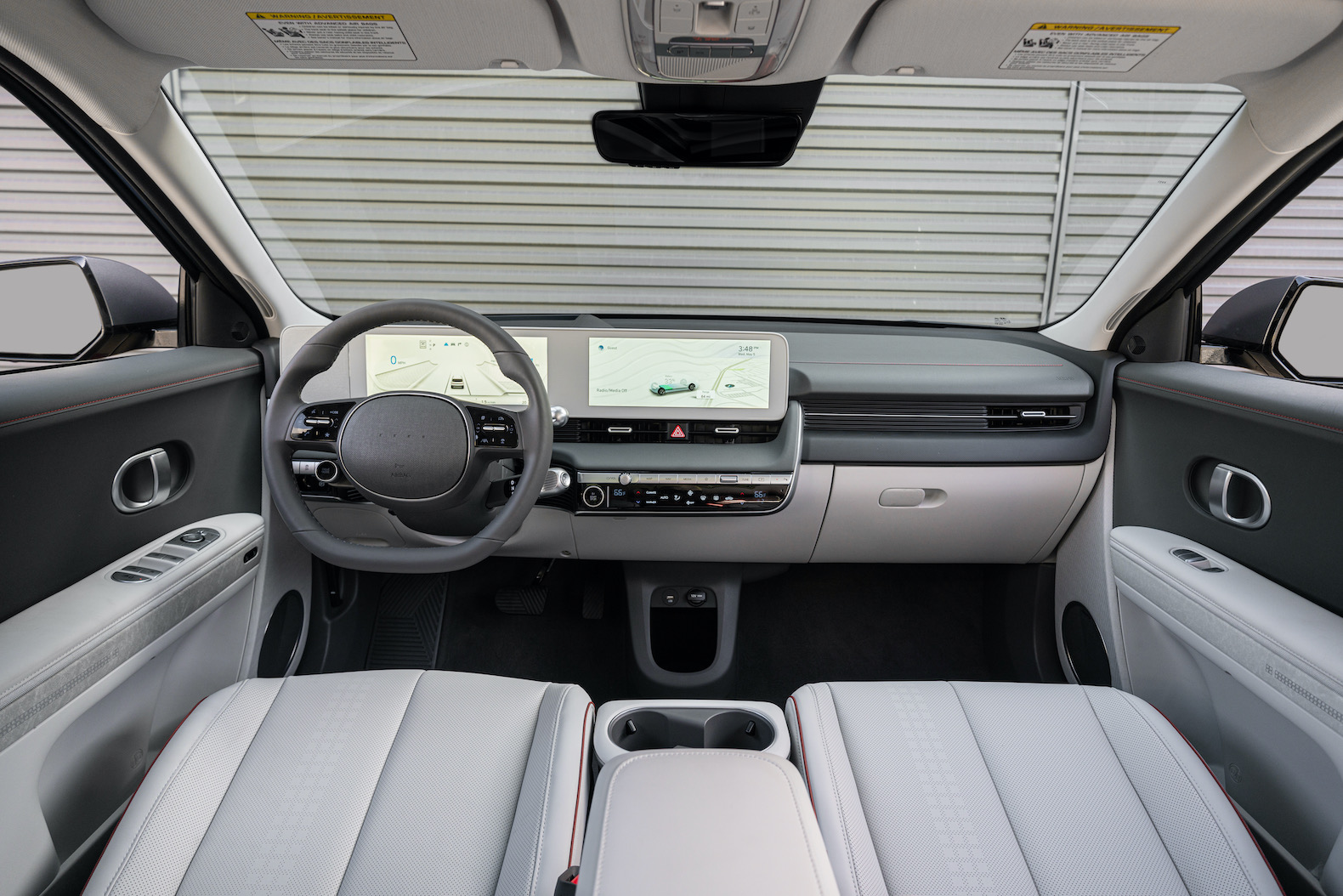 On the safety front, the Ioniq 5 comes with several driver assistance tech features, like forward-collision avoidance that works when turning left into oncoming traffic. The available Highway Driving Assist II system now has lane-change assist, which will even adjust your position in the lane if a vehicle in the adjacent lane gets too close. A new head-up display uses augmented reality as well.
Hyundai has not announced the pricing for the 2022 Ioniq 5, but it will be available in SE SEL and Limited trim levels. Following the introduction of the Ioniq 5, the sub-brand will be expanded with the Ioniq 6 midsize sedan and the Ioniq 7 large electric SUV. Hyundai has no plans to introduce a next-generation of the current Ioniq hybrid, plug-in hybrid or electric.