In October Genesis pulled the covers off its second SUV, the 2022 GV70 and now it's released all the details.
"Genesis has been striving to build an integrated and sincere connection on every aspect directly related to consumers, such as design, product, service, and lifestyle," said Jay (Jaehoon) Chang, Global Head of the Genesis Brand. "Upon the release of the GV70 today, based on its customer-centric philosophy, Genesis will continue to provide luxurious models that consumers want and that help deliver special memories to their daily lives."
The GV70 is based on the same platform as the G70 sedan with styling that's similar to the larger GV80 SUV. We now know what will power the GV70. In some markets the GV70 will offer three engine options: a 375-hp 3.5-liter turbocharged V6, a 300-hp 2.5-liter turbocharged four-cylinder, and a 207-hp 2.2-liter diesel engine. In the US we can just expect the two gasoline engines. The 3.5-liter equipped GV70 can accelerate from 0-62 mph in 5.1 seconds.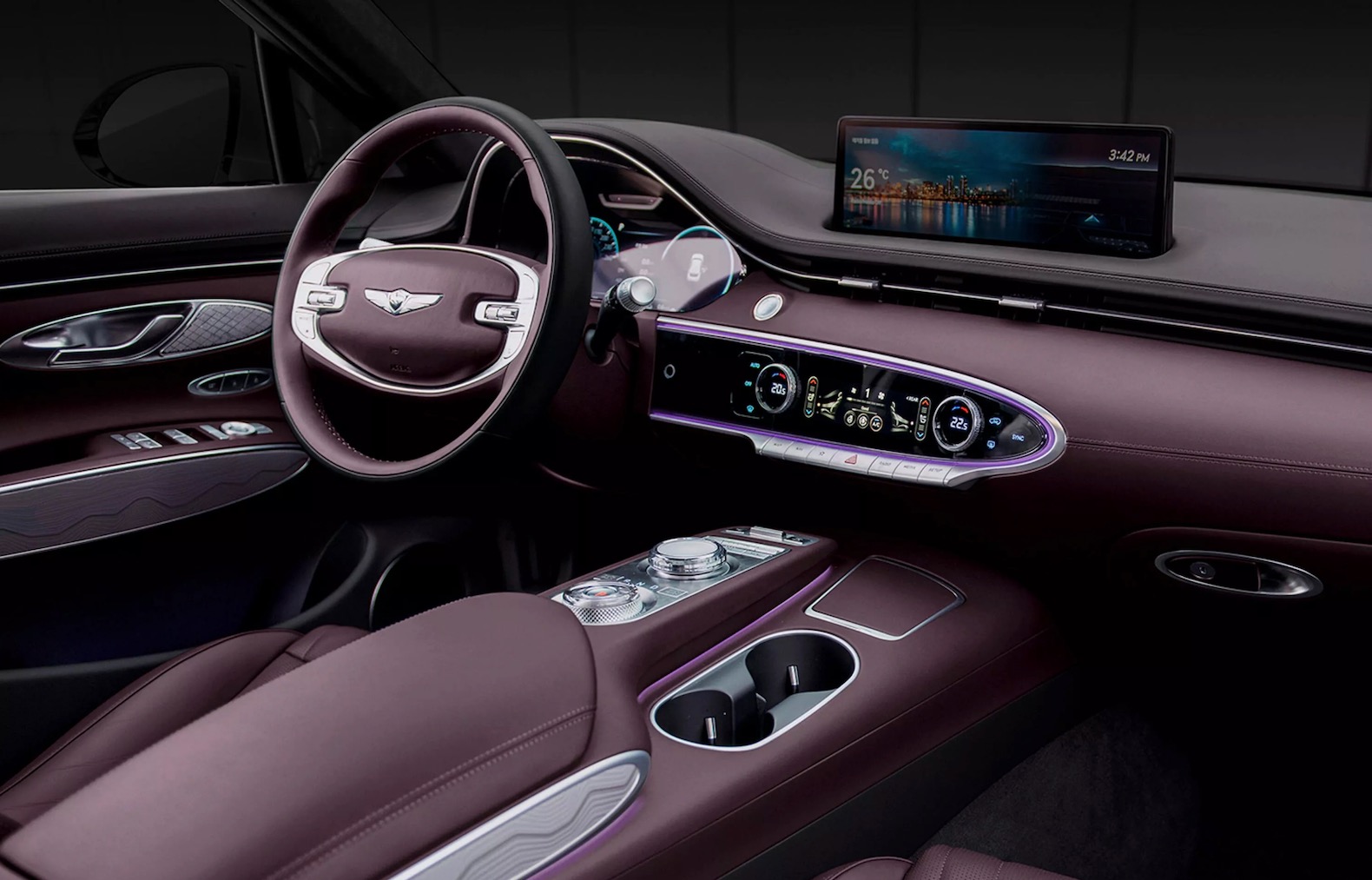 To optimize the suspension, there's a Preview Electronic Control Suspension, that monitors the road via the front camera and navigation system, to find the an optimal level of comfort.
A Sport package is available, which adds an electronic limited slip differential (e-LSD) system and Sport-exclusive wheels, a strong blackout bezel, a three-dimensional pattern of a dark chrome garnished grille mesh design, an exclusive bumper design, a large circular muffler, a body-colored diffuser, and 19- and 21-inch Sport-exclusive wheels. On the inside, the Sport package adds exclusive interior colors, a unique steering wheel, and optional carbon fiber details on the console and door.
Inside the GV70 has a fingerprint authentication system, a 12.3-inch digital gauge cluster and a large 14.5-inch infotainment screen.
Genesis hasn't announced exactly when the 2022 GV70 will arrive, but it will be available sometime in 2021.