Chevy has finally unveiled its second electric car, the 2022 Chevy Bolt EUV, which is just one of the 30 new EVs that General Motors plans to unveil globally by 2025.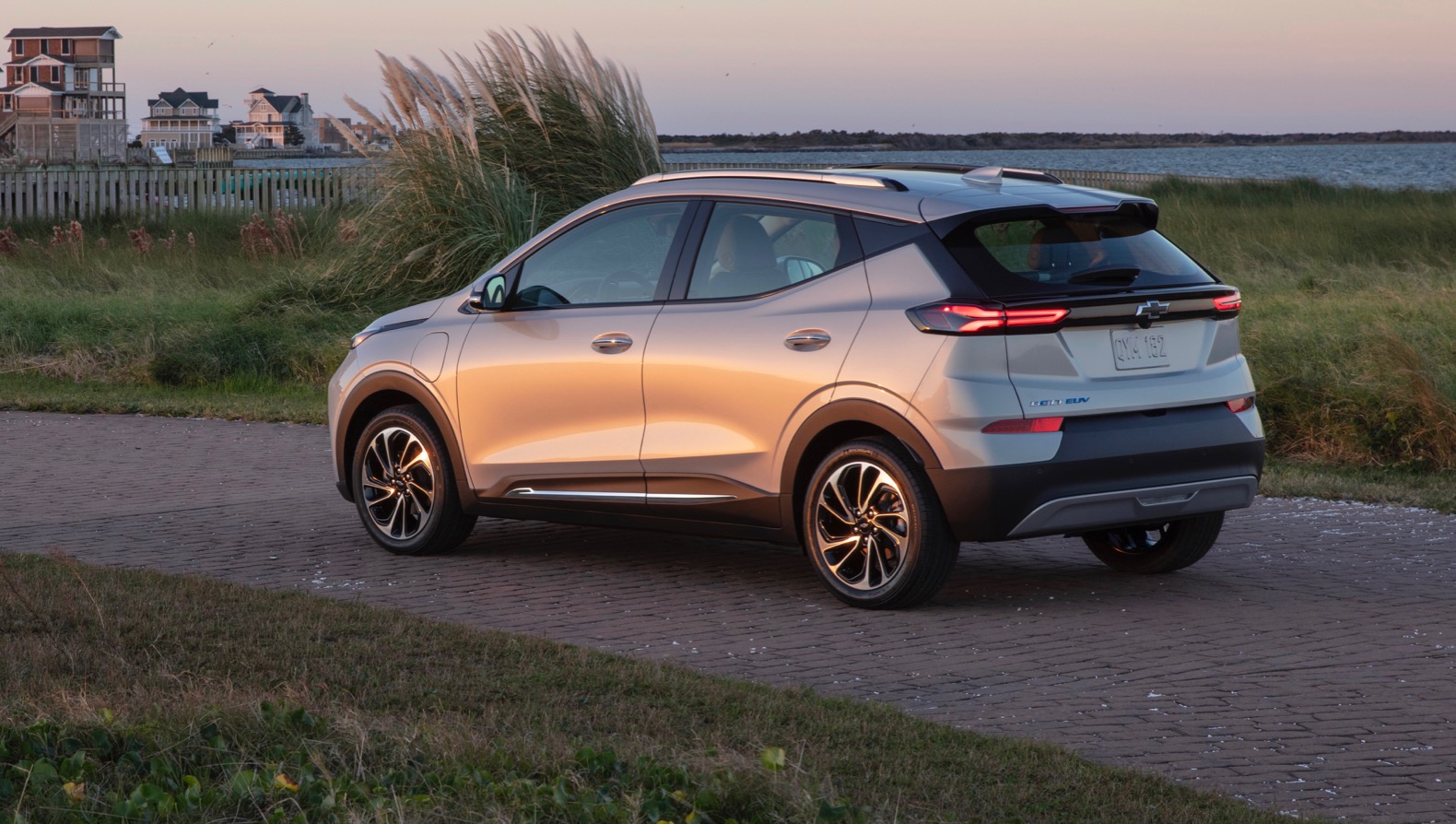 The Bolt EUV is based on the same platform as the Bolt EV, but it's almost six inches longer to give it more space. It's look is similar, but the Bolt EUV and Bolt EV actually do not share any sheet metal.
The 2022 Bolt EUV will rival other EV crossovers like the Hyundai Kona Electric.
Under the hood there's a single electric motor that generates 200 horsepower and 200 pound-feet of torque, which is the same motor that you get in the Bolt EV. Even though it's billed as a crossover, the Bolt EUV is not available with all-wheel drive. A 65-kilowatt-hour lithium-ion battery pack gives the Bolt EUV a driving range of 250 miles, which is slightly less than the 259 miles you can travel in the Bolt EV.
The Bolt EV can be recharged using a new dual-level charge cord, which allows for either a 120-volt or 240-volt plug. Plugging it into a DC fast charger will add about 100 miles of range in 30 minutes.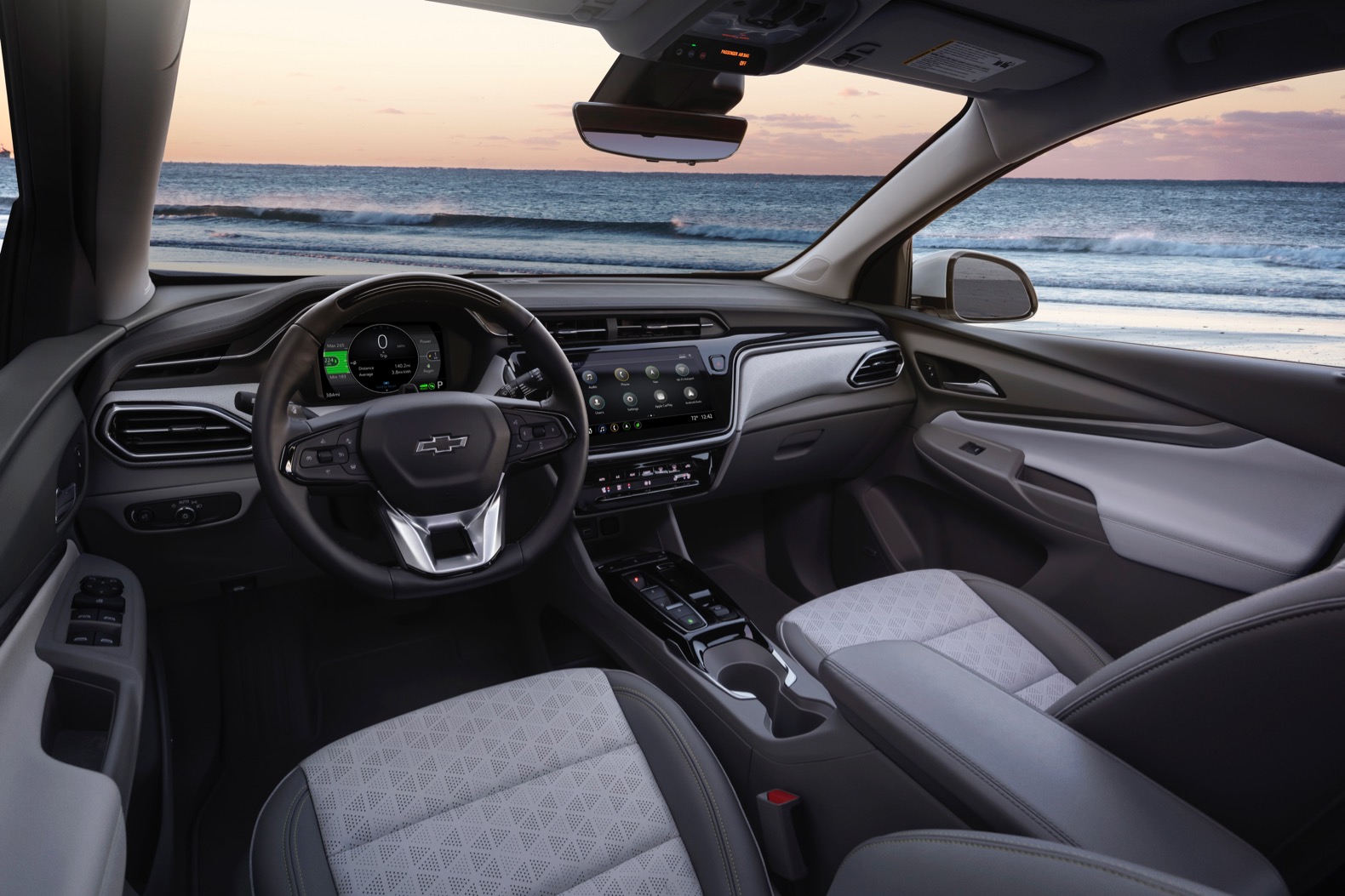 Inside the Bolt EUV comes standard with a 10.2-inch infotainment screen and an 8-inch digital instrument cluster. A wireless charging pad, plus Apple CarPlay and Android Auto are standard. The Bolt EUV will also be available wiht GM's Super Cruise hands-free driving tech.
The best part is that the 2022 Chevy Bolt EUV starts at $34,000 before any federal or state tax credits, which is actually cheaper than the 2021 Bolt EV.
The 2022 Bolt EUV will arrive this summer.