Last month Audi gave us a preview of the 2022 RS3, with its turbocharge five-cylinder and more aggressive styling. Now Audi has unveiled the new RS3 and it looks great.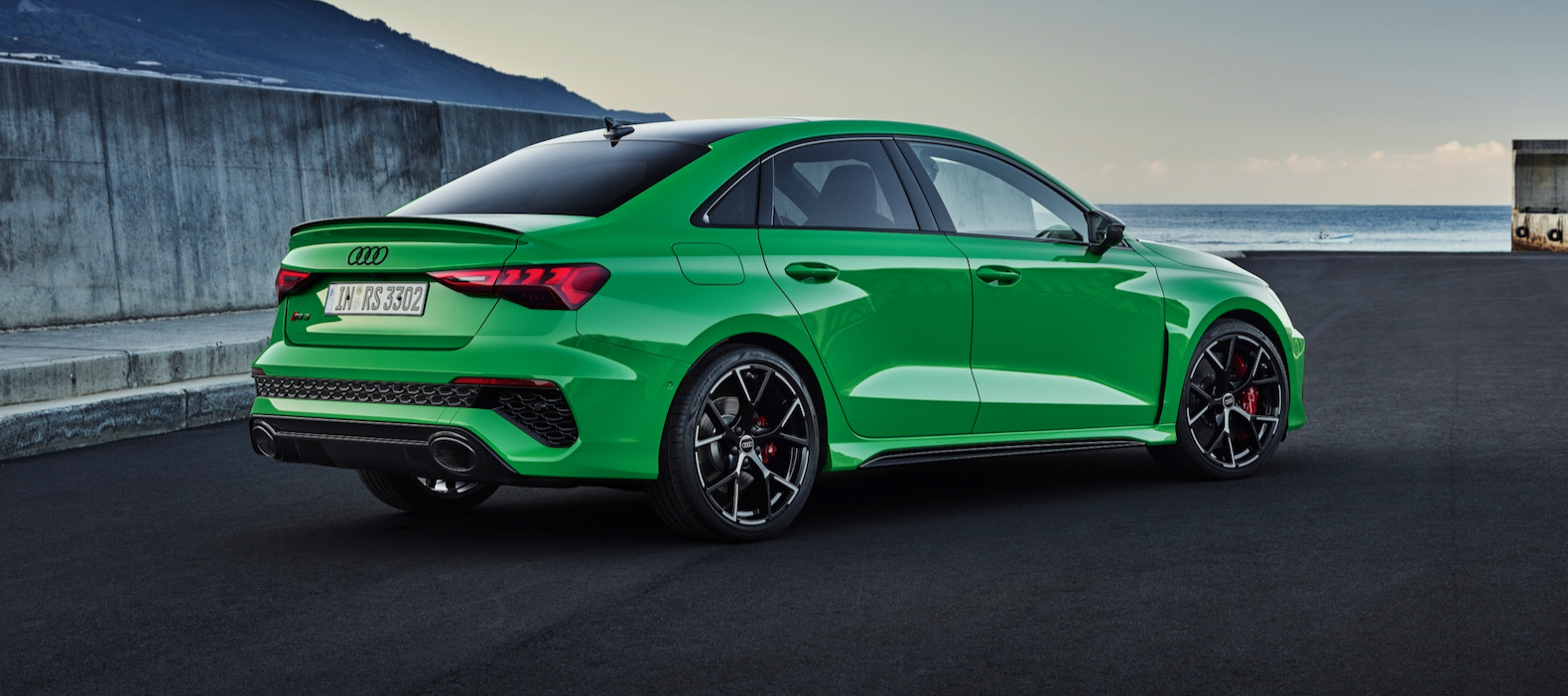 The 2022 Audi RS3 is powered by a 2.5-liter turbocharged inline-5 engine that generates 401 horsepower, which is a slight increase over the last generation with 394 hp. Torque has increased as well from 354 pound-feet to 369 lb-ft. The five-cylinder engine is mated to a seven-speed dual-clutch automatic transmission and sends its power to all four wheels.
The new all-wheel drive system also features torque vectoring for the rear axle. One cool feature is a new RS Torque Rear drift mode that can direct torque to a single rear wheel to help you have more fun on a track.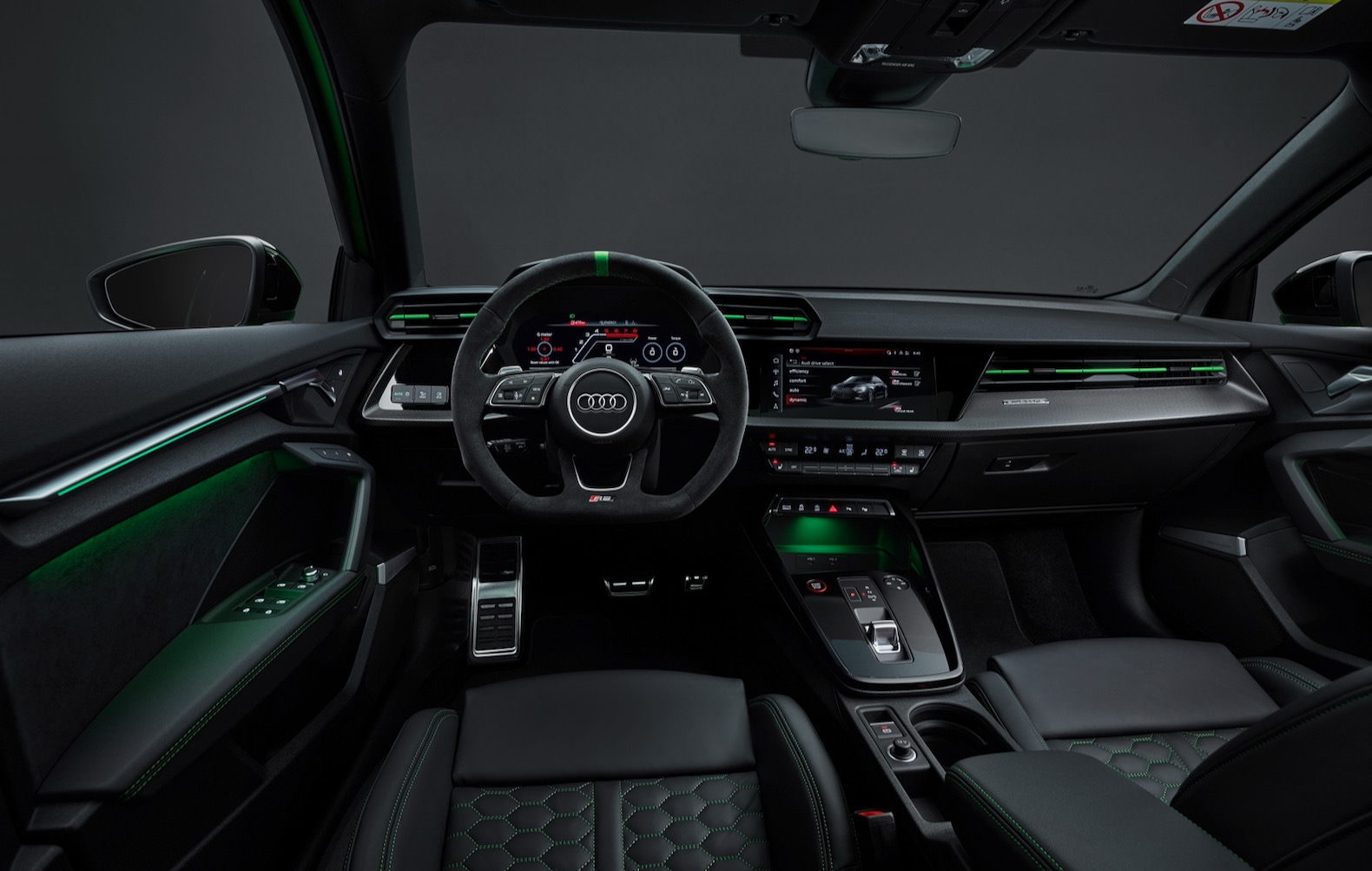 Audi says that the RS3 can accelerate from 0-62 mph in only 3.8 seconds.
The new RS3 looks the part with its more aggressive exterior. At the front there are larger air intakes and big tailpipes. The RS3's track is a bit wider than before as well and it's 0.4 inch lower than the S3.