The Range Rover Evoque was redesigned for the 2020 model year, but now Land Rover has announced a host of upgrades for the 2021 Evoque.
On the outside there aren't any changes to the Evoque, but once you move inside there are plenty. For starters the Evoque now comes standard with the Pivi Pro infotainment system, which has a redesigned menu structure that makes many of the features and functions more accessible. A dual-modem embedded SIM also provides Software-Over-The-Air updates to make sure all the apps and services are always up to date without the need for owners to visit a dealer.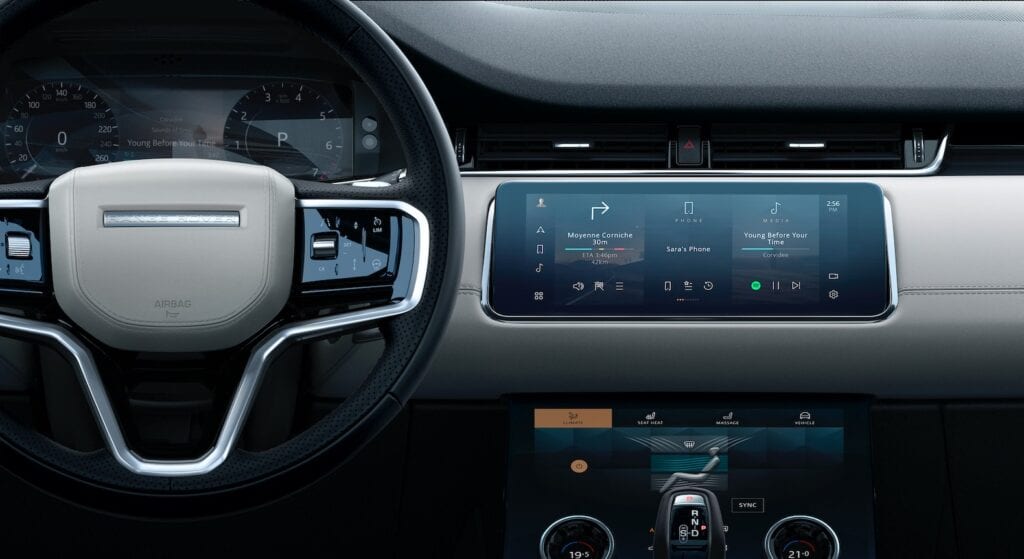 There's also a new cabin air filtration system, a standard 3D surround camera and an available rear collision monitor. Lastly the interior gets a new three-spoke steering wheel with capacitive switches and upgraded front seats with lumbar support.
Under the hood the Evoque is powered by a 2.0-liter turbocharged four-cylinder engine with 246 horsepower and 269 pound-feet of torque.
The 2021 Range Rover Evoque starts at $44,350.