Porsche only unveiled the 992 generation 911 Targa a few weeks ago and now we have our first limited edition, the 2021 Porsche 911 Targa 4S Heritage Design. Porsche says that it pays tribute to design elements from the 1950s and early 60s.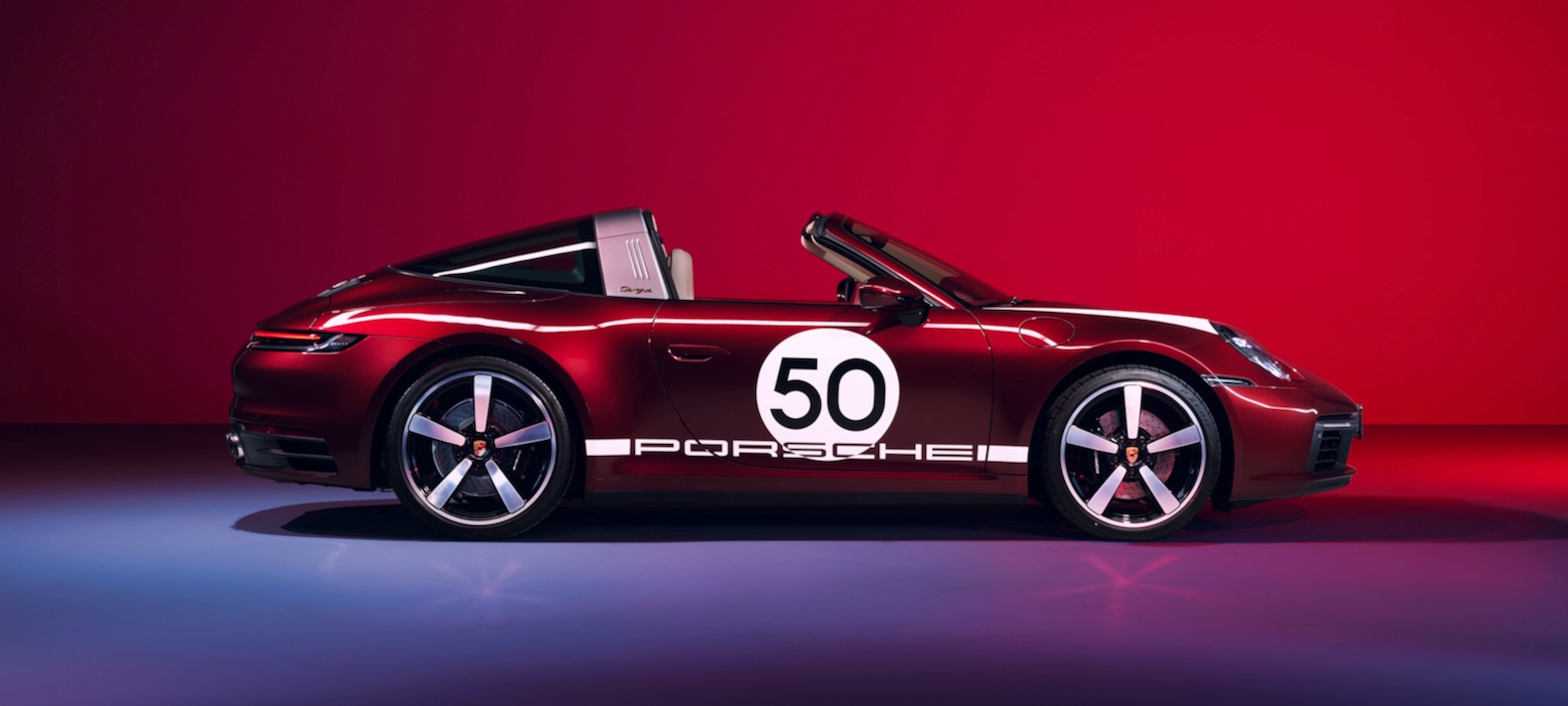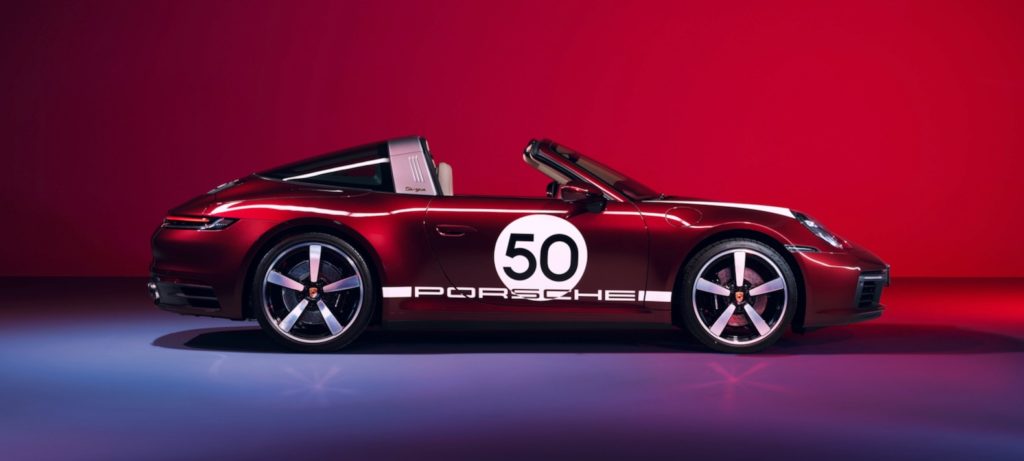 The 2021 Porsche 911 Targa 4S Heritage Design comes in Cherry Metallic, Guards Red, black, or silver. The exterior features gold logos, including a Porsche Heritage badge on the hood that recall the 1950s and there's livery in white.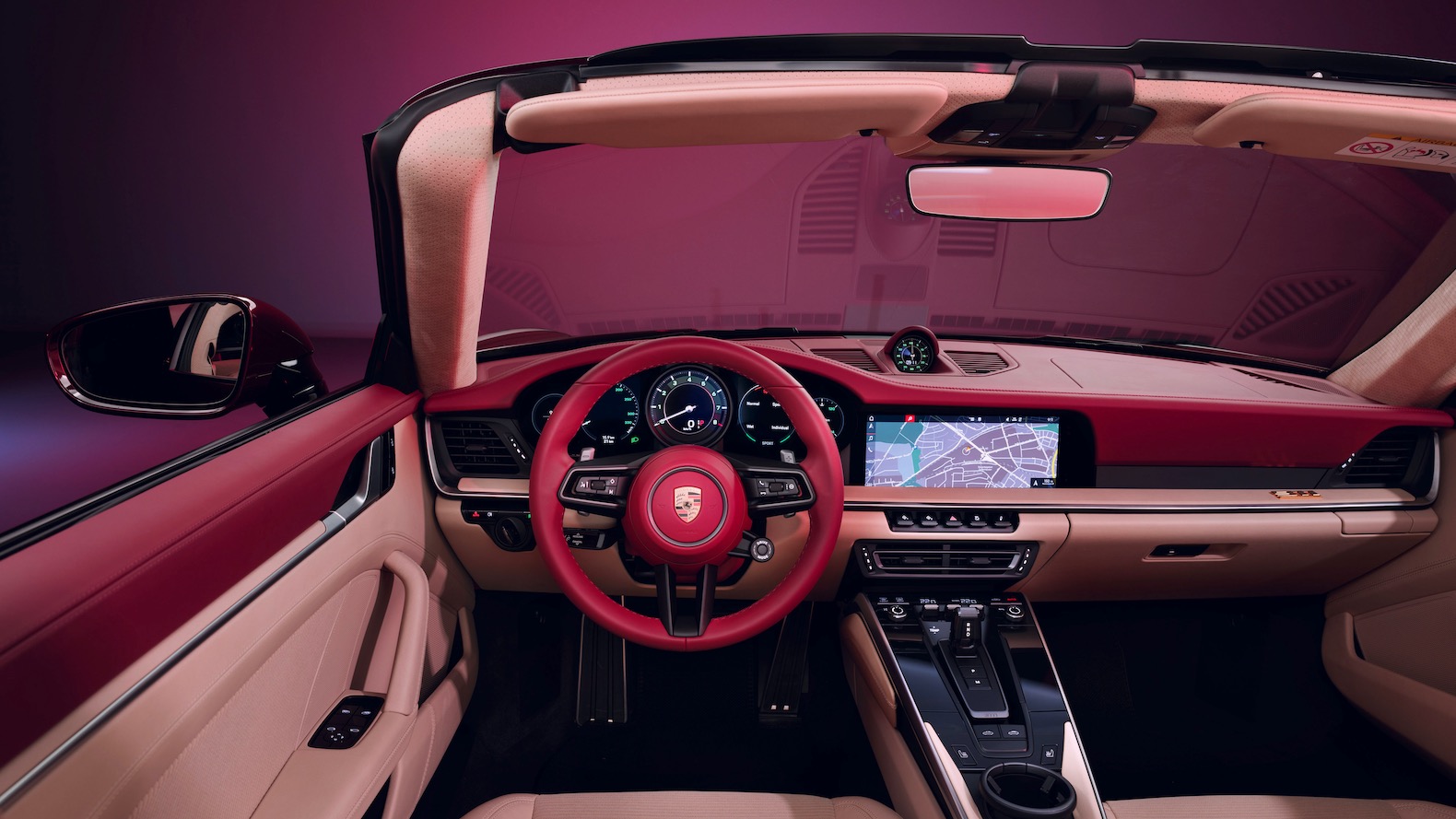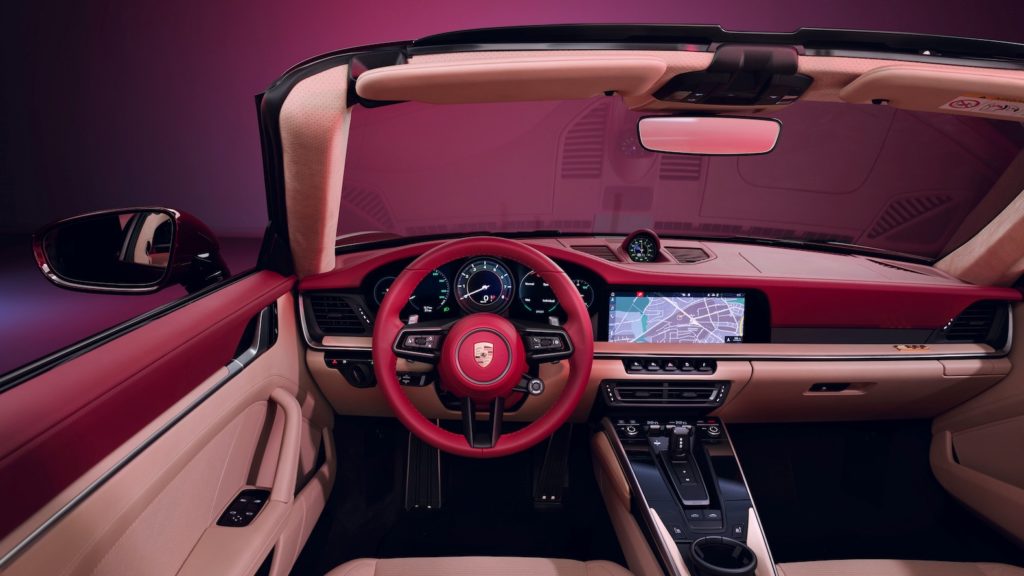 Inside there's two-tone leather with corduroy on the seats and door trim, which is a material that was used in the Porsche 356. The rev counter and stopwatch also get green ticks.
The 911 Targa 4S Heritage Design is powered by a twin-turbocharged flat-six with 443 horsepower that's mated to either an 8-speed dual-clutch transmission or a 7-speed manual.
"With the Heritage Design models, we are evoking memories of the 50s, 60s, 70s and 80s in customers and fans alike," said Oliver Blume, Chairman of the Executive Board of Porsche AG.
Porsche only plans to build 992 units and each one has a price tag starting at $181,950, including destination.