Lexus has unveiled the 2021 Lexus IS and on the outside it looks better than the current IS, but under the skin it still rides on the same platform.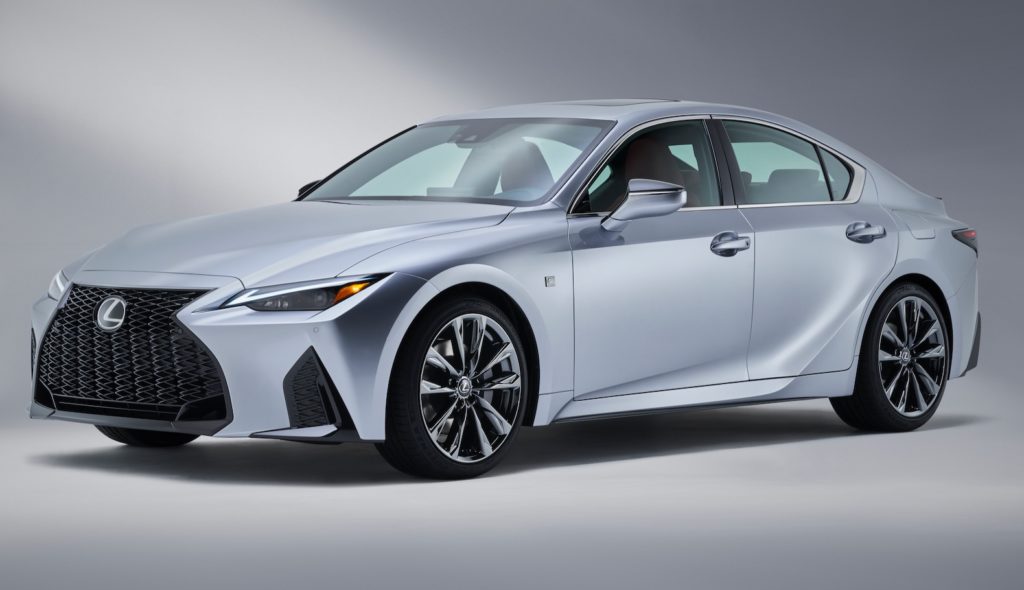 On the outside the 2021 IS looks a lot better with every body panel being changed to give the new IS a more sculpted and muscular look. At the front there's a new larger version of the spindle grille and F Sport models also get functional air intakes. At the rear the biggest change you'l notice is a new central light bar and a larger diffuser.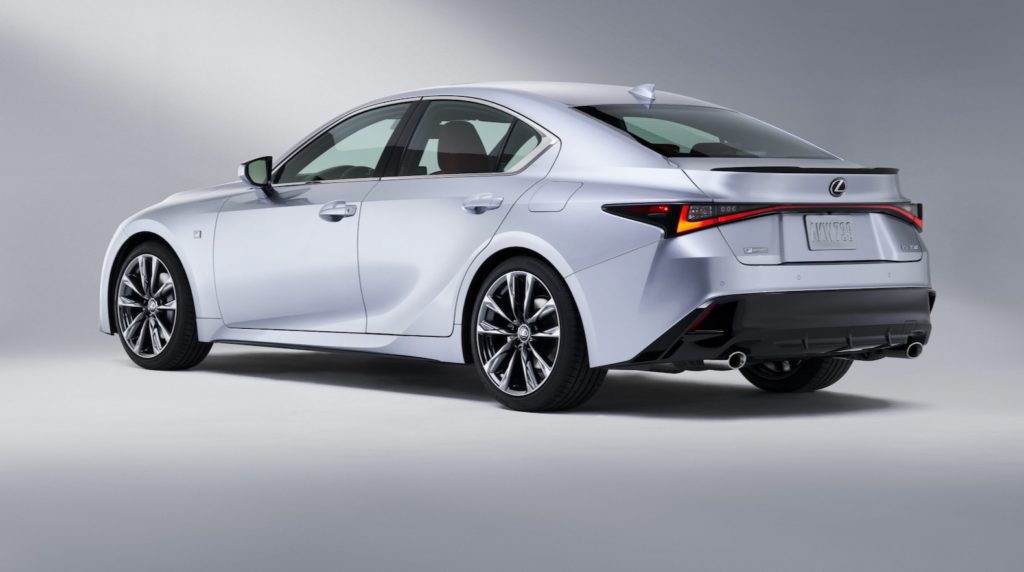 Lexus says that the new IS is the first model from the new Lexus Driving Signature, but we're not exactly sure what that means yet. One big focus will likely be an increased focus on driving dynamics.
Under that new skin, the 2021 IS rides on the same platform as the current IS, but it's now 1.2-inches longer and wider. It's also more rigid thanks to additional weld points and reinforced radiator supports. The new IS also gets a revised suspension that uses lighter parts with new A-arms and swing-valve shock absorbers.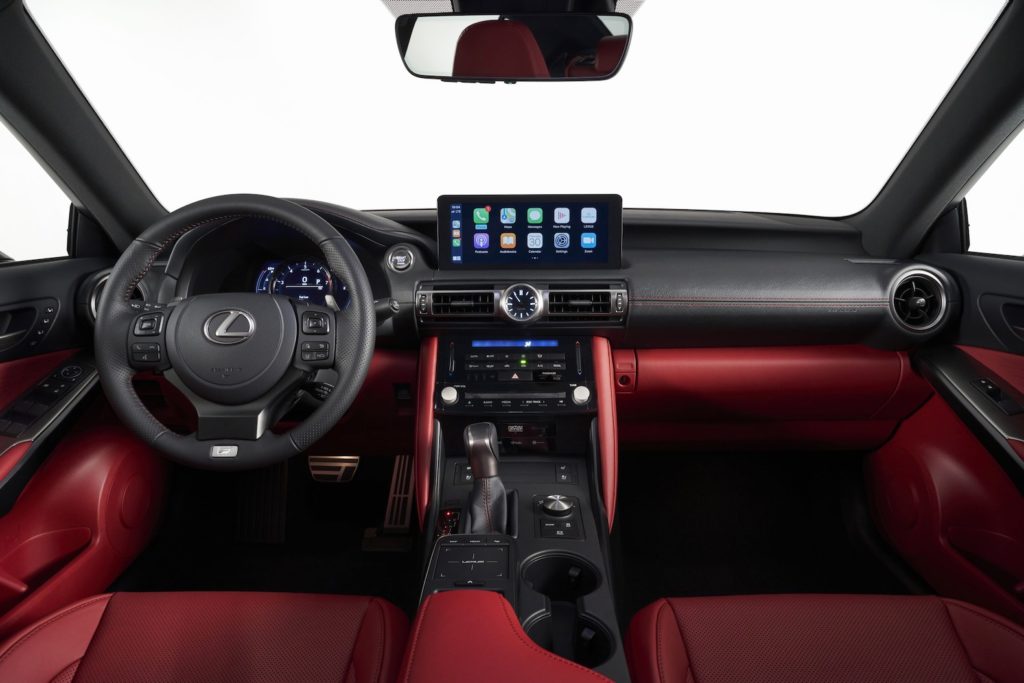 We love what Lexus has done with the exterior, but we're a little disappointed that the interior largely carries over unchanged. There are only small changes, like round air vents a redesigned center console and new color options. The infotainment system has been updated though and can now be operated via either the touchscreen or a touchpad. The standard screen is an 8-inch screen, while a 10.3-inch screen is optional. Apple CarPlay and Android Auto have been added.
Under the hood there aren't any big changes. The base IS 300 is still powered by a 2.0-liter turbocharged four-cylinder with 241 horsepower and 258 pound-feet of torque, but the eight-speed automatic has been updated. The IS 300 AWD returns with a naturally aspirated 3.5-liter V6 that generates 260 hp and 236 lb-ft. of torque, which is mated to a six-speed automatic transmission.
The IS 350 is available with rear- or all-wheel drive and is powered by a 3.5-liter V6 with 311 hp and 280 lb-ft. If you go with rear-wheel drive you get the eight-speed automatic, while the all-wheel drive version gets the six-speed. The IS 350 RWD can reach 0-60 mph in 5.6 seconds, just like the current model.
To keep you safe, the 2021 IS does get some new driver assistance features, like the updated adaptive cruise control that now works in stop-and-go traffic and the automated emergency braking now has bicycle detection and pedestrian detection.
The 2021 Lexus IS is slated to arrive this fall.