Jaguar is celebrating the 60th anniversary of the iconic E-Type with the debut of the new limited-edition F-Type Heritage 60 Edition. Only 60 of the special F-Type Heritage 60 Edition models will be produced and they are all based on the supercharged F-Type R.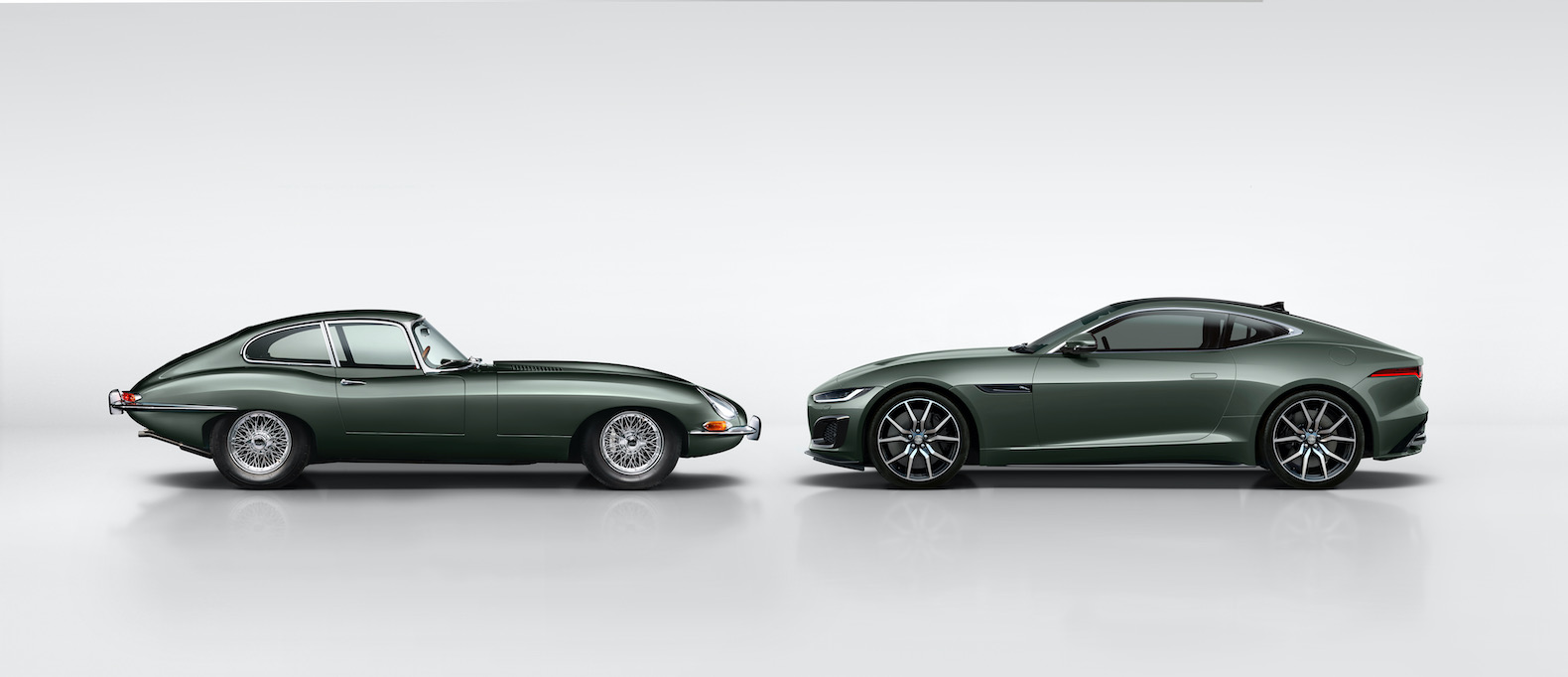 Since each F-Type Heritage 60 Edition is based on the F-Type R, that means there's the nice supercharged 5.0-liter V8 with 575 horsepower under the hood. Each one is painted in Sherwood Green, just like what was offered on the E-Type back in the 1960s. Inside there's a two-tone Caraway and Ebony Windsor interior, which is basically a fancy way of saying it's tan and black. Lastly there's also a unique aluminum console finisher, inspired by the rear-view mirror casing of E-type
You'll also like the 60th anniversary logo that's embossed on the headrests and the E-Type 60 badges that are shared with the limited-edition E-Type 60 Collection vehicles
"Celebrating 60 years of the iconic Jaguar E-type is the perfect moment to create our first-ever SV Bespoke limited edition – and the rarest F-Type, with just 60 cars available globally," said Mark Turner, Commercial Director, Jaguar SV Bespoke. "We've worked closely with Jaguar Design to develop a theme for the F-Type Heritage 60 Edition that pays homage to the E-Type in a contemporary way. It's testament to Jaguar's sports car design lineage that the 1960s Sherwood Green color looks as though it was designed for today's F-Type."
Jaguar hasn't announced the pricing or availability.