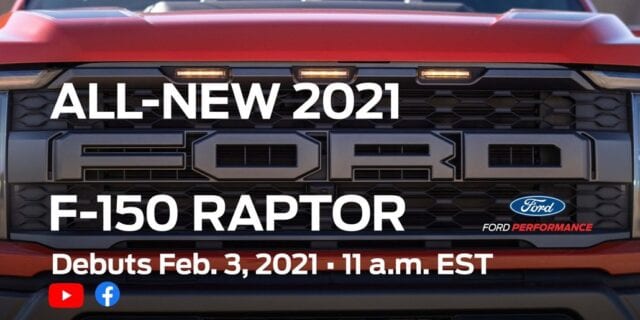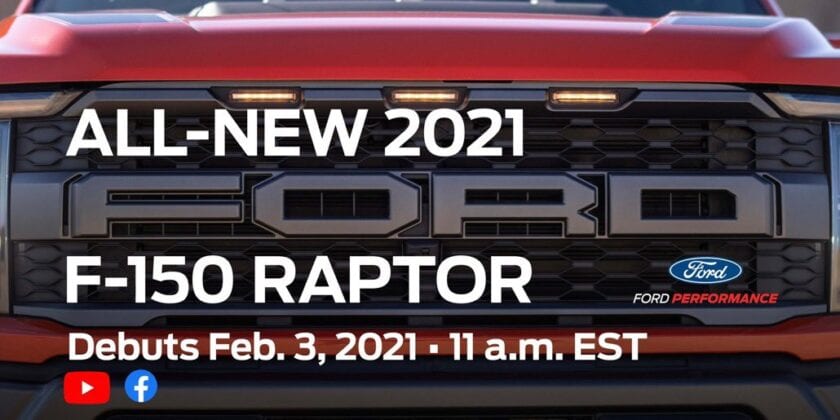 Yay we have good news for Ford F-150 Raptor fans, since Ford is going to reveal the 2021 F-150 Raptor next week on February 3 at 11 am EST.
We have a teaser photo of the new F-150 Raptor, which shows off its new grille, but other than that we don't know a lot about the new truck.
We'll have to wait and see what Ford has planned under the hood to rival the Hellcat-powered Ram TRX. There's a chance that Ford could put a V8 back in the Raptor.
Stay tuned.