We're still eagerly awaiting the arrival of the 2021 Ford Bronco, but we have some good news about the new Bronco. A new spec sheet for the 2021 Bronco has revealed that it is more powerful than Ford's initial estimates.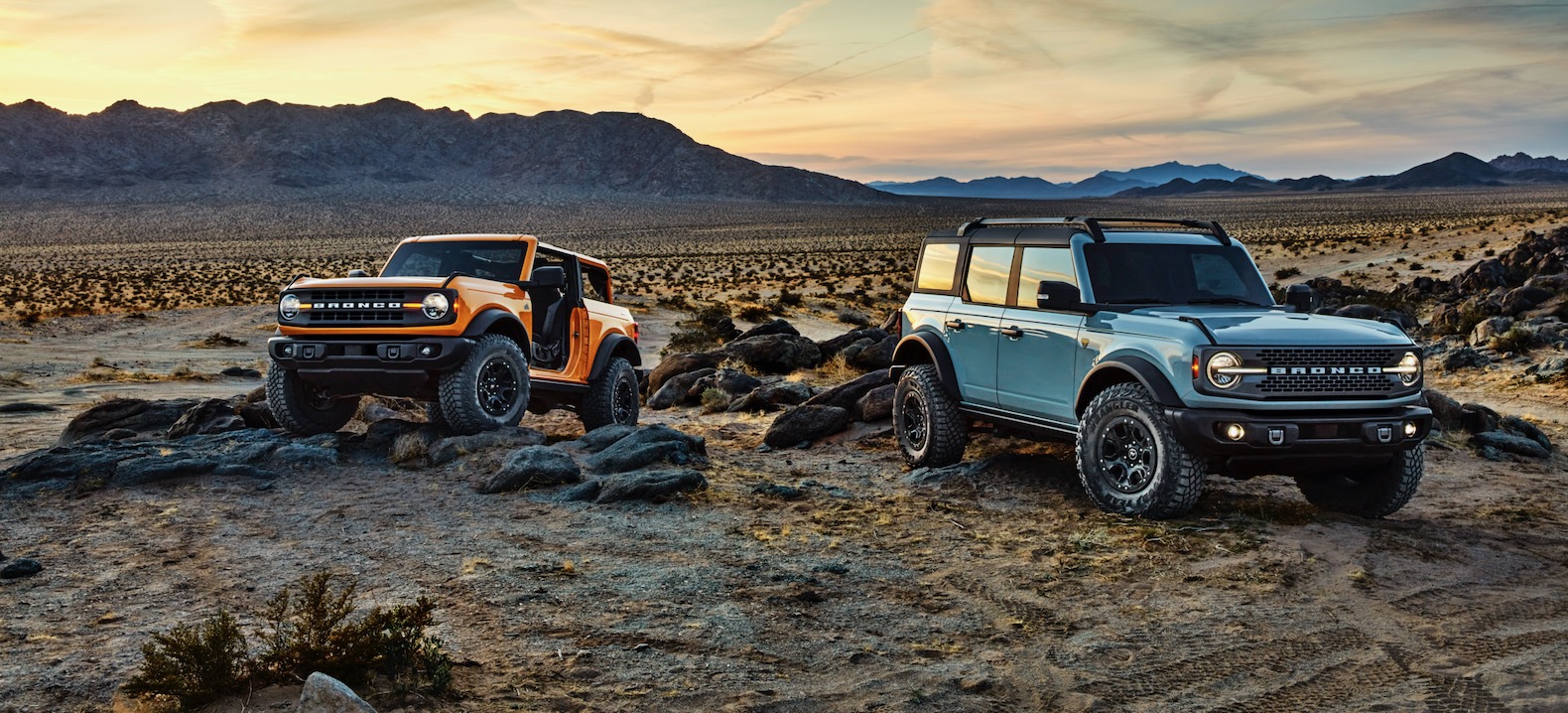 The base turbocharged 2.3-liter four-cylinder was originally estimated to have 270 horsepower and 310 pound-feet of torque. The four-cylinder is now rated at 300 hp and 325 lb-ft. The twin-turbocharged 2.7-liter V6 originally had an estimated 310 horsepower and 410 pound-feet of torque, but its now rated at 330 hp and 415 lb-ft. These specs are when you put premium fuel in the Bronco.
If you're running 87 octane regular fuel, then the 2.3L generates 275 hp and 315 lb-ft, while the V6 has 315 hp and 410 lb-ft.
The four-cylinder can be mated to either a seven-speed manual or 10-speed automatic transmission, while the V6 is only available with the automatic.