Most Ford Bronco buyers probably aren't putting fuel efficiency high on their priority list, but either way, we now have the full fuel economy specs for the 2021 Bronco.
Bronco Nation has received a copy of the 2021 Bronco's fuel efficiency numbers for all its powertrains and configurations. As expected the 2.3-liter turbocharged four-cylinder is the more efficient version, compared to the 2.7-liter twin turbocharged V6.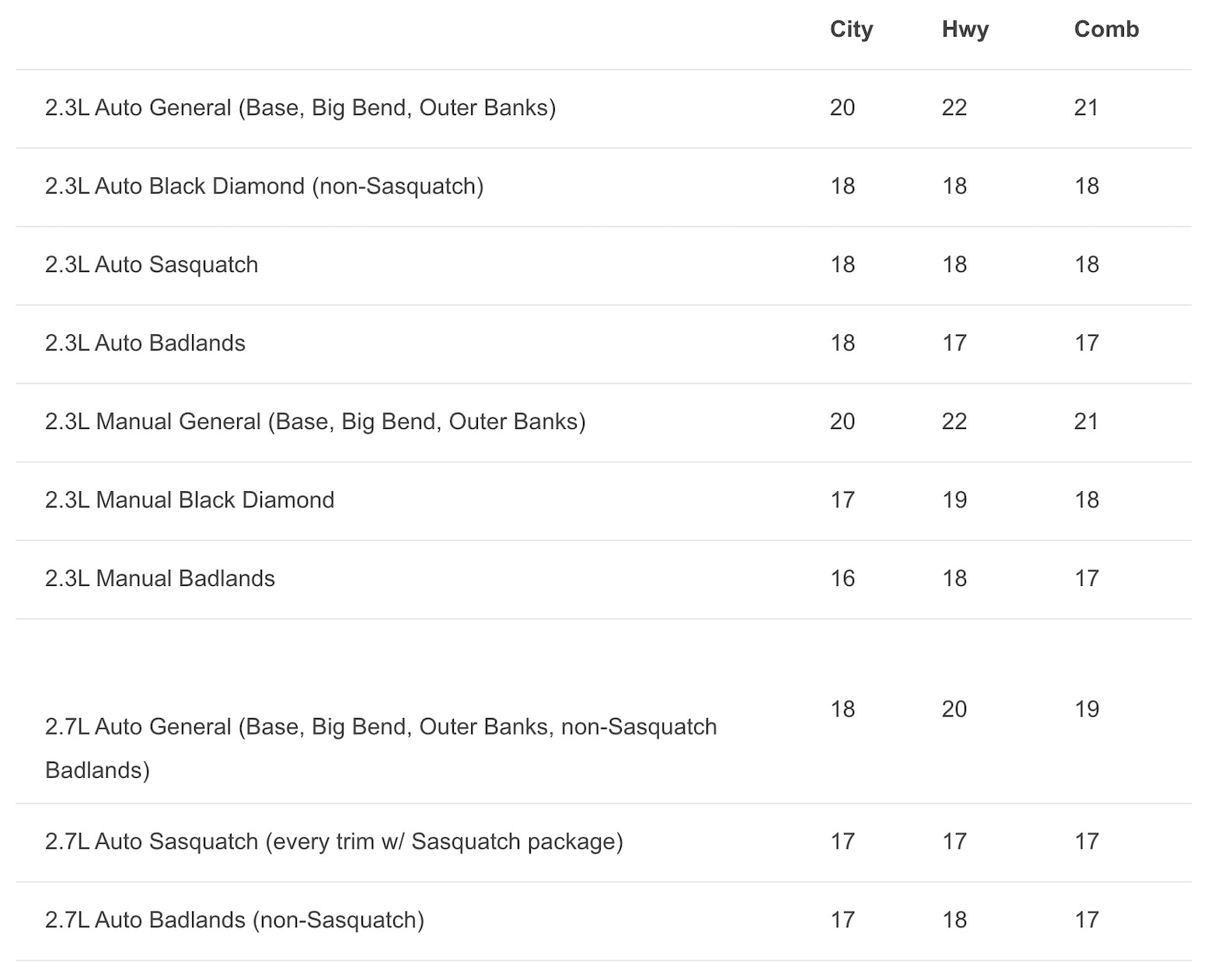 The 2.3-liter, which is rated at 20 mpg city, 22 mpg highway and 21 mpg combined, regardless of if you choose the automatic or manual transmission. It does lose a few MPG if you choose the Sasquatch or Badlands models, but it's minimal. The V6 gets up to 18 mpg city, 20 mpg highway and 19 mpg combined.
It was also reported recently that the Bronco has a bit more power than the earlier estimates. The base turbocharged 2.3-liter four-cylinder was originally estimated to have 270 horsepower and 310 pound-feet of torque, but if you run it on premium fuel it is now rated at 300 hp and 325 lb-ft. The twin-turbocharged 2.7-liter V6 originally had an estimated 310 horsepower and 410 pound-feet of torque, but it's now rated at 330 hp and 415 lb-ft. 
Deliveries of the 2021 Ford Bronco are slated to start this summer.