The 2021 Audi Q5 crossover puts a new face on a best-selling formula that doesn't show signs of getting old. The new face and improved tech are just the start for the 2021 Audi Q5. As the automaker's 'tweener crossover between the smaller Q3 and bigger three-row Q7, the Q5 is a segue to electrification-curious shoppers, and even some performance-leaning shoppers.

The news this year is an update to its front and rear bumpers, along with a 10.1-inch touchscreen with faster hardware behind it on all models. The reworked front bumper will be noticeable to current Q5 owners. The grille is smaller and lower in the nose, but still handsome. It's still available in Premium, Premium Plus, and Prestige trim levels for $44,295 to start and can reach past $63,000.
The Q5 is available with a turbo-4 engine that serves as the base, or as a plug-in hybrid with a turbo-4, electric motors, and a lithium-ion battery pack. The top is still a 349-horsepower turbo-6 SQ5 that impresses with performance numbers that challenge other competitors but keeps comfort and day-to-day drivability. All Q5s are equipped with all-wheel drive, and the Q5 (plug-in hybrid or not) uses a 7-speed automatic transmission while the SQ5 adds one more forward cog for good measure.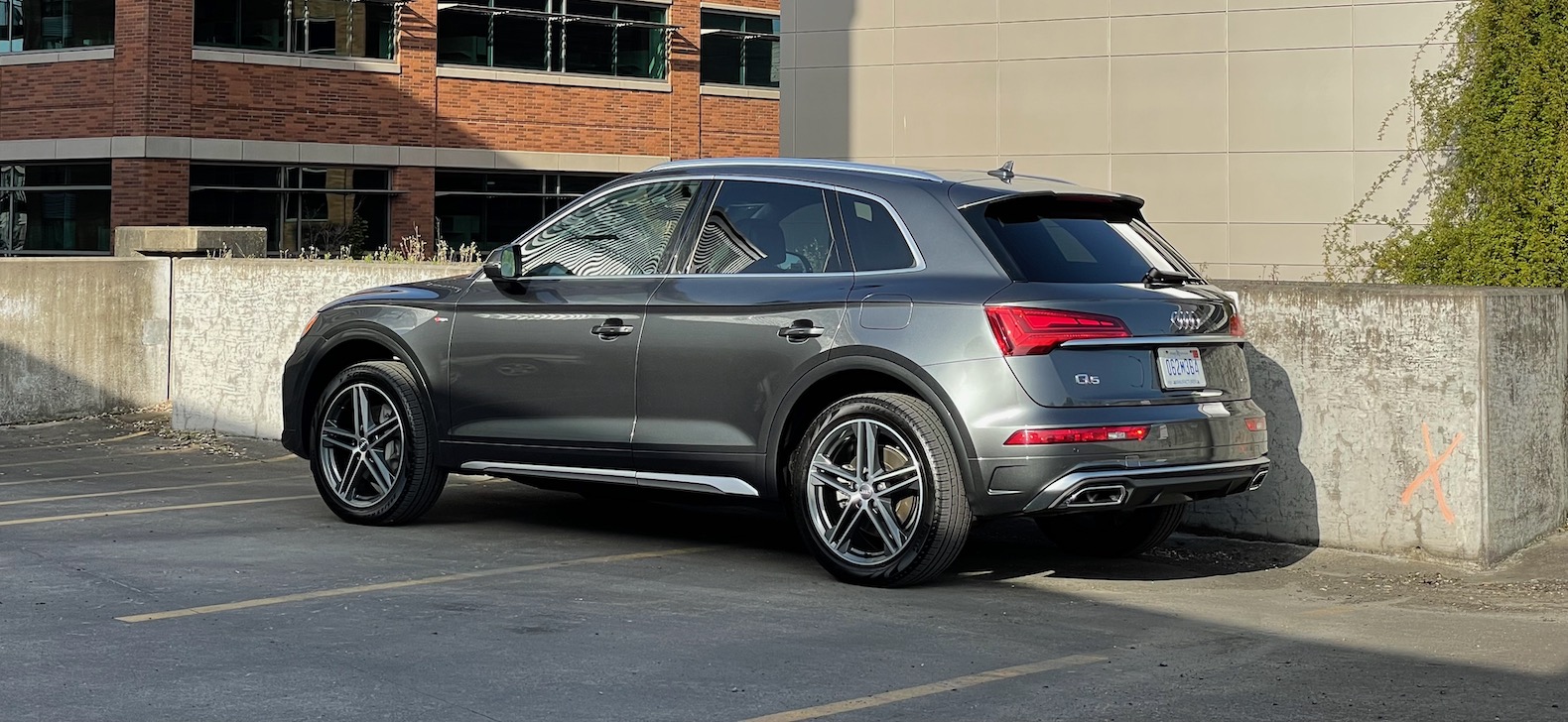 Under the hood of most Q5s, its base turbo-4 gets a little more pep to 261 hp, up from 248 hp last year. It's our pick for affordability and overall comfort. That's because the optional plug-in hybrid pairs a turbo-4 with a 14.1-kwh lithium-ion battery that can power the Q5 for about 25 miles on electricity alone, but it also costs around $8,000 more. For that much, Audi delivers 362 hp, even more than the performance-leaning SQ5. For speed, the SQ5 churns 349 hp and 4.7-second 0-60 times. It's fun to drive and that's high praise for a crossover.

Bigger wheels equal a choppier ride, but an air suspension that's standard on some models (optional on others) can help smooth that out. We haven't yet driven the 21-inch wheels, but we're inclined to believe that the painted-on thin tires probably don't have much sidewall give. Steering feel remains on the upper end for mid-size luxury crossovers.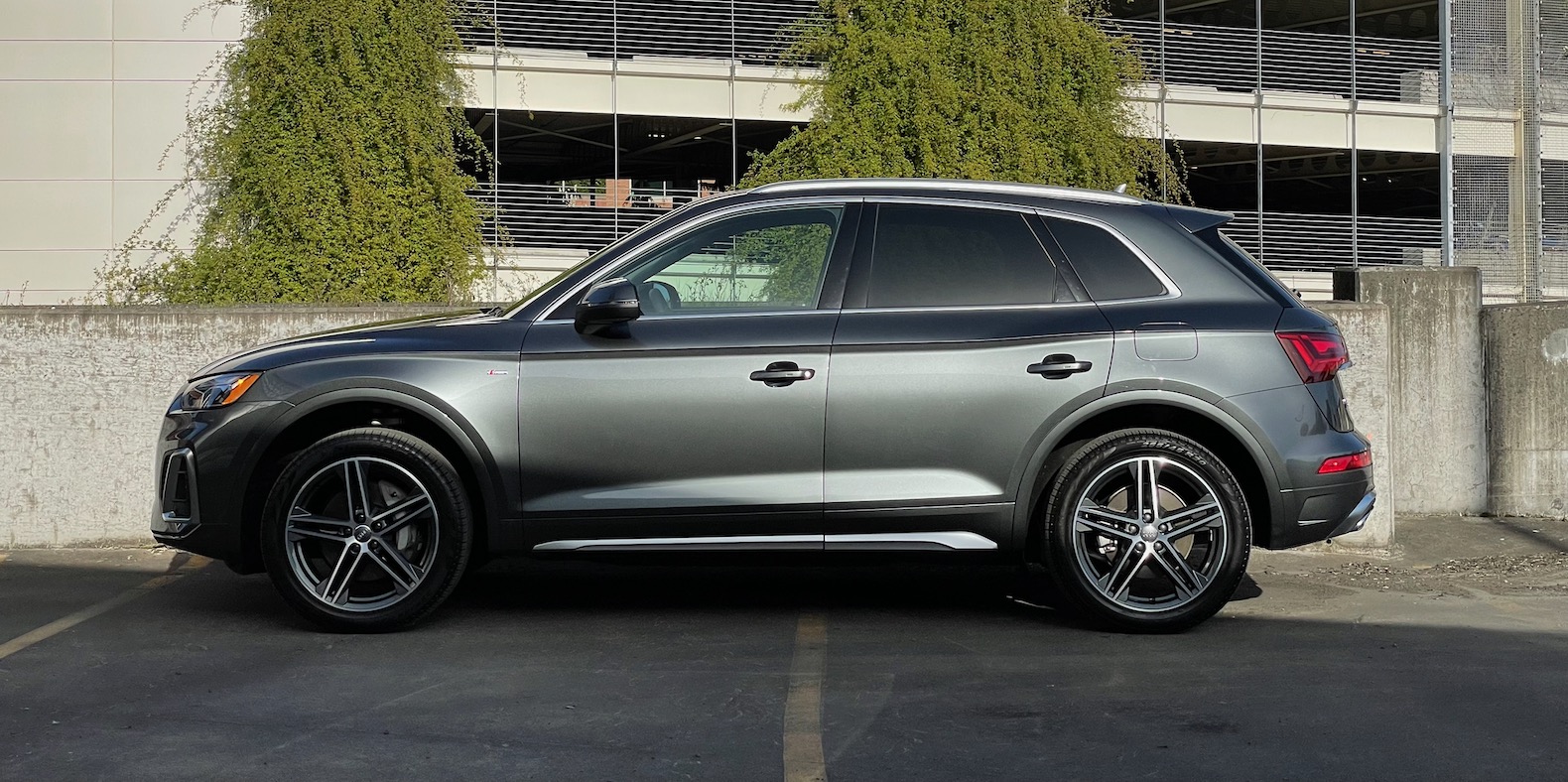 The 2021 Q5 hasn't yet been crash-tested, but every crossover gets automatic emergency braking, blind-spot monitors, and parking sensors. On Premium Plus and higher models, active lane control and adaptive cruise control come standard. That complements a 10.1-inch touchscreen, leather upholstery, at least 18-inch wheels (up to 21-inchers are on the menu) and wireless Apple CarPlay and Android Auto connectivity. A 12.3-inch digital instrument cluster is available, and we like it.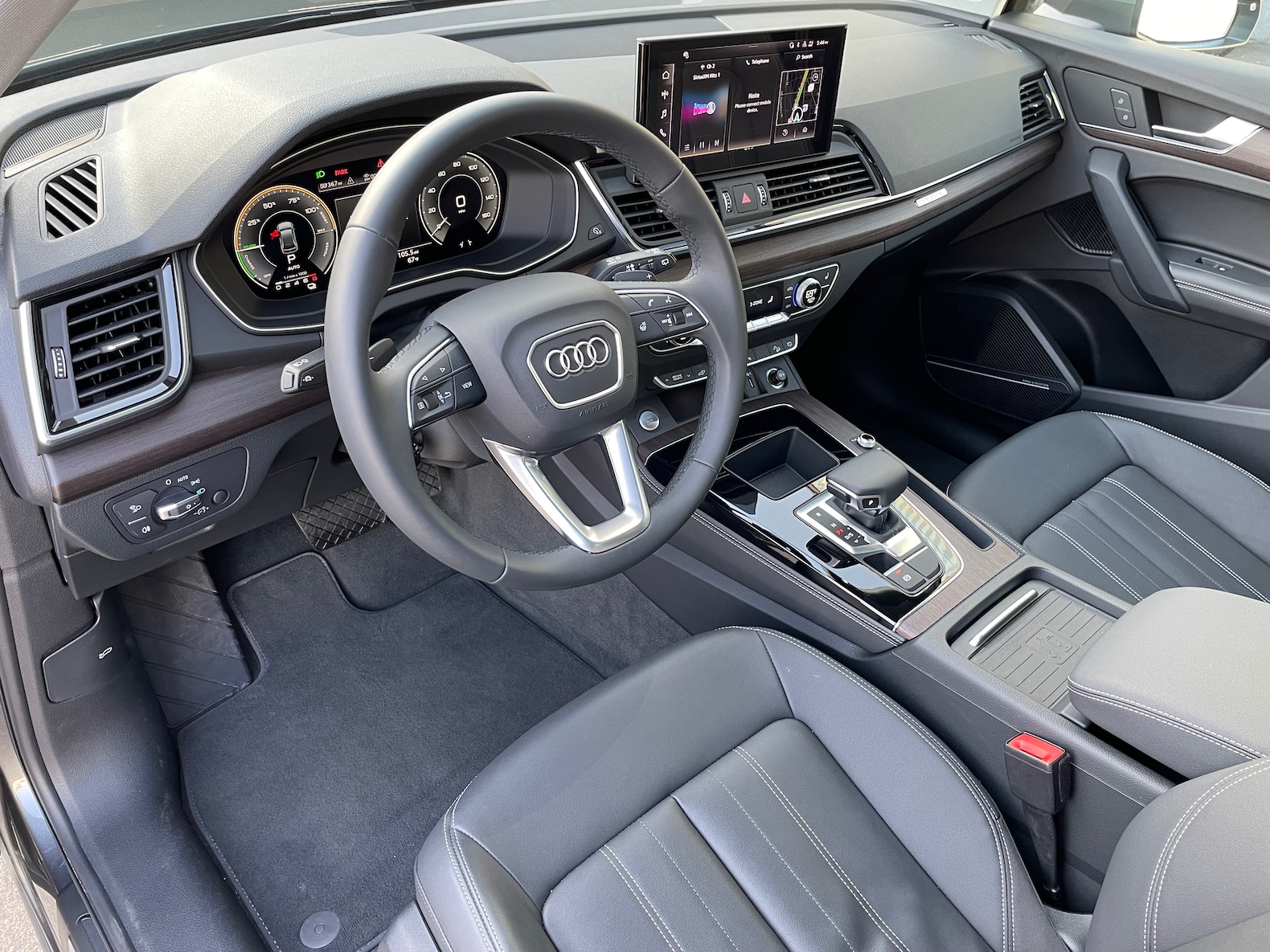 Base Q5s get ample, heated front seats that are dressy and leather-clad. Premium Plus and Prestige versions upgrade to sport buckets that we'd snuggle up to any day of the week; they're more adjustable and offer in-seat coolers that are key on sweltering days. The rear seats are just as comfy and rear-seat riders get more than 38 inches of leg room, which is plenty for long legs, big bodies, or a combination of both. Behind the second row is about 27 cubic feet of cargo room, with the rear seats folded, that space grows to about 60 cubes.
When Audi first introduced the Q5 it quickly became one of the segment's best sellers. Attractive styling, refined driving dynamics, and decent bang for the buck all made for a recipe that people couldn't ignore. Now in its second generation the 2021 Audi Q5 has improved upon all of those hallmarks with adding in strong doses of technology and cutting edge powertrains. All these improvements keep the Audi Q5 at the top of its class, and our top pick in the class.