Audi has announced that the Audi e-tron GT will be revealed on February 9, 2021 at 1:15 EST. The e-tron GT was developed along side the Porsche Taycan and will have an electric motor on each axle that will give it all-wheel drive and a total 582 horsepower.
According to Audi, the 2021 e-tron GT will be able to accelerate from 0-60 mph in about 3.5 seconds. If you want more power the RS e-tron GT will arrive later this year with up to 637 horsepower.
Don't expect the e-tron GT to have the same driving range as the Tesla Model S, since it has a driving range of 249 miles on the European test cycle.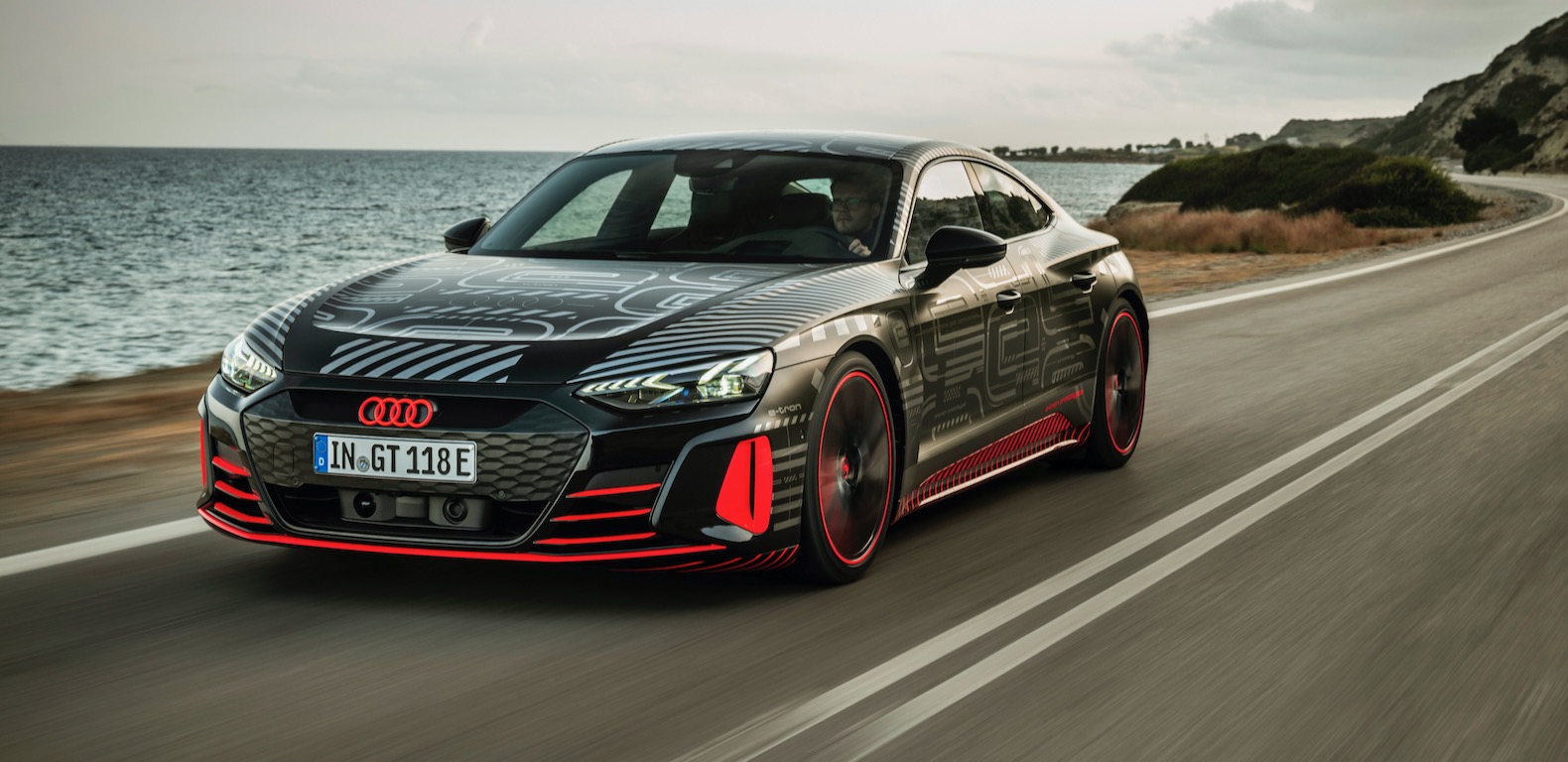 Audi already previewed the e-tron GT by releasing several photos of camouflaged prototypes. We can see that the production version will look pretty close to the concept car. Stay tuned.