The 2020 Lexus LC is an excellent example of what you can accomplish when you put your mind to something. Gone are the days of inoffensive styling and safe decisions at Lexus. The Lexus LC launched the brand into the luxury stratosphere with striking design, exciting powertrains, and impressive quality. For its second model year, the LC receives minor changes to its performance tuning, as well as gaining a wi-fi antenna plus Apple CarPlay, and Amazon Alexa compatibility. From a design standpoint, we figure the LC is the best-looking Lexus ever, and certainly the most harmonious execution of the polarizing "spindle grille" design language to date. Gorgeous sports car proportions and thoughtful details like the tunnel-effect taillights make for a true head-turner. The interior is a stark reminder that hardly anyone can craft a cabin like Lexus. Its bold shapes and materials reshape our definition of luxury should look and feel like.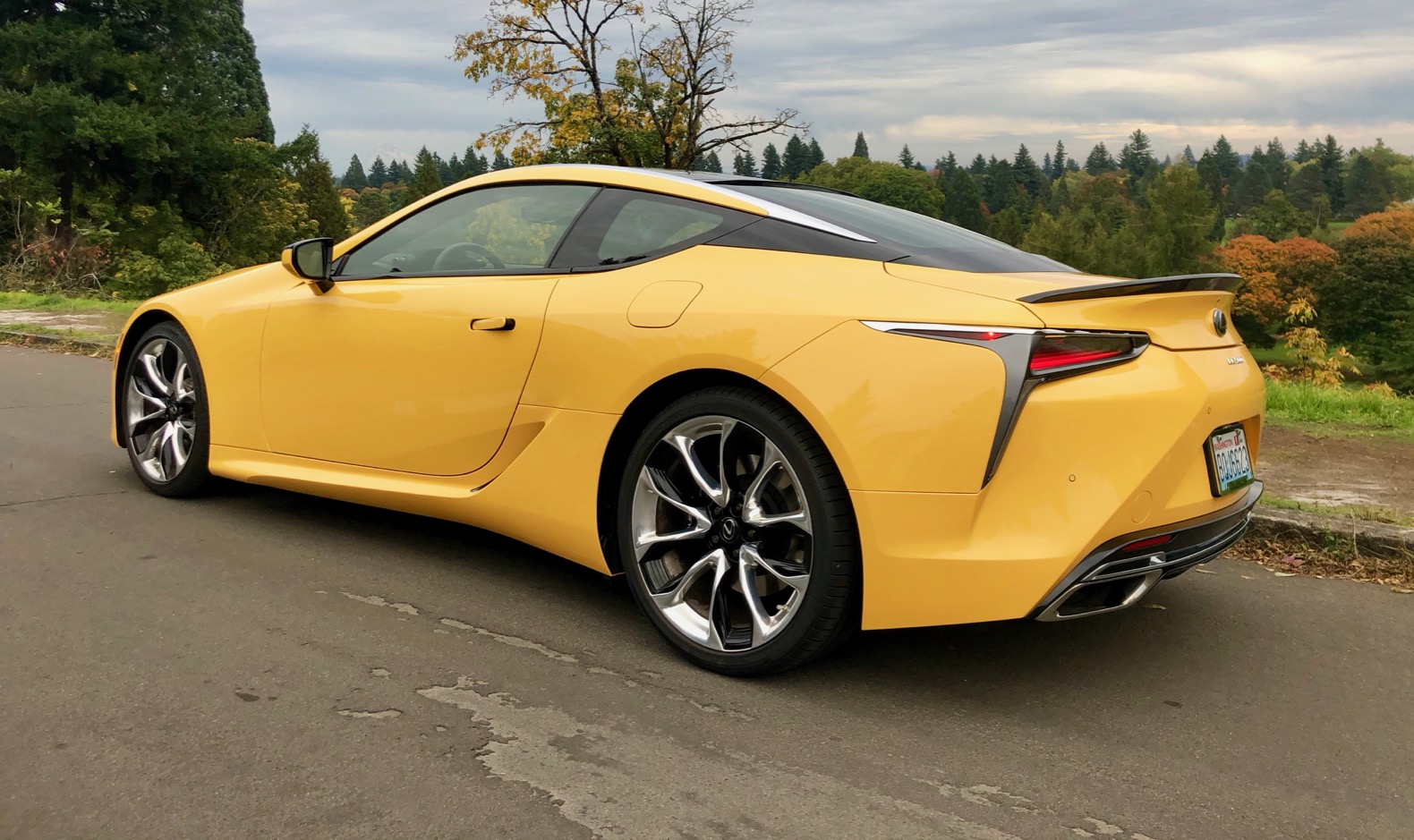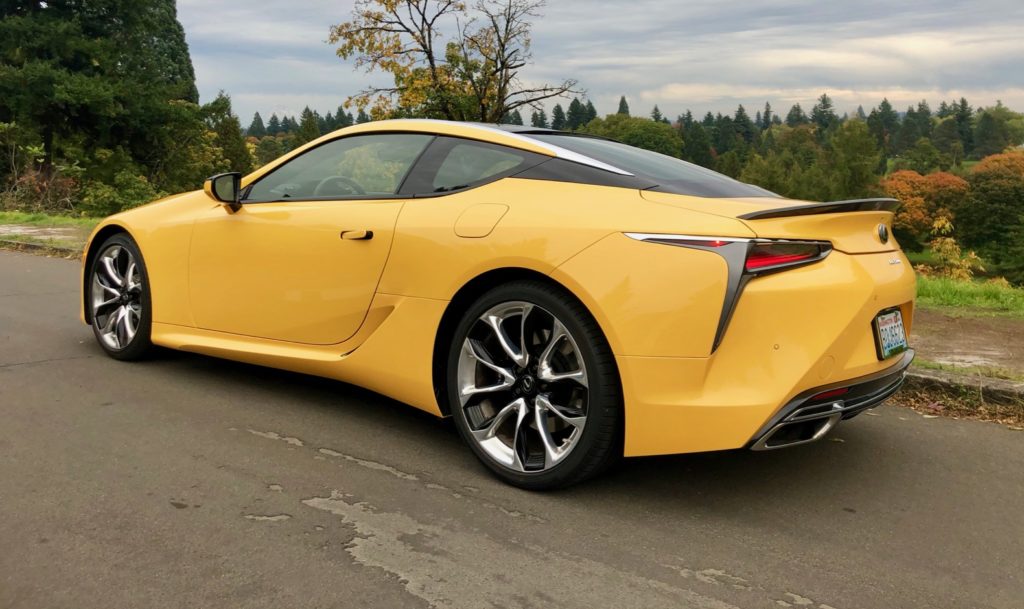 The 2020 Lexus LC is a stunning, making innocent bystanders everywhere take a look. If show cars made it to the streets, the LC would be it. A flagship sports coupe was never on the menu for Lexus, but when the LF-FC concept got such rave reviews on the auto show circuit, the brand was compelled but to give the people what they want. Thankfully, the result is just as stunning, blending futuristic looks with trademark quality and design thoughtfulness. The LC has more curb appeal at less than $100,000 than the nearly $400,000 LFA supercar that it sort of replaced. This is the first iteration of the polarizing "spindle grille" design that really hits its mark, blending classic wide-hipped sports car proportions with neat touches like the teardrop headlights and tunnel-effect taillights. Stoic hues like white, black, and gray don't quite do this car justice, so opt for blue or red instead.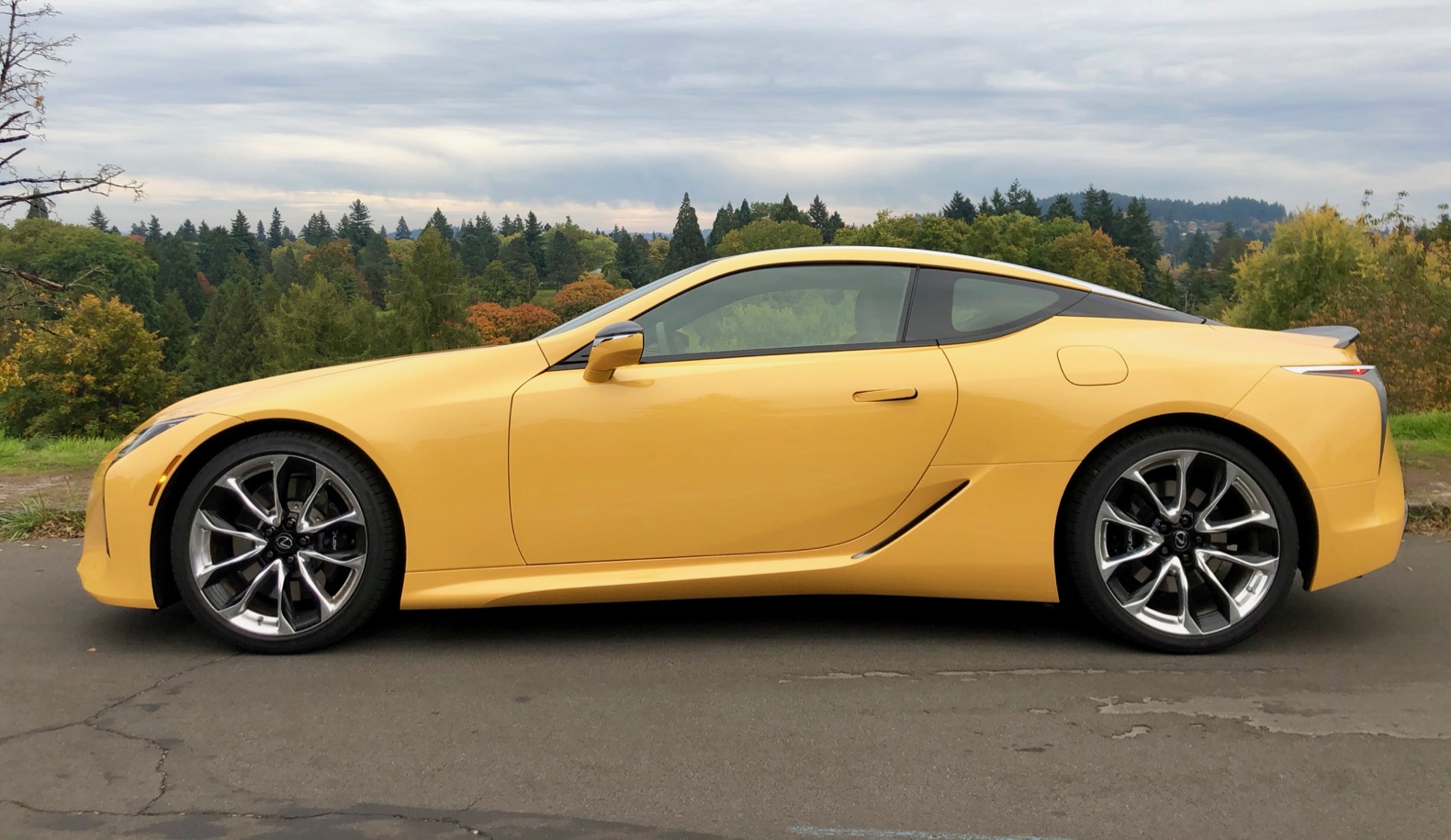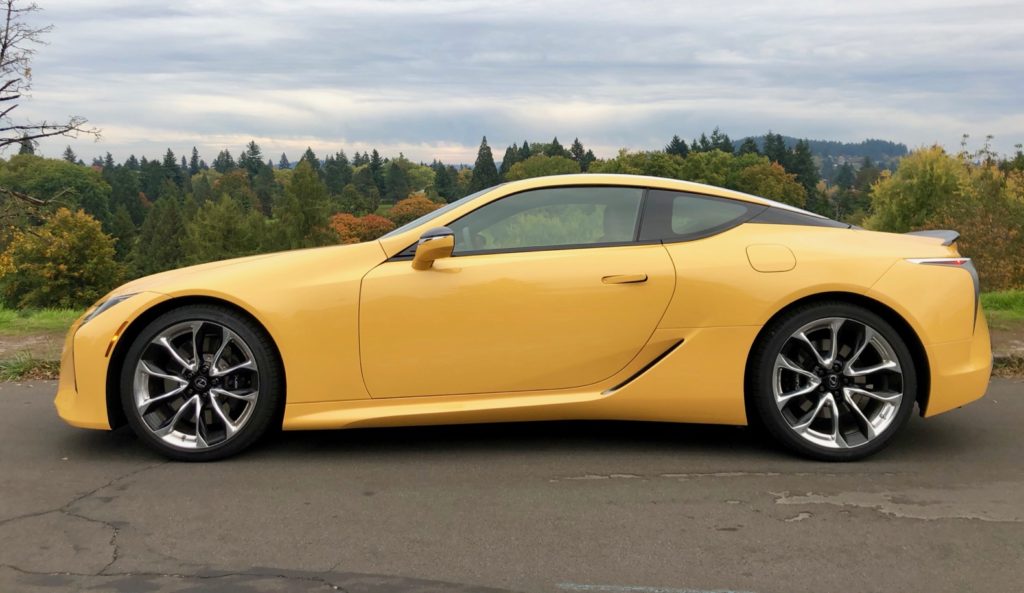 The 2020 Lexus LC pulls cues from some of the world's greatest sports cars and its chassis engineers should be commended, as the big coupe ends up being a sumptuous GT.  The LC comes in two flavors, the old-school LC 500, which was our test vehicle,  and the futuristic LC 500h hybrid. Both receive rear-wheel-drive architecture, but other than the name and which wheels are driven, they could not be more different. The LC 500 makes use of a 5.0-liter V-8 borrowed from the RC F and GS F, and eschews turbos or a supercharger for an old-school feel. Cranking out 467 horsepower and 389 pound-feet of torque, this engine is at its best when revved hard, which you'll want to do for the note echoing from the exhaust. A 10-speed automatic transmission puts power to the wheels, and though 10 speeds can feel like one or two too many, this gearbox shuffles through them quickly and responsively. Sixty miles per hour comes in just 4.4 seconds and top speed is pegged at 168 mph.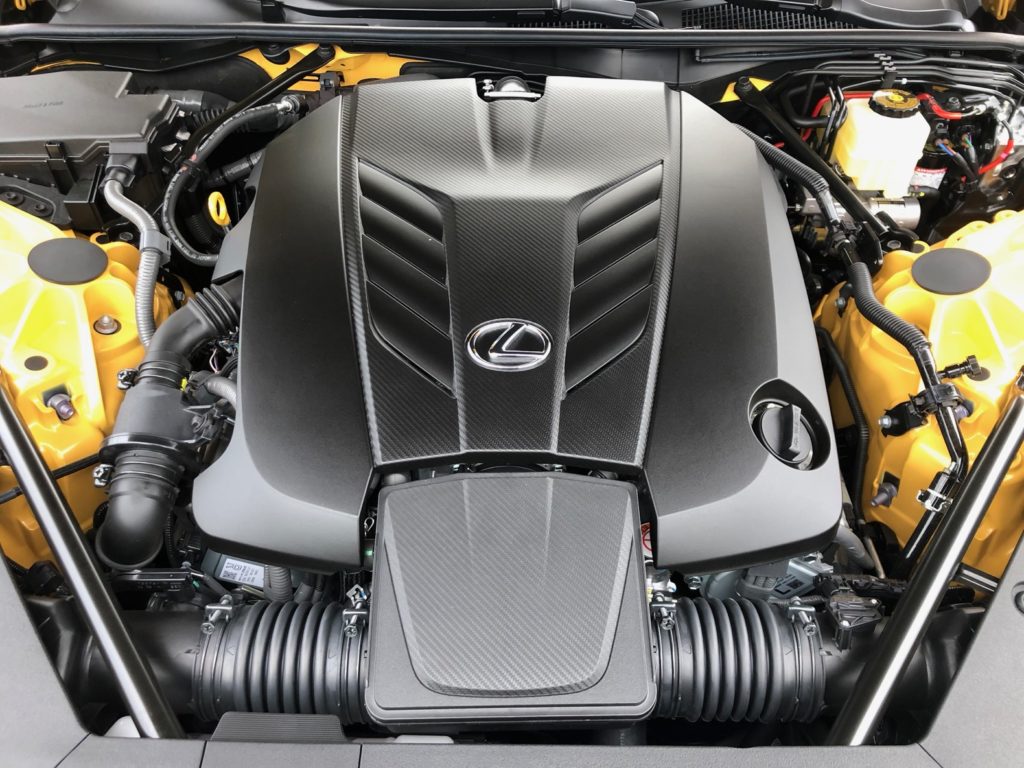 The LC 500h, on the other hand, employs a futuristic hybrid powertrain from the company that started the hybrid craze nearly two decades ago. A 3.5-liter V-6 and two electric motors are paired with a 44-kW lithium-ion battery and 4-speed automatic transmission and a continuously variable automatic transmission (CVT), which act together like a 10-speed automatic. The two electric motors are responsible for low- and middle-range power, while the gas engine kicks in for maximum thrust. Power output is down compared to the V-8 at only 354 hp, but performance is hardly impacted as 60 mph takes only 4.7 seconds and top speed is set at 155 mph.
As impressive as its powertrains are, however, the LC is a sharp handler thanks to its all-new chassis and competent suspension. Steering is pleasingly direct, and grip is immense with just the right amount of play at the rear end, and big brakes help rein in the power. The LC can be driven in Eco, Comfort, Sport, Sport+ or custom mode, but for the best combination of responsiveness and sound, opt for Sport mode bringing the intoxicating exhaust note to life. The ride quality is great thanks to an excellent suspension, even though a nearly 4,500-pound curb weight, as portly as an SUV, and 21-inch wheels do their best to spoil things.

The 2020 Lexus LC offers good hybrid fuel economy but the V-8 is thirsty, as one would expect. Naturally, two wildly different powertrains in the 2020 Lexus LC yield very different fuel economy results. The LC 500 earns an EPA rating of 16 mpg city, 25 highway, and 19 combined which is one less highway mpg than last year. That's not great for V-8 sports cars surprisingly, largely due to the LC's considerable heft and old school large V8. All is forgiven though, the second you open up that throttle to hear it sing, once again affecting fuel economy. Thankfully, the LC 500h uses its hybrid powertrain for maximum efficiency and is rated at 27/35/30 mpg and a nearly 40 percent lower average annual fuel cost by the EPA. Both versions of the LC run on premium unleaded.

The 2020 Lexus LC hasn't been crash-tested and therefore receives no safety rating. Like many low-volume models, the 2020 Lexus LC has not been crashed by either the federal government or independent agencies. However, buyers are treated to the full suite of active safety features Lexus has to offer as standard, including automatic emergency braking, lane departure warning, active lane control, forward-collision warnings, adaptive cruise control, and a rearview camera. Blind-spot monitors, a head-up display, and automatic parking assist are all optional extras.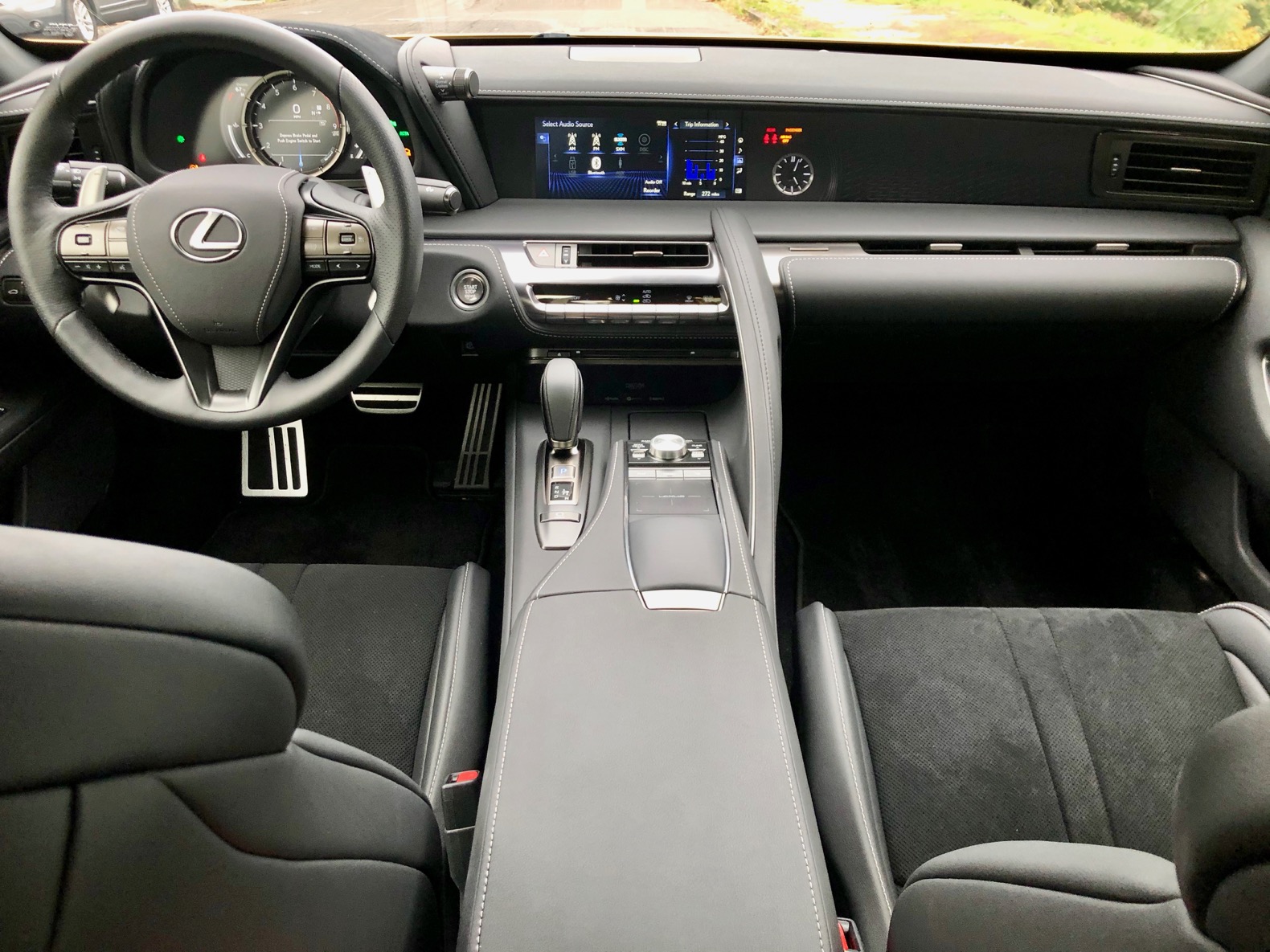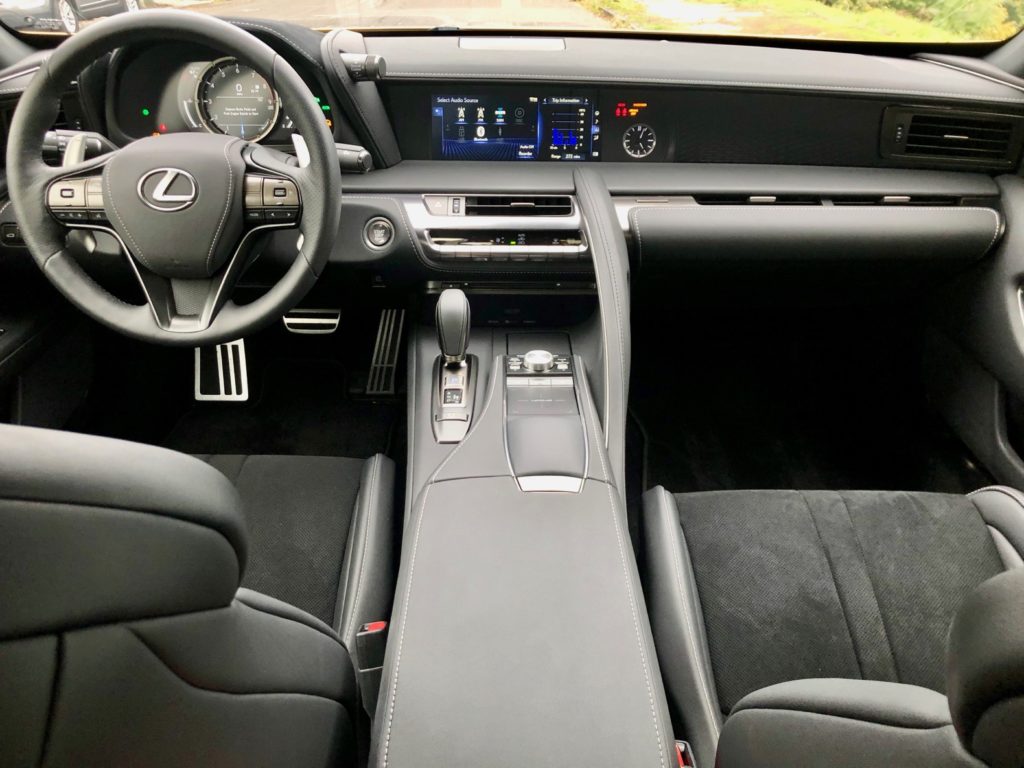 Inside, the LC is just as stunning, blending curves, levels, and fine materials expertly for one of our favorite cockpits in any vehicle. The stitching patterns on the doors and seats are straight out of a modern art exhibit, and though the infotainment interface is dreadful to use, it sure does look sleek. The 2020 Lexus LC is a Lexus, so comfort and quality are implied. Rear seat passengers may not agree, however, after all this is a slick GT. Like most sports cars, the back seats in the 2020 Lexus LC are mostly for show. Thankfully, the two front seat occupants are treated to a sea of supple leather, gorgeous design elements, and trademark Lexus quality, as the brand's designers have crafted one of the most beautiful interiors we've ever tested. The cabin comes in three hues, either black, tan, or a combination of blue, white, and orange that is visually striking. The trunk leaves something to be desired, ringing in at only 5.4 cubic feet and even less on the hybrid, not nearly enough to squeeze a golf bag into.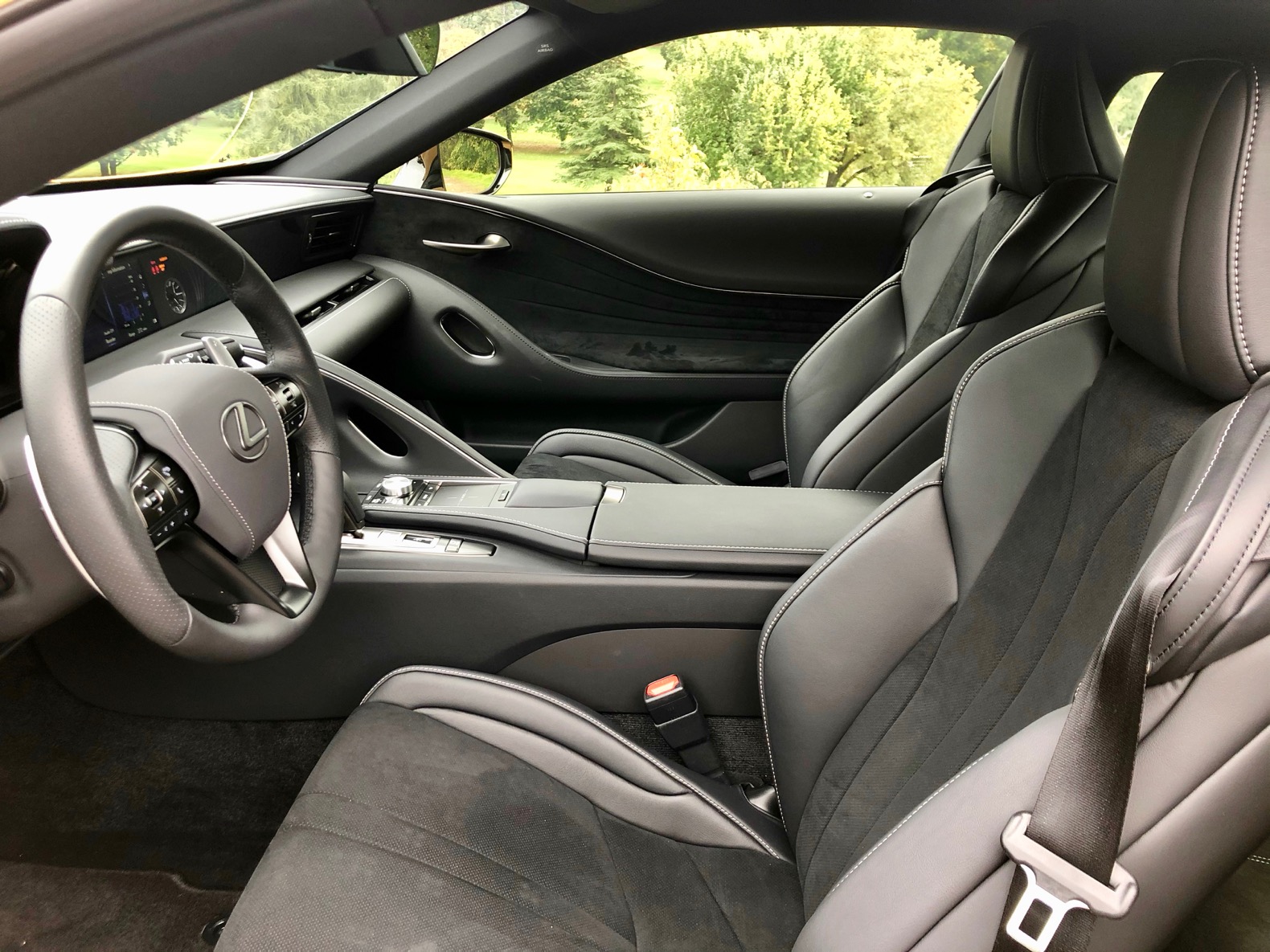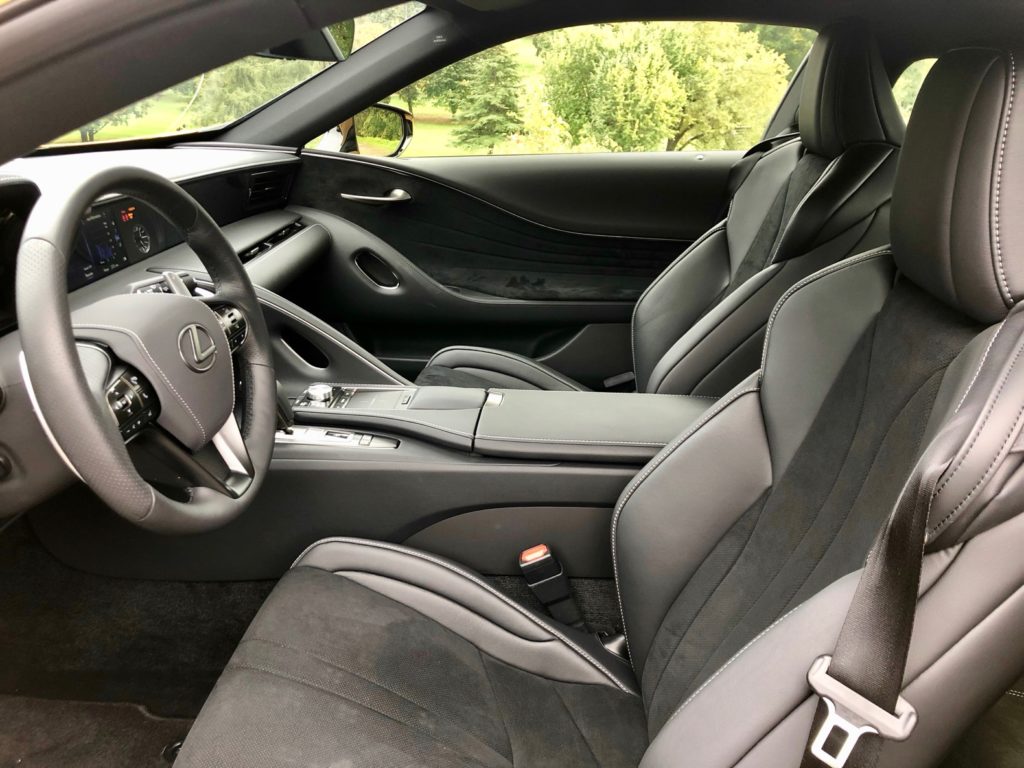 The 2020 Lexus LC is well-equipped as a flagship luxury coupe should be but comes with a price to match. Starting at $93,325 for the LC 500 and $97,835 for the LC 500h, this Lexus is one of the brand's most expensive vehicles ever. Active safety features come standard, as well as Bluetooth audio and phone, LED headlights, a Pioneer audio system, and Apple CarPlay and Amazon Alexa compatibility. A stunning Mark Levinson stereo is optional. It's one of the best we've heard with its 915 watts and 13 speakers. If you're spending this much, why not? Most other options are performance-oriented, including a limited-slip differential and a Sport package with 21-inch wheels and a Torsen differential, as well as a carbon-fiber roof and active rear spoiler. All of these extras push the price close to $110,000 fully-loaded.

The 2020 Lexus LC gets one our highest recommendations for being a sublime vehicle in every regard, a true world-class GT. If you're in the market for a luxury GT, then look no further that the Lexus LC since it does everything well. On top of offering stunning styling and adrenaline inducing performance, it also offers one quality other rivals can't match; the Lexus experience and unbeatable reliability.