It's finally here! Chevy has officially unveiled the 2020 Chevy Corvette Stingray and it's unlike any other Corvette before it. The biggest news is that the C8 Corvette is now features mid-engine layout that will give it better weight distribution, making it even more enjoyable to drive.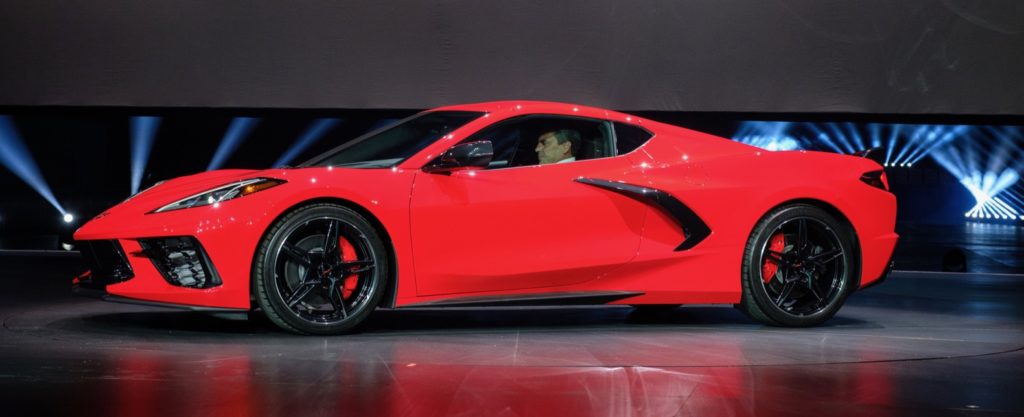 At the heart of the 2020 Corvette is a 6.2L Small Block V8 LT2 engine, which is the only naturally aspirated V8 in the segment. The V8 generates 495 horsepower and 470 lb-ft. of torque when equipped with performance exhaust — the most horsepower and torque for any entry Corvette. The engine is also mated to an eight speed dual-clutch transmission, the brand's first dual clutch transmission.
When it's equipped with the Z51 Performance Package, the 2020 Corvette can accelerate from 0-60 mph in under three seconds, making it the fastest entry Corvette ever. The Z51 Performance Package adds a performance suspension with manually adjustable threaded spring seats, larger brake rotors with the Z51 logo on the calipers, enhanced cooling, a specific axle ratio and a performance exhaust system.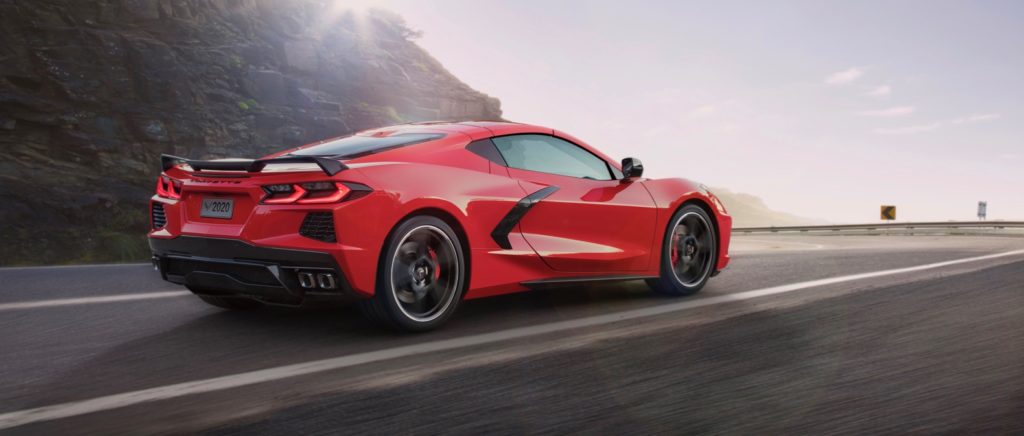 There are several performance upgrades, including the steering ratio that's improved from 16.25:1 to 15.7:1, new eBoost brakes and Michelin's all-season performance tire that can corner at nearly 1G. The 2020 Corvette also features a new front suspension lift that raises ground clearance by approximately 40mm at the front bumper in 2.8 seconds to protect it from bumps, potholes, steep driveways and other road disturbances.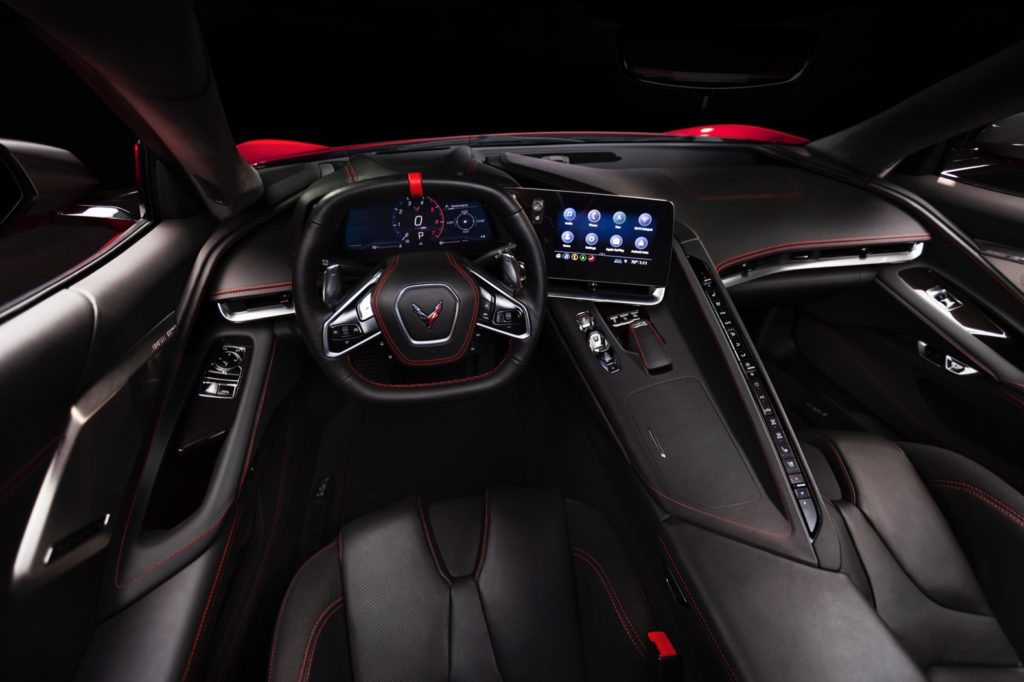 Inside the 2020 Corvette features a new infotainment system, a 12-inch customizable instrument cluster, a wireless charger for your cell phone and two available Bose audio systems. There are three seat options: GT1, GT2 and Competition Sport.
The good news is that even with all the changes and upgrades, the 2020 Corvette Stingray will start under $60k when it goes on sale early next year.