Audi recently RS6 Avant wagon, but now we have another high performance Audi, the 2020 RS7 Sportback. With 591 horsepower on tap, the 2020 Audi RS7 Sportback is easily one of our favorite models in Audi's lineup.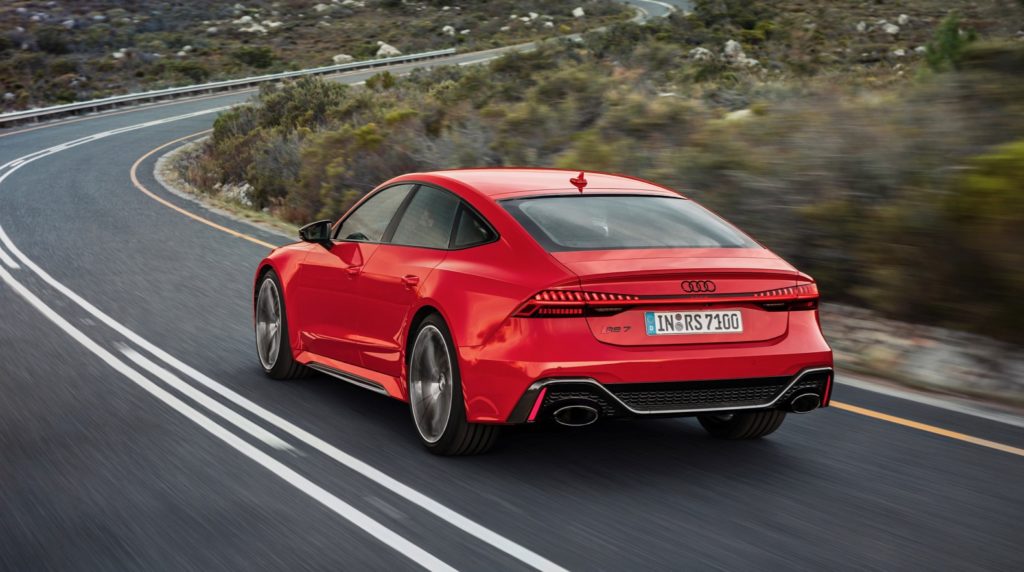 On the outside the RS7 Sportback shares a few parts with the lesser powered A7, like its hood, roof, rear hatchback and front doors. The good thing is that it looks a lot more aggressive, thanks to its meaner front and rear fascias. It's also wider at the front, thanks to an extra 1.6-inches of width between the front fenders.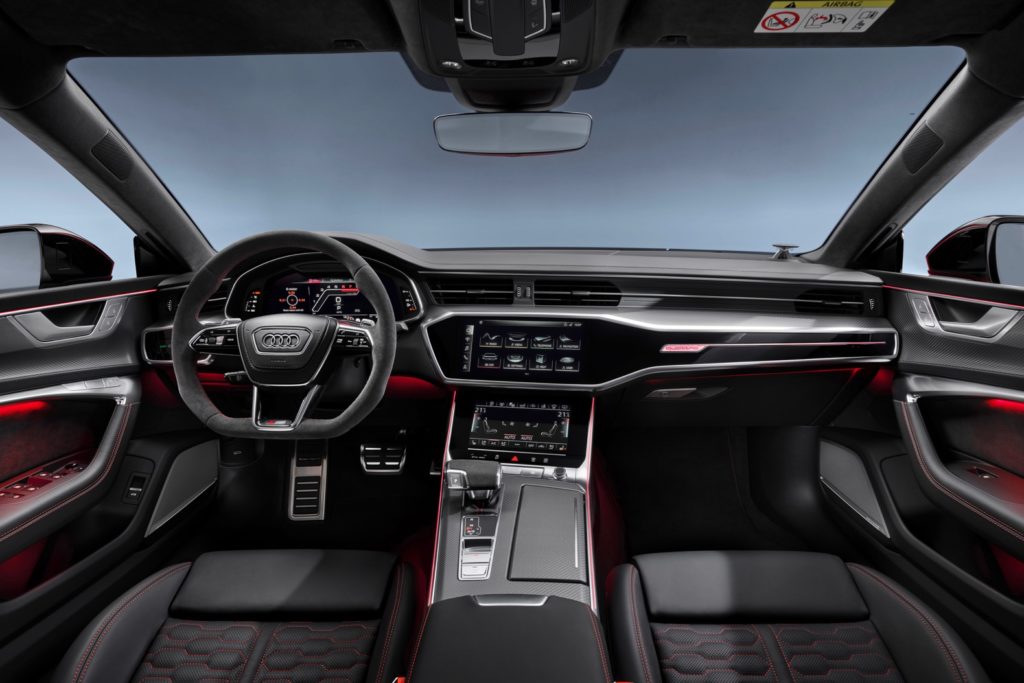 Under the hood the 2020 RS7 Sportback is powered by a 4.0 TFSI twin-turbocharged mild-hybrid V8 with 591-hp and 590 lb-ft. of torque that's mated to an eight-speed tiptronic transmission. The RS7 can zoom from 0-62 mph in only 3.6 seconds on its way to a top speed of 155 mph, which can be increased to 174 mph with the Dynamic package and 190 mph with the Dynamic plus package.
The RS7 Sportback is available with four-steering, an RS sport exhaust system with black tailpipes and large carbon-ceramic brakes.
Audi hasn't officially announced if the RS7 Sportback will reach our shores, but given the fact that the RS6 wagon is headed here, it would be a clear mistake if it didn't arrive in the US.