BMW has unveiled the ultimate 7 Series, the 2020 Alpina B7. The updated Alpina B7 gets many of the styling updates as the standard 2020 7 Series, which includes its updated front fascia.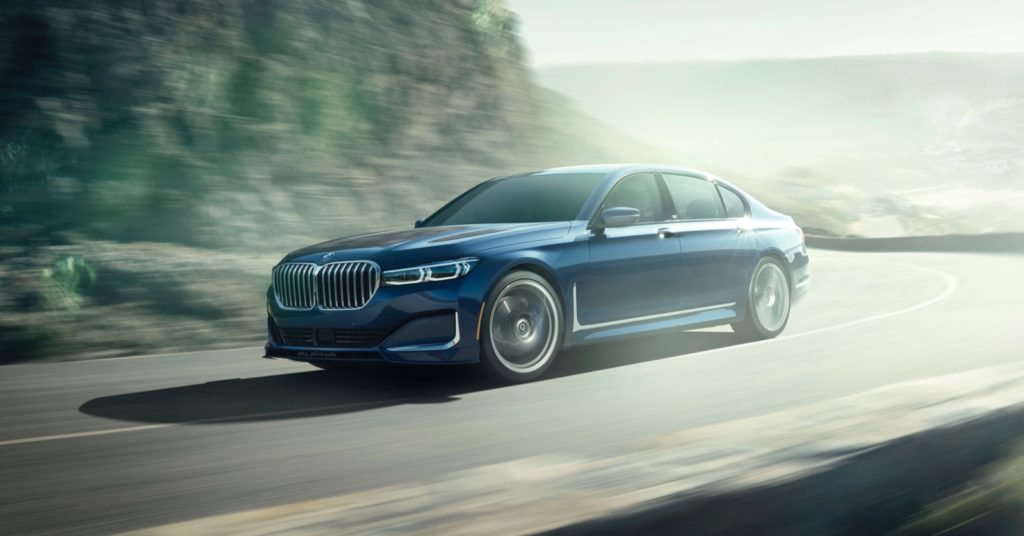 At the front the 2020 Alpina B7 gets the larger kidney grille, which is flanked by new slimmer headlights. The updated front fascia also gets a new bumper, while the rear features a rear spoiler to reduce lift and two elliptical twin tailpipes.
Under the hood the 2020 Alpina B7 is powered by a twin-turbocharged 4.4-liter V8 engine with 600 hp and 590 lb-ft. of torque. The updated engine has new engine management software brings the max available torque on at 2,000 rpm up to 5,000 rpm. It's also mated to a ZF 8-speed automatic transmission.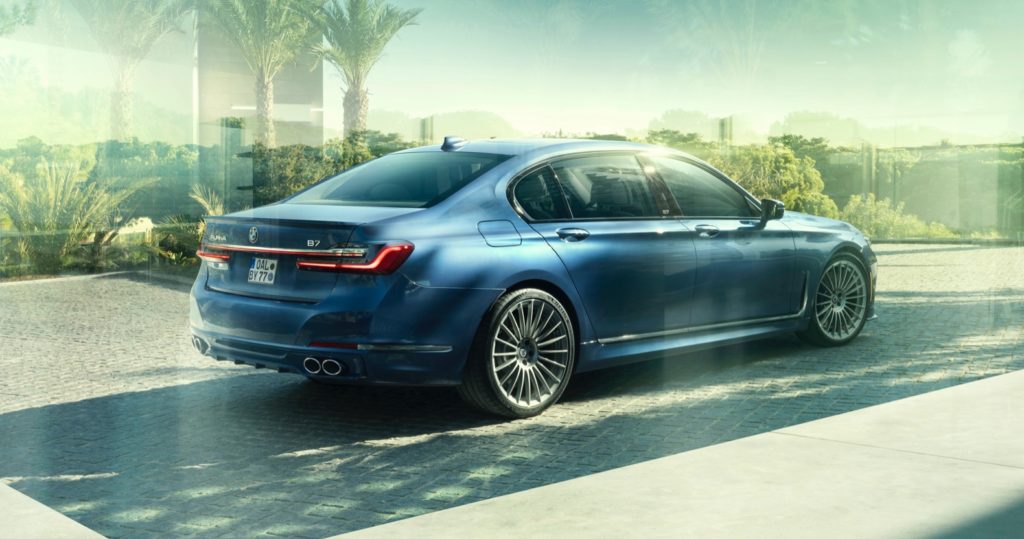 The 2020 Alpina B7 can reach 60 mph in only 3.5 seconds, which is a blip faster than the previous version that took 3.6 seconds. It also has a top speed of 205 mph, up from 194 mph.
The updated Alpina B7 rides on a two-axle air suspension system combined with Dynamic Damper Control and Active Comfort Drive with Road Preview to minimize body roll. The rear-axle steering also helps the Alpina B7 turn tighter.
Inside the seats are wrapped in Nappa leather and a head-up display, rear view camera, and the BMW iDrive 7 navigation and communication systems come standard.
The 2020 Alpina B7 will arrive in the third quarter of this year starting at $142,695 with the destination fees included.