To celebrate the launch of the 2019 Lexus UX, Lexus has partnered with John Elliott to create a special set of tires for the brand's newest crossover.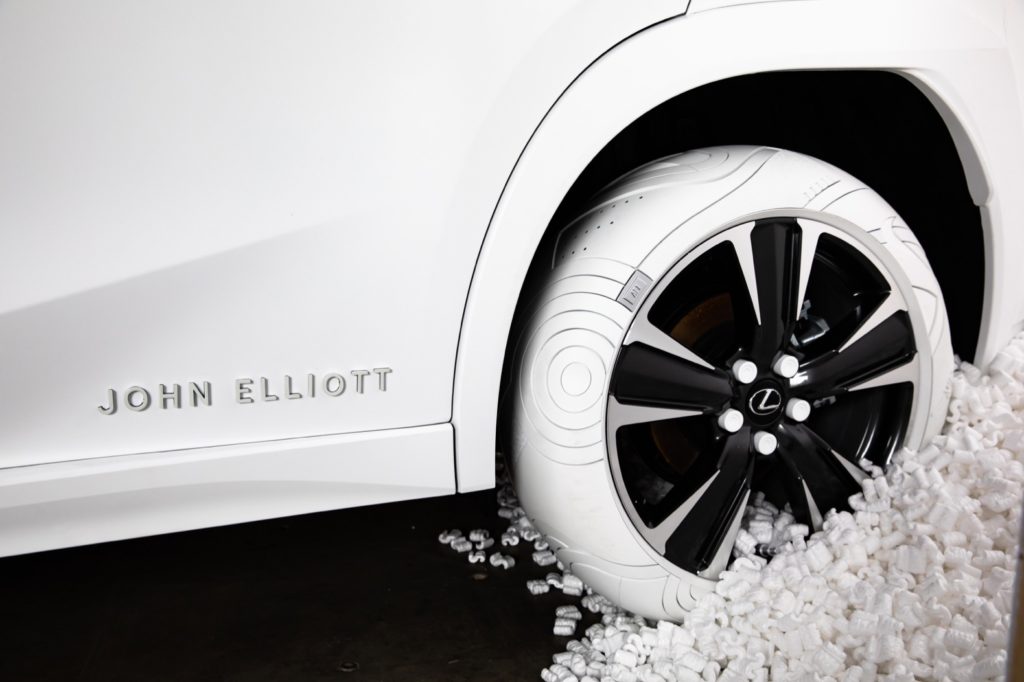 Lexus partnered with John Elliott to create the "Sole of the UX," which is a custom set of tires inspired by his John Elliott x Nike AF1 shoe. The "Sole of UX" with its unique set of tires was revealed at John Elliott's New York Fashion Week after-party on February 9, 2019. The all white UX also gets custom tire details inspired by Elliott's design, including white on white layers, double-stitched leather and a stepped metal air valve evocative of his stacked metal lace tip.
"The first-ever Lexus UX was engineered and designed for the city," said Lisa Materazzo, Lexus vice president of marketing. "We wanted to push that concept even further by creating the ultimate homage to urban style: tires inspired by classic, street-style sneakers."
"We were excited to merge the streetwear narrative and design cues of our Air Force 1 with a brand like Lexus. We're thankful they've allowed us to use this moment to celebrate the arts and to bring extra energy to our take on a classic," said John Elliott. "It's fun to partner with brands that typically live outside the fashion community because it allows us to evolve and continue to push our own boundaries."
Lexus plans to show off the "Sole of UX" at other events later this year.