The 2019 Subaru WRX doesn't brag about its rally lineage, at least until its turbo spools up and all four wheels scrabble for traction on a winding dirt road. What the 2019 WRX does well is go fast regardless of terrain while carrying four passengers in reasonable comfort. Luxury and style are not its fortes, going fast and having fun in a reasonable priced package are! If you can't have fun in this car you should probably try a quad.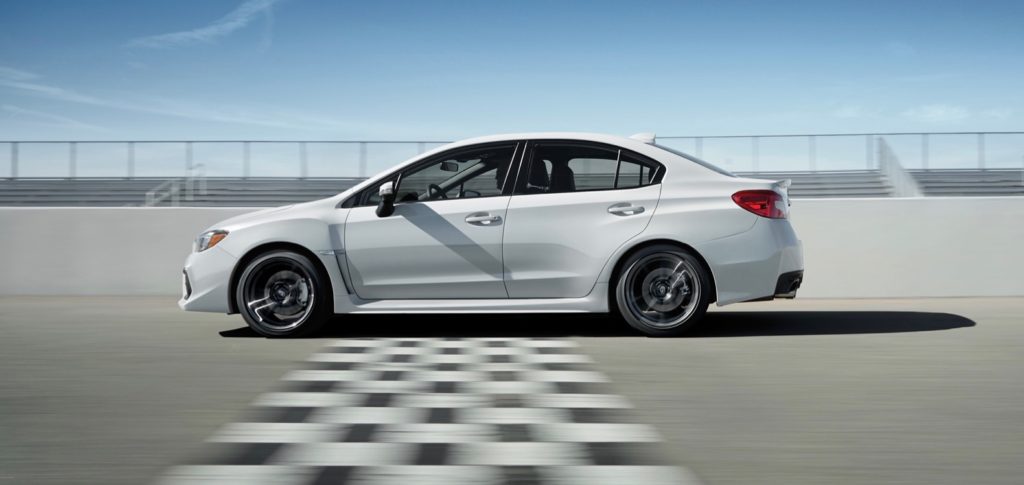 The 2019 Subaru WRX doesn't look like much, which may be part of its appeal. Eschewing the aggressive fenders, strakes, and wings found on rivals, the 2019 WRX line is an exercise in restraint. Well, mostly. Instead, we toss the WRX a point for its subtle exterior—as long as the WRX STI's available wing spoiler isn't selected, at least. The WRX features crisp, toned lines that border on dull. Its basic bones are related to Subaru's last-generation Impreza, although design tweaks since the current generation's 2015 introduction have kept its appearance somewhat fresh. Big fender flares bulge around 17-inch alloy wheels, managing to make them look fashionably large even though they're reasonably sized.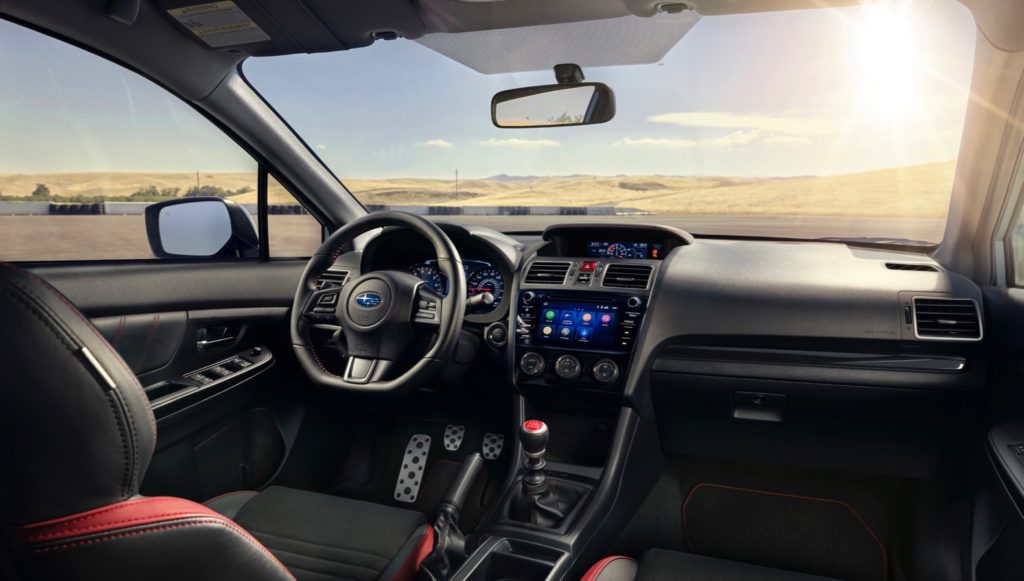 Inside, both Subarus share their symmetrical dash design with older Imprezza's. The look doesn't offend, though the carbon fiber-like trim and available two-tone Recaro seats wrapped in leather and synthetic suede trim add some much-needed raciness. In the end it's simple and straight-forward. The WRX for 2019 sees some worthwhile changes: standard Apple CarPlay and Android Auto compatibility. The changes don't thoroughly modernize the WRX, which shares its interior and some styling with the last-generation Subaru Impreza. It's starting to feel more than a little dated inside and out, but the WRX remains a hoot to put through its paces.
The standard WRX makes use of a zippy flat-4 that puts out 268 horsepower and 258 pound-feet of torque. Those figures might not impress at first glance, but the WRX's torque curve plateaus between 2,000 and 5,200 rpm and provides effortless acceleration and passing power. The standard 6-speed manual transmission features fairly short throws and a predictable clutch take-up, making it a wise choice. A CVT is also available but it's tuned to be docile in traffic or to keep the engine right in the center of its power curve when needed in Sport and Sport Sharp modes. At least it does have eight paddle shift-selectable ratios giving it dual-clutch-esque performance.
Depending on transmission, the WRX has one of two different all-wheel-drive systems. Those with the 6-speed have a 50/50 split mechanical system with a viscous coupling center differential, while the CVT swaps in an electronically controlled setup that defaults to a 45/55  split. Either way, grip is prodigious and feedback from the electric power steering helps make the most of any road.The WRX's spring tuning is on the softer side for a performance car, which helps it absorb rutted terrain with aplomb. Only brakes prone to a hint of fade in especially brisk driving hold back the WRX, but we haven't tried the newly optional performance brakes.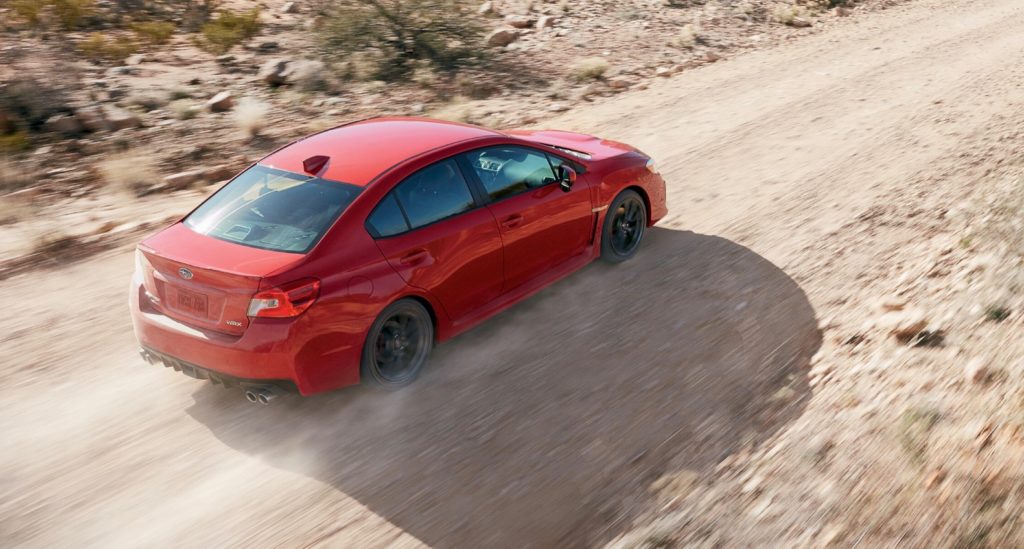 Listening to the wail of the 2019 Subaru WRX's turbo flat-4 screaming toward redline while whipping its thick-rimmed, three-spoke steering wheel along a winding road is enough to make anyone a believer. We're sold on its performance, albeit there is a fair amount of turbo lag so it's best (and more fun) to keep the turbo on boil. We give it top marks for the strong turbo power, its razor-sharp handling, its supreme grip, and its uncanny ability to tackle everything from the daily grind to track days to impromptu rally stages on a dirt road.
All WRXs include seven airbags, stability control, and a rearview camera. The IIHS rated the 2019 WRX as a Top Safety Pick+ when fitted with LED headlights and the EyeSight suite of collision-avoidance tech such as automatic emergency braking, adaptive cruise control, and active lane control. The good news is that all that gear is standard on the 2019 WRX with the optional CVT. The bad news is that it's not available with the 6-speed manual transmission.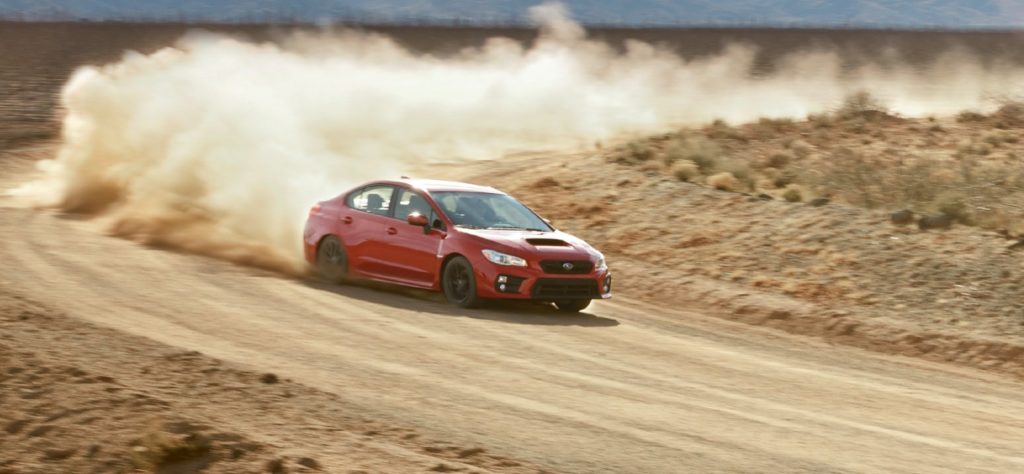 For 2019, the WRX sees some worthwhile changes: standard Apple CarPlay and Android Auto compatibility, a limited edition trim package with suspension and brake upgrades, automatic emergency braking on WRXs with the optional continuously variable transmission (CVT).
The base WRX includes 17-inch alloy wheels wrapped in summer tires, automatic climate control, a 6.5-inch touchscreen for infotainment with Apple CarPlay and Android Auto compatibility, and a 5.9-inch display for its trip computer. All base WRXs are 6-speed manuals. For about $2,000, the Performance package deletes the moonroof and subs in Recaro front seats with upgraded brakes. The WRX Limited adds leather upholstery, LED headlights, and a power driver's seat. Navigation and a Harman Kardon audio system are optional.

Our pick, for about $30,300—$2,000 more than the base WRX—is the WRX Premium. For that you get a 7.0-inch touchscreen with a crisper display, heated front seats, fog lights, and a power moonroof. This is in addition to all the standard everyday livability you get plus all the rally-car performance that can easily make your boring commute a lot more fun!