It's crazy that it's already been five years since the Volkswagen ID. Buzz concept debuted at the Detroit Auto Show. Now the production version is almost here, since VW has announced that the ID. Buzz and Buzz Cargo EVs will debut on March 9.
To get us ready for the debut of the all-electric Bus, VW has released a batch of new teaser photos of a camouflaged prototype. It's clear to see that both versions are inspired by the iconic T1 bus. When it arrives in Europe, the ID. Buzz will be a five seater, while the Buzz Cargo will be aimed at commercial buyers with three seats. The five seater ID. Buzz has 39.6 cubic feet of cargo space behind the seats, while the ID. Buzz Cargo has more than 3.9 cubic meters (5.1 cubic yards) of cargo space. A long-wheelbase version will be sold in the U.S. VW hasn't announced how many passengers will fit in the long-wheelbase version, but it says it will have "broader range of possibilities in the interior."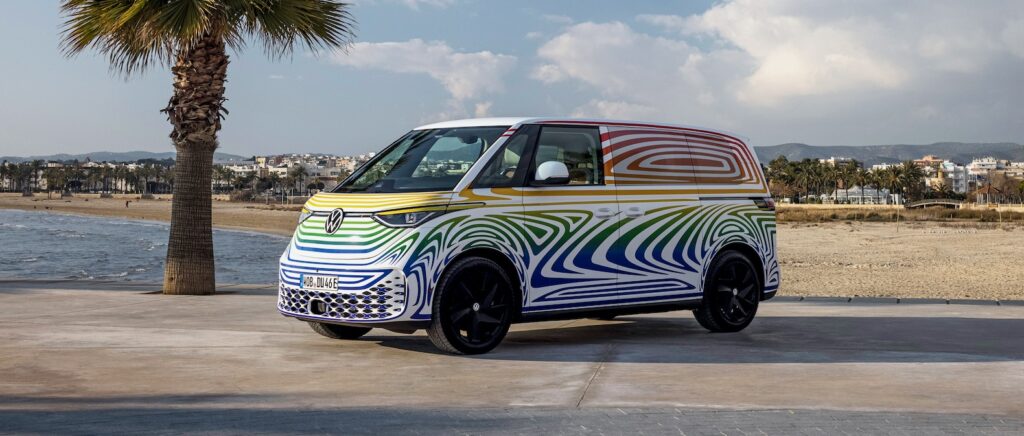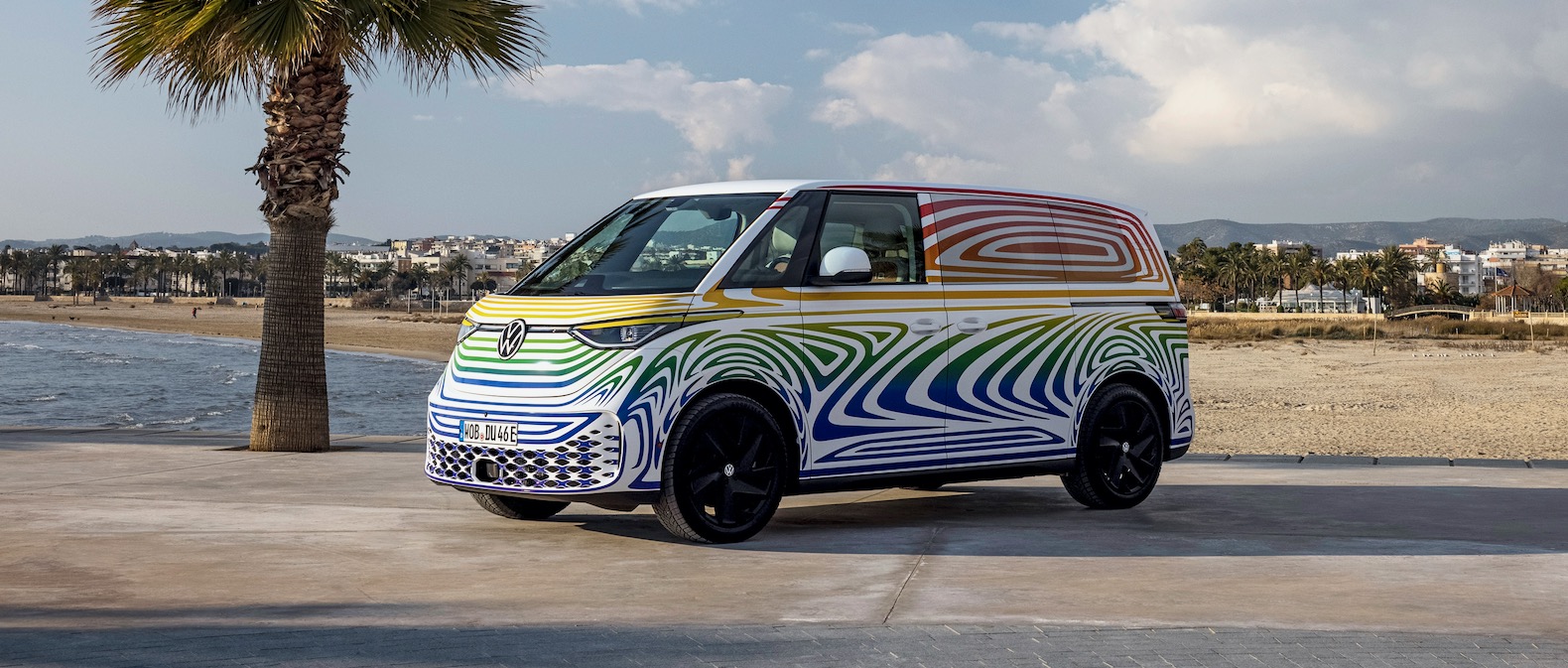 The ID. Buzz is based on Volkswagen Group's Modular Electric Drive Kit (MEB). Both versions are powered by a 82 kWh lithium-ion battery and a 150 kW (201 horsepower) electric motor with 229 pound-feet of torque that powers the rear wheels. The top speed is electronically limited at 145 km/h (90 mph). VW has not announced the ID. Buzz's driving range.
Production of the ID. Buzz will start in the first half of this year and it will launch in Europe this fall. It will arrive in the US in 2023.