Volkswagen has unveiled its latest concept from the electric ID. concept family, the I.D. Buggy concept. The I.D. Buggy concept is inspired by the classic Californian dune buggies of the 1960s, but it also looks to the future, since it's based on VW's electric MEB platform.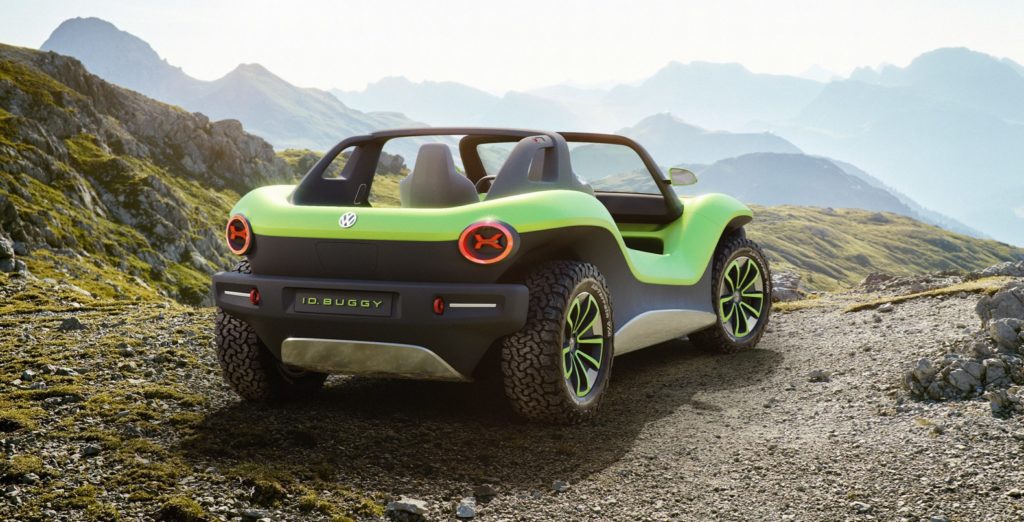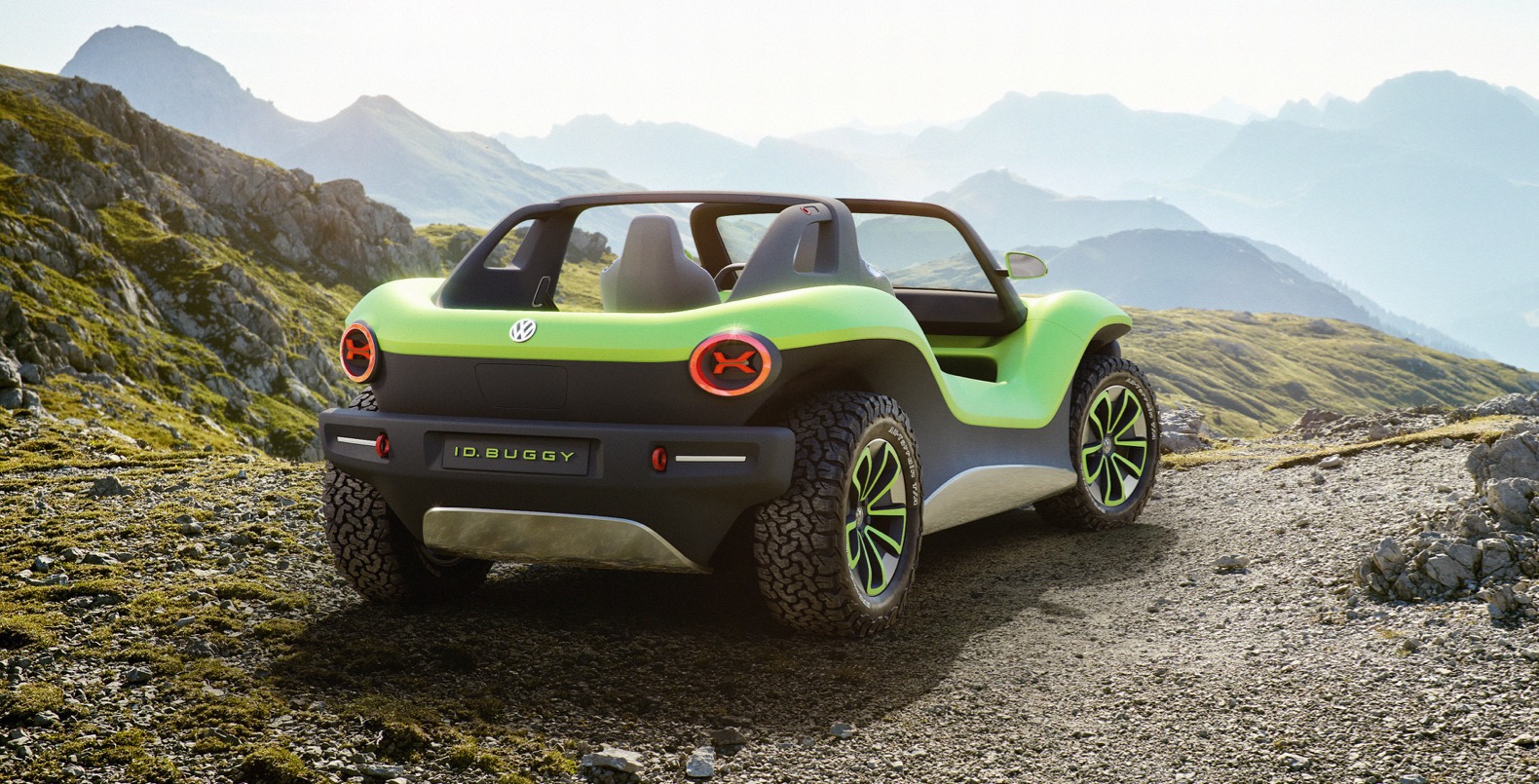 Underneath that retro exterior, the VW I.D. Buggy concept is powered by a rear-mounted 201 horsepower electric motor and a 62 kWh lithium-ion battery that gives it a driving range up to 155 miles on the WLTP cycle. It can also reach 62 mph in 7.2 seconds, while its top speed is limited to 99 mph.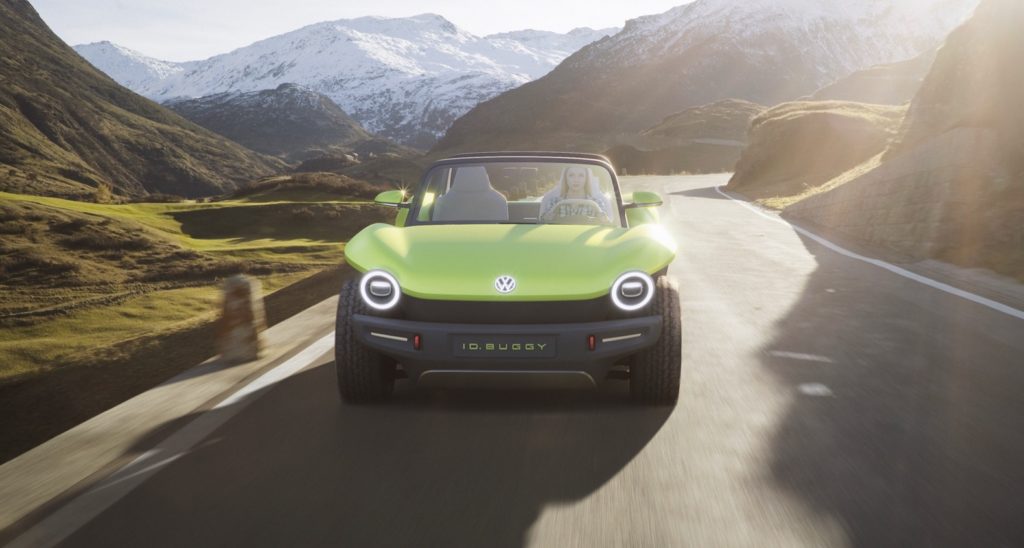 The I.D. Buggy concept does without doors and a roof, while its raised hood, fenders and tail show that it's ready to hit the trails. The exterior is also painted in two colors, with matte Fern Green used for the top portion and Grey Tech Blue is used for the bottom portion. The two-tone exterior makes the concept look likes its floating above the chassis.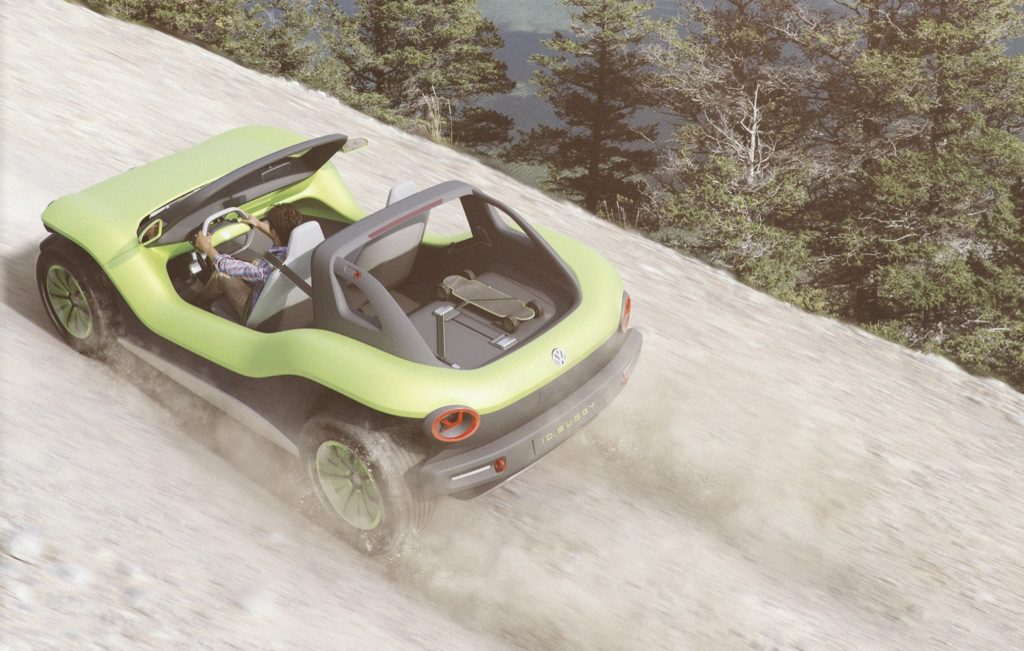 While the I.D. Buggy concept we see here only has room for two, VW says that it can easily be converted into a four seater. Plus an additional electric motor can also be added to the front axle to give the concept all-wheel drive.