Volvo and Starbucks have announced a new partnership, which will see the creation of the first public electric-vehicle charging network at the coffee company's U.S. stores beginning this summer.
Volvo plans to install 60 Volvo-branded, ChargePoint DC fast chargers at up to 15 Starbucks locations along a 1,350-mile route from the Denver area to the coffee company's Seattle headquarters. Volvo says that it will install a charger about every 100 miles along the route. Volvo owners will be able to access the chargers for free, while other EV drivers can use them as well for a fee.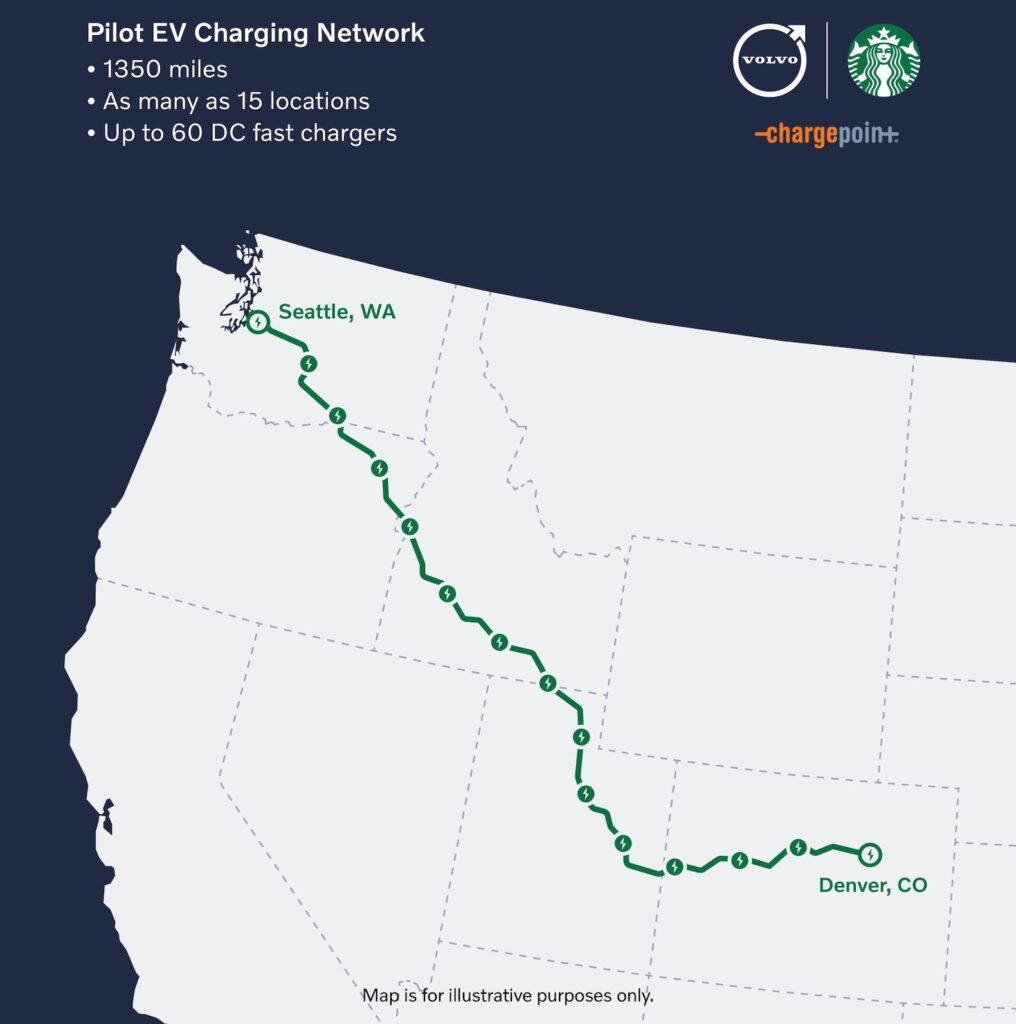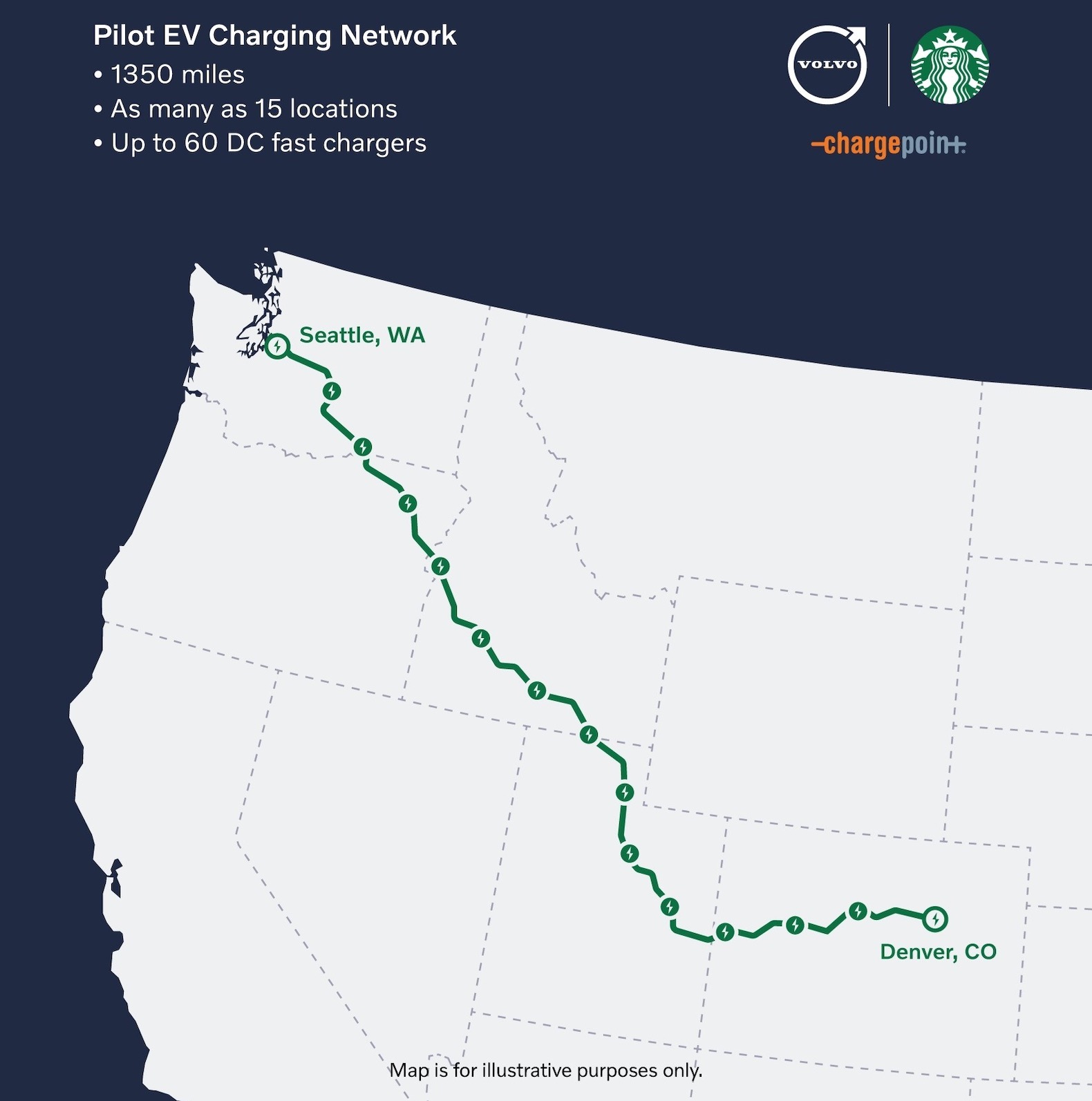 ChargePoint's DC fast chargers can charge the Volvo C40 Recharge from a 20 percent to a 90 percent charge in about 40 minutes.