The Volkswagen ID.4 Pro AWD is set for an exciting week, since VW has announced that the electric crossover will compete in the Rebelle Rally.  Driver Mercedes Lilienthal and navigator Emily Winslow will pilot the ID.4 AWD Pro during the competition from October 7–16, 2021.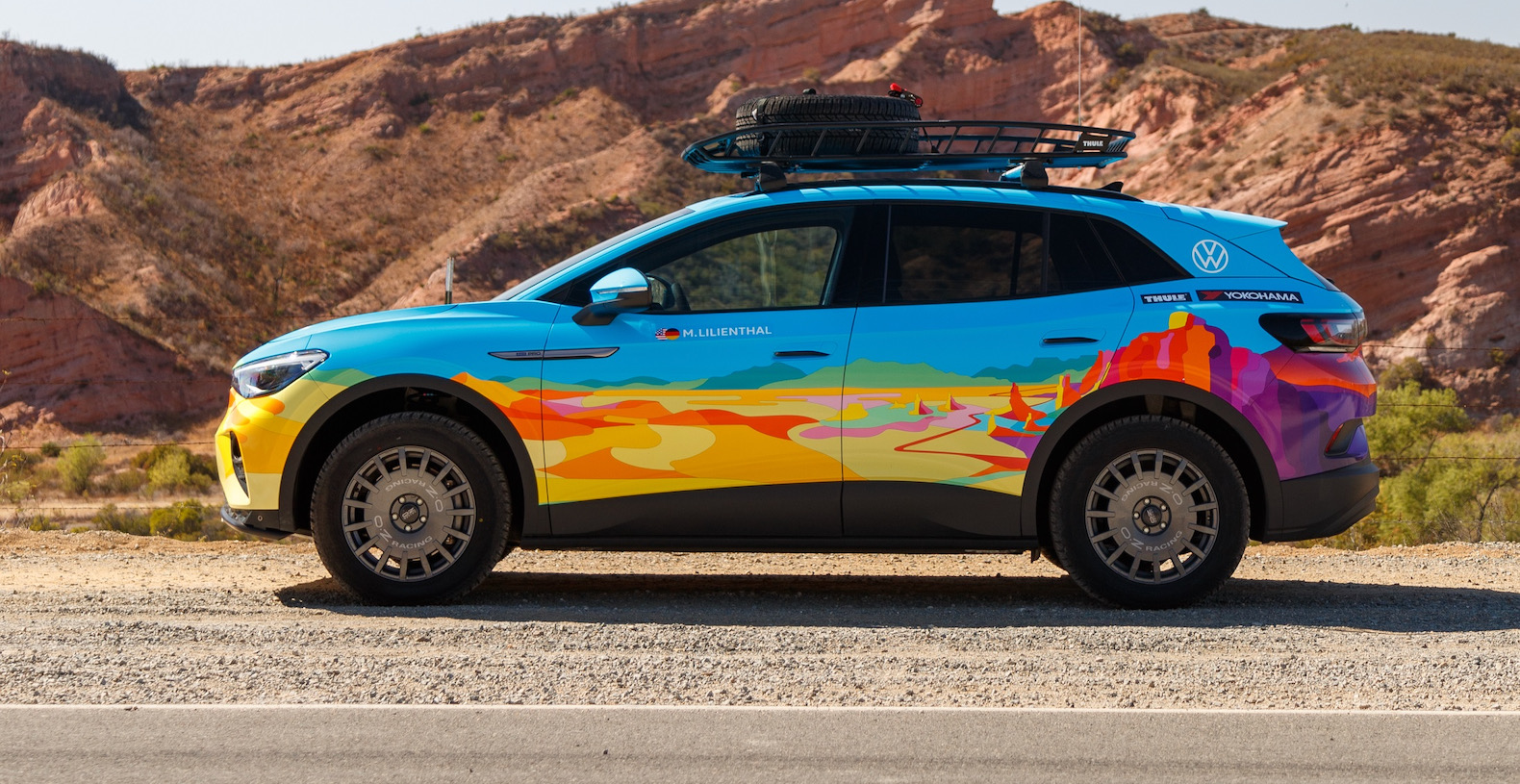 This is the sixth year of the Rebelle Rally, which is an all-women rally raid event, which has teams drive across 1,400 miles through the deserts of Nevada and California.
"The Rebelle Rally is blazing a new trail in motorsports, and presents tremendous opportunity for us to introduce our ID.4 and electric vehicles to an even greater audience," said Kimberley Gardiner, senior vice president, marketing, Volkswagen of America. "Volkswagen helped make off-road competitions popular in the '60s, and we've only just begun to explore the potential of electrification in off-roading motorsports. We're really excited to have Mercedes and Emily leading the charge on this experience of a lifetime."
The ID.4 Pro AWD taking place in the competition has been modified by Tanner Foust Racing and Rhys Millen Racing with new suspension components, tubular control arms, fabricated skid plates, and battery protection parts. It also gets a Thule rack accessories and Yokohama Geolandar A/T tires.