Volkswagen revealed the ID. GTI Concept Sunday, 48 years after the first Golf GTI made its international debut at the IAA Mobility Show in Munich. The new concept is based on the ID. 2 all concept, a forthcoming electric compact car priced around €25,000 ($26,900) that was unveiled in March.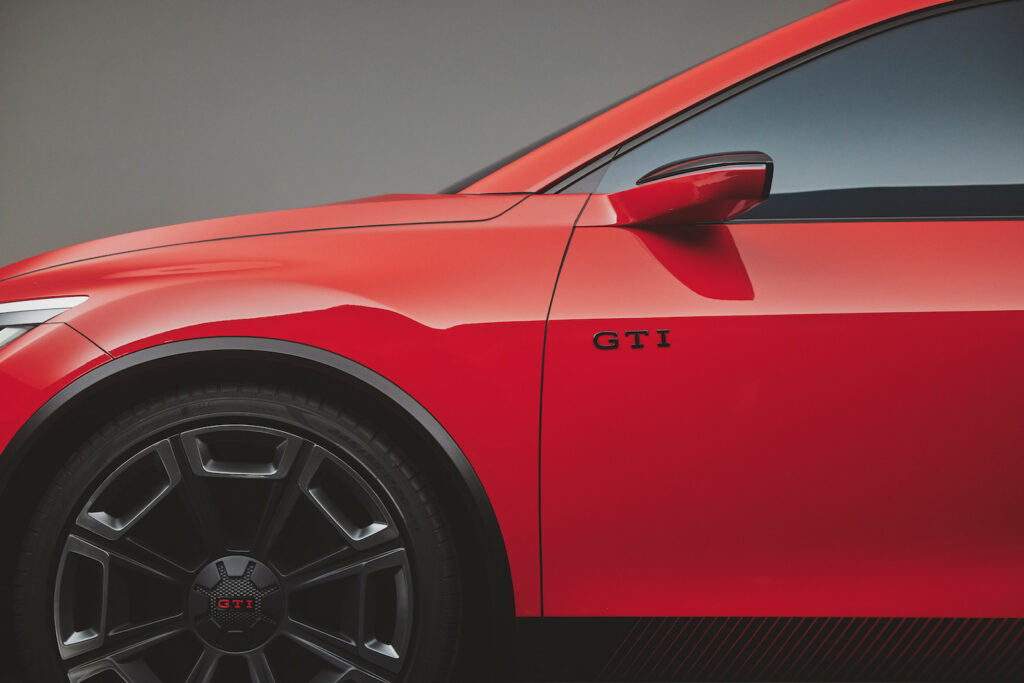 "Driving pleasure and everyday usability—that is what the GTI letters have meant for decades. With this concept, we are transporting the GTI DNA into the electric age," said Thomas Schäfer, CEO of the Volkswagen brand, in a statement.
The ID. GTI Concept is two inches wider and one-inch taller than the current Golf GTI, measuring 161.6 inches long, 72.4 inches wide and 59 inches high on a 102.4-inch wheelbase and shod with 245/35 R20 Pirellis.
While its front fascia incorporates the corporate ID identity, there are nods to classic GTI cues, such as red front tow hooks, black roof spoiler and alloy wheels that resemble those that have come before. 
The new GTI is front-wheel drive, as you might expect, with an electronically-controlled front-axle differential lock used in the current GTI, a first for a Volkswagen EV. However, power and range figures are not finalized.
Thankfully, the electric driveline doesn't affected cargo carrying capacity, which measures a generous 17.3 cubic feet, expanding to 47 cubic feet.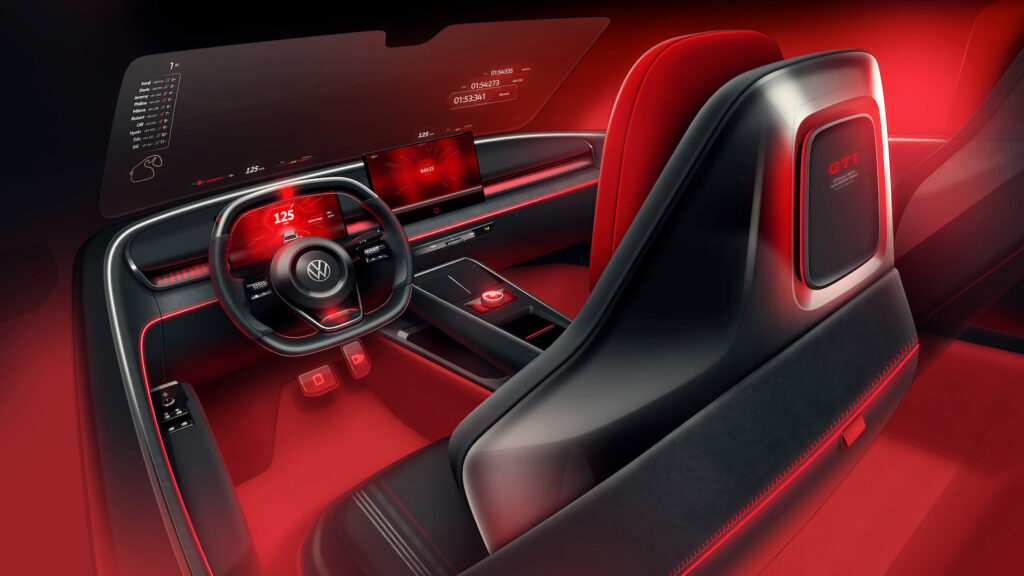 Inside, there are the expected plaid cloth seats and three-spoke steering wheel, along with a golf ball knob on the center console that controls the vehicle's driving modes. 
Uniquely, the 10.9-inch digital instrument cluster can be transformed to resemble the setup found in the Mark 2 Golf. It's augmented by a 12.9-inch infotainment display, head-up display and two wireless smartphone chargers that magnetically hold the phones in position. 
But this is no mere exercise in temptation.
"Production has already been decided as part of our electrification plans," CEO Schäfer said.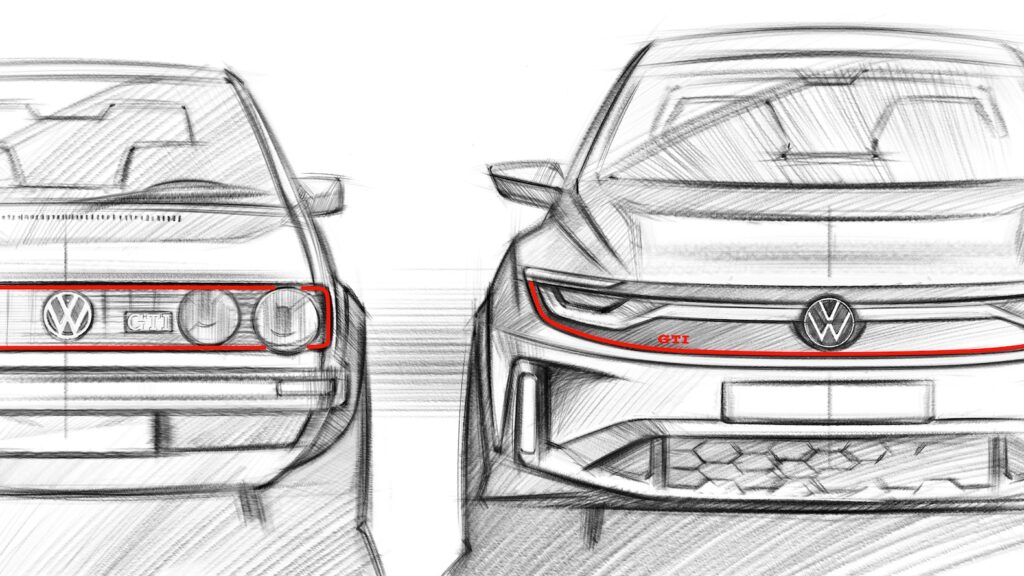 That said, don't look for this little hottie to make it stateside anytime soon. With the ID.2 is set to go on sale in Europe in 2026, with the GTI most likely wouldn't go on sale until the following year, and no mention has been made of its availability in the U.S. Still, its existence should hearten VW fans. 
"With the ID. GTI Concept, we are showing what a great future the GTI philosophy has at Volkswagen," said Volkswagen's head of Design Andreas Mindt.
With the ID.2 is set to go on sale in Europe in 2026, with the ID. GTI arriving sometime after that.