Mercedes-Benz has unveiled its new Concept CLA Class EV today in Munich. Mercedes says that the concept is close to production, so what we're likely seeing here is a preview of the next-generation CLA Class.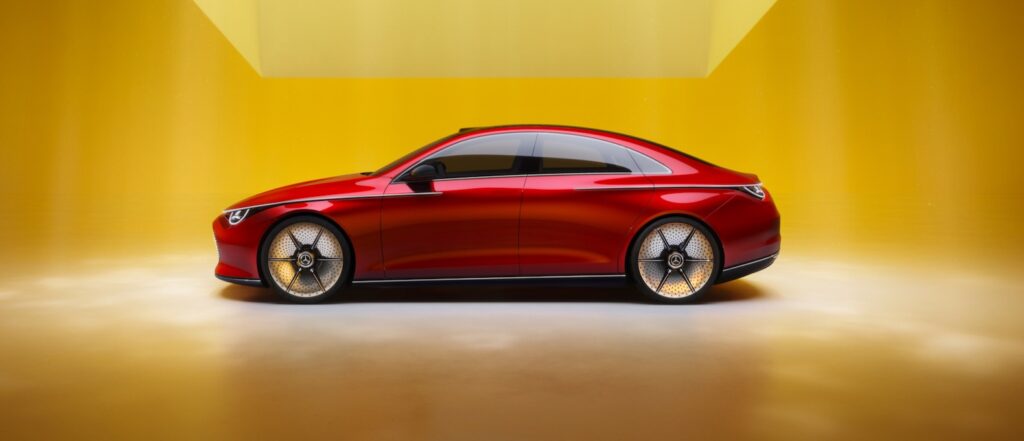 The Concept CLA Class is also a preview of a new generation of entry level electric vehicles from the brand, which will comprise of four new models – a four-door coupe, a shooting brake and two SUVs. "This new model family is inspired by a generation of car buyers who want that unmistakable Mercedes-Benz feel, with more features, even greater comfort and safety and the most advanced technology."
All four models will be based on the Mercedes-Benz Modular Architecture (MMA), which is an electric-first platform. The EVs will be available in single and dual-motor versions, but the Concept CLA Class is powered by a single rear 235 hp electric motor and two-speed transmission. Mercedes says that it has a range of more than 750 kilometers (466 miles) on the WLTP cycle and energy consumption of just 12 kWh/100 km (5.2 mi/kWh). The concept is also based on an 800-volt architecture, which allows for charging of up to 400 kilometers (248 miles) in 15 minutes.
There will be two lithium-ion battery chemistries offered. The longest range and most expensive version will get silicon-oxide anodes, while the entry level version will use lithium-iron phosphate.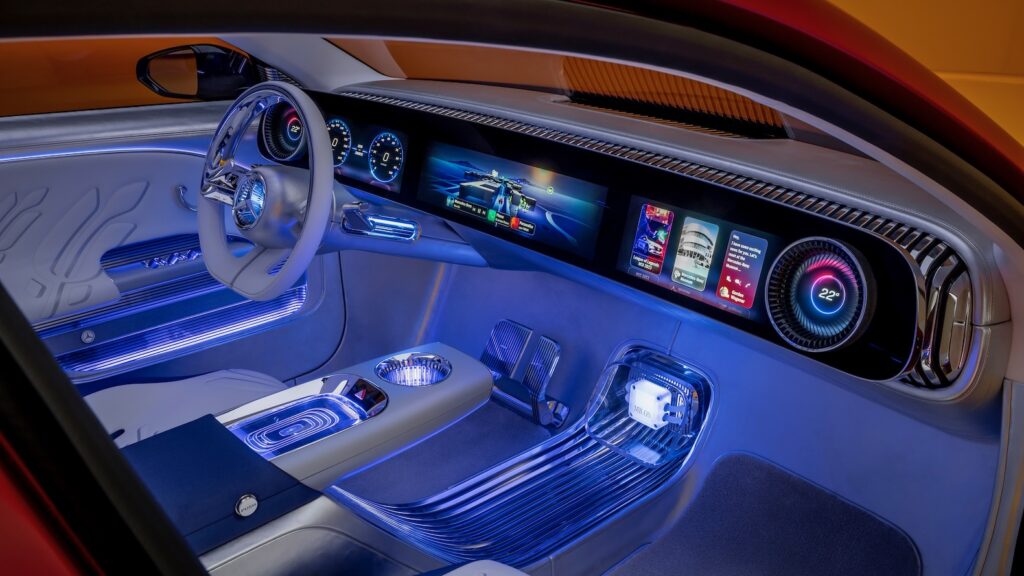 Inside the dashboard draws inspiration from the EQXX concept with an MBUX Superscreen, that's comprised of three screens, that spans the entire width of the dashboard. The system is powered by MB.OS chip-to-cloud architecture. The production version will have Level 2 autonomous driving capability, although Level 3 will eventually be available.
The Concept CLA Class gives us a pretty good idea of what we can expect with the next CLA, but there are a lot of details that haven't been disclosed yet. For example will the next CLA only be an EV? We'll find out more soon.