If you've been waiting to hear how much the 2021 Toyota Sienna will cost, we have all the pricing today. Toyota has announced that the 2021 Sienna will start at $35,635, which includes the destination charge.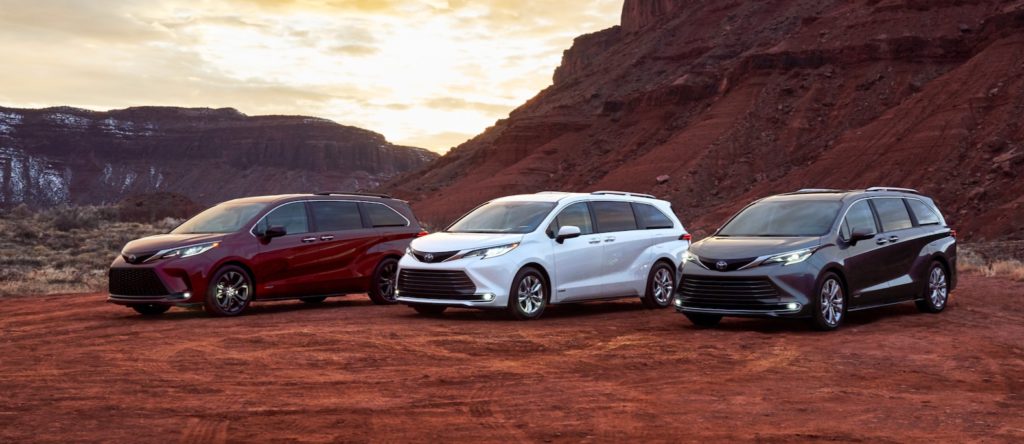 The 2021 Sienna will be offered in five trim levels: LE, XLE, XSE, Limited and Platinum. For the first time ever, the Sienna comes standard with a hybrid powertrain.
Under the hood there's a 2.5-liter four-cylinder engine that's mated to two electric motors. The hybrid powertrain generates a combined 245 horsepower and if you want all-wheel drive, a third electric motor powers the rear wheels.
The Sienna is rated at 35 mpg across the board, while the all-wheel drive version is rated at 35 mpg city, 36 mpg highway and 35 mpg combined. As expected, the Sienna is now the fuel economy champ compared to the 2021 Honda Odyssey and 2020 Chrysler Pacifica, which are rated at 19 mpg city, 28 mpg highway and 22 mpg combined. The Chrysler Pacifica plug-in hybrid does beat the Sienna with its 82 MPGe rating and 32 mile electric range, but when its battery is depleted, it only has a 30 mpg combined rating.
The pricing for the 2021 Sienna ranges from $35,635 and tops out at $51,635 for the all-wheel drive Sienna Platinum.