Toyota has announced that it will soon add a new trim level to its trucks and SUVs, called Trailhunter. The Trailhunter trim level is designed for overlanding fans and Toyota has previewed what we can expect with the Trailhunter concept at the SEMA Show in Las Vegas.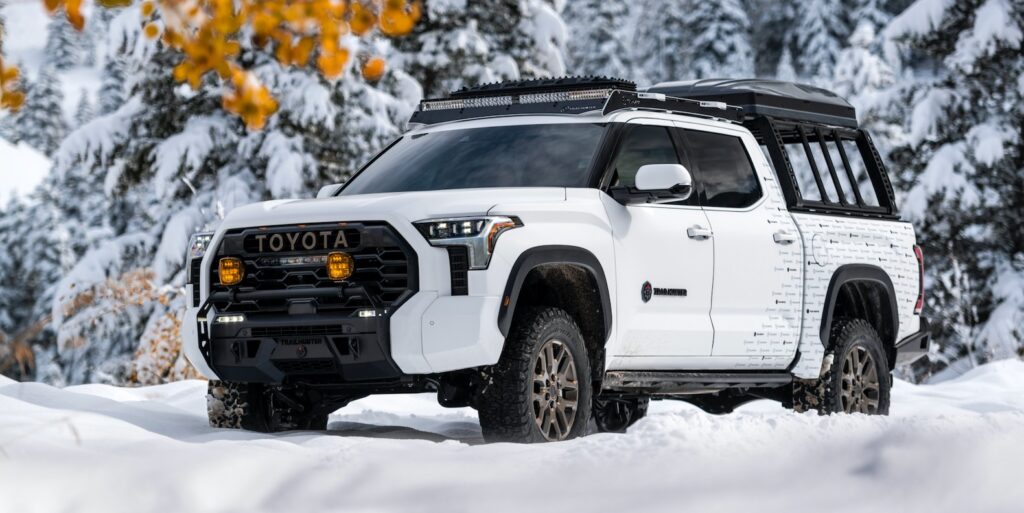 "Trailhunter trucks will come straight from the factory equipped to meet the needs of overlanding enthusiasts," said Lisa Materazzo, group vice president – Toyota Division Marketing. "These trucks will be developed in-house by our engineering teams and will be the most capable OEM overlanding solutions designed to meet Toyota's legendary quality, durability and reliability standards."
The Tundra Trailhunter concept truck is equipped with a Trailhunter-specific suspension setup, skid plates, roof rack, bumpers, lighting, refrigerator, rooftop tent and more. Toyota says that the Trailhunter models will deliver terrain versatility and protection as well as load-bearing performance and storage functionality for their equipment, recovery gear and base camp necessities.
Toyota has not announced which vehicles will get the Trailhunter trim level, but it says that it will release more details next year.