Lexus already offers the IS 500, which is the most powerful version of the IS sedan, but now it's showing what else it can achieve with the debut of the DSPORT IS 600+ Project Build. It packs more than 600 horsepower and gets several modifications to show the potential of the IS.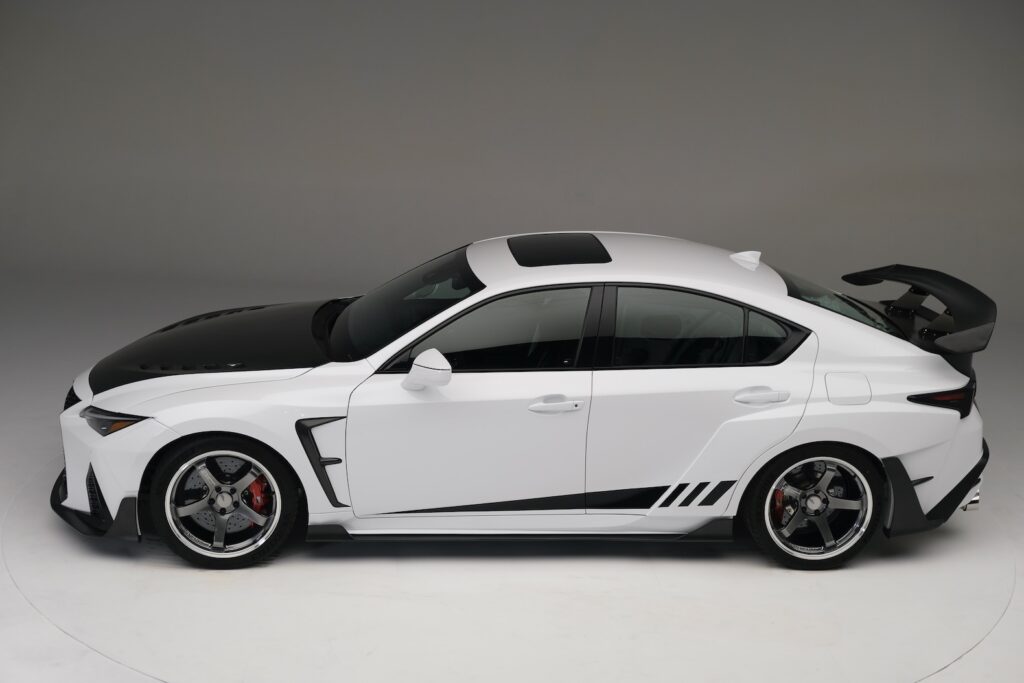 It's based on the IS 350 F Sport. Under the hood there's the 3.5-liter V6, from the LS 500, with a pair of billet compressor wheel turbochargers. Lexus says that it has over 600 horsepower on E85 fuel and the V6 is mated to a full-sequential six-speed transmission.
The DSPORT IS 600+ is ready for the track with its stiffened chassis, 4-point roll cage and KW Double Adjustable coil overs. To reduce its weight, the rear seats have been removed and the hood and trunk are made out of carbon fiber. It also gets the RC F Carbon Ceramic brake package to keep everything under control.
The Lexus DSPORT IS 600+ is debuting this week at the SEMA show in Las Vegas.