For the ninth-generation Toyota Camry, the Japanese automaker will offer the bestselling car in America strictly as a gas-electric hybrid. Given that Toyota pioneered modern gas-electric hybrids, such a move is long overdue.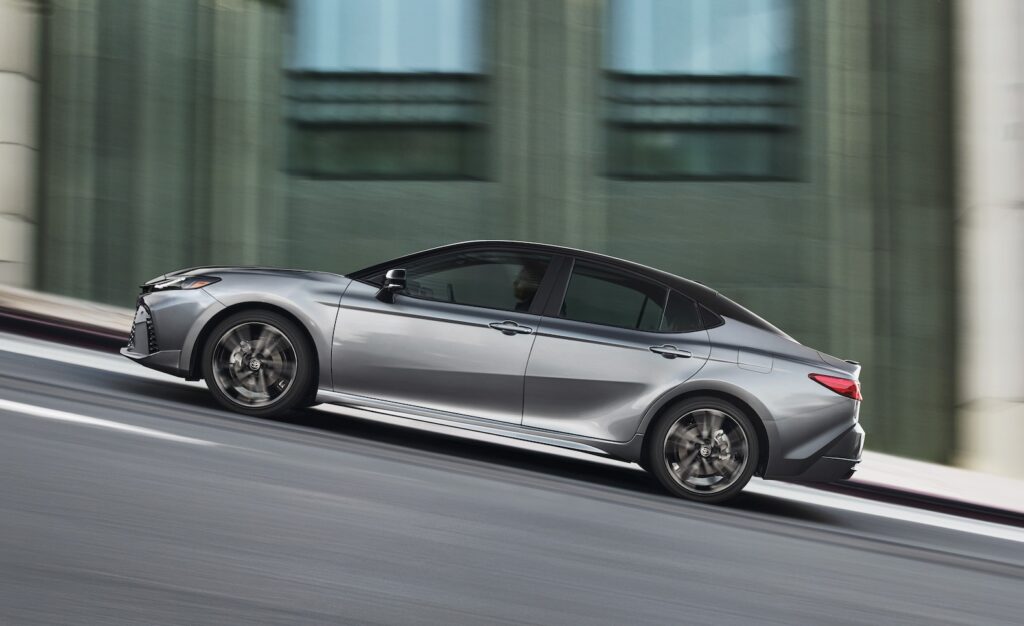 Regardless of which 2025 Camry model you choose – comfort-oriented LE and XLE or sportier SE and XSE – all will come with the fifth-generation Toyota Hybrid System. It pairs a 2.5-liter gas engine with compact electric motors to produce 225 horsepower with front-wheel drive or 232 horsepower with all-wheel drive. That's a noticeable improvement from the current Camry Hybrid's 208 horsepower and the Camry four-cylinder's 202 horsepower. But note that the 2024 Camry's 301-horsepower V6 is history. That's no surprise. Yet given the extra weight of a hybrid system, it remains to be seen how the 2025 Camry's performance will be affected.
Toyota didn't reveal the 2025 Camry's transmission, but it wouldn't be surprising if it was a continuously-variable automatic transmission. The automaker did say that SE and XSE models come with a sport-tuned suspension that provides greater stability along with greater comfort, although that seems to be a dichotomy. 
All 2025 Toyota Camrys come with Toyota Safety Sense 3.0, a fairly complete suite of driver-assistance systems. But if you want Front-Cross Traffic Alert, Lane Change Assist, Panoramic View Monitor, Traffic Jam Assist and Parking Assist with Automatic Braking you'll have to opt for XSE or XLE and choose the optional Premium Package.
When it comes to tech, the 2025 Camry models come with wireless Apple CarPlay and Android Auto compatibility, a wireless charging pad as well as USB-A and USB-C ports in the front and rear. There's also a Wi-Fi hotspot for up to five devices as part of an included 30 day/3GB trial.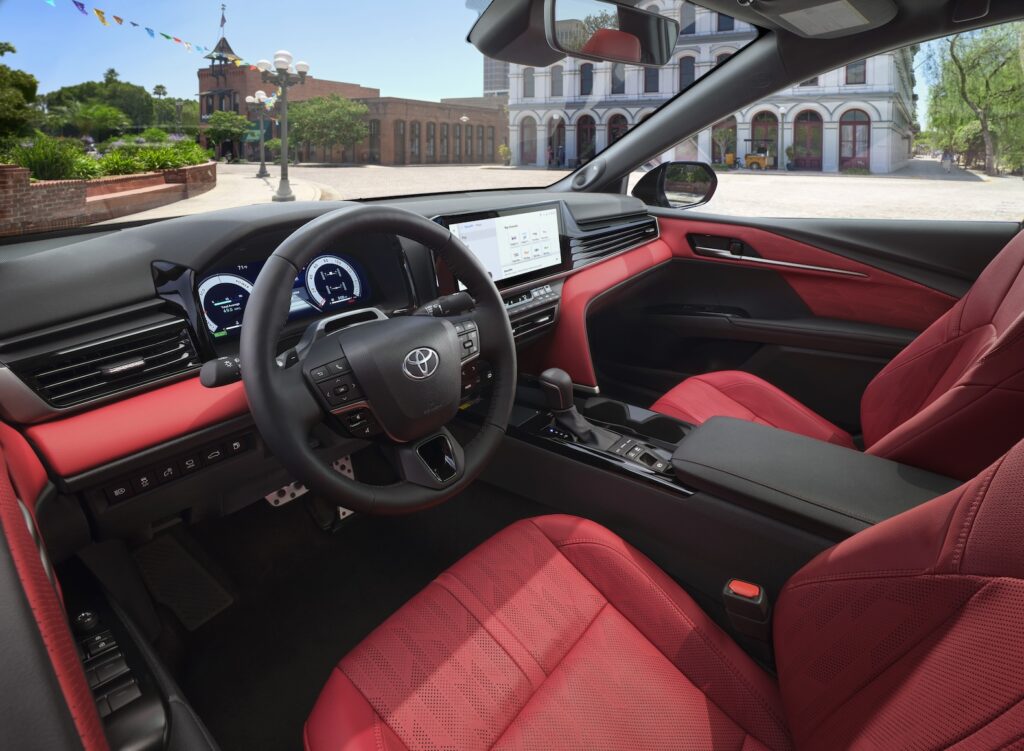 LE and SE models come with a 7-inch digital gauge cluster, while XSE and XLE Camrys get a 12.3-inch digital gauge cluster. An 8-inch center-mounted infotainment touchscreen is standard; a 12.3-inch touchscreen is available. And XLE and XSE grades can be fitted with a 10-inch Head Up Display. And drivers can now use voice commands for doing things like adjusting the audio system volume or ask for directions by simply saying, "Hey Toyota." And a digital key is available on XLE and XSE grades.
It comes wrapped in a fresh wardrobe that's evolutionary, not revolutionary. Designers tossed aside the current model's faddish juvenile stylistic dross to lend the car a smoother more sophisticated look. It's most noticeable up front, where its face more closely resembles the new Prius. The conservative redesign helps reassure buyers who may have second thoughts about buying a hybrid.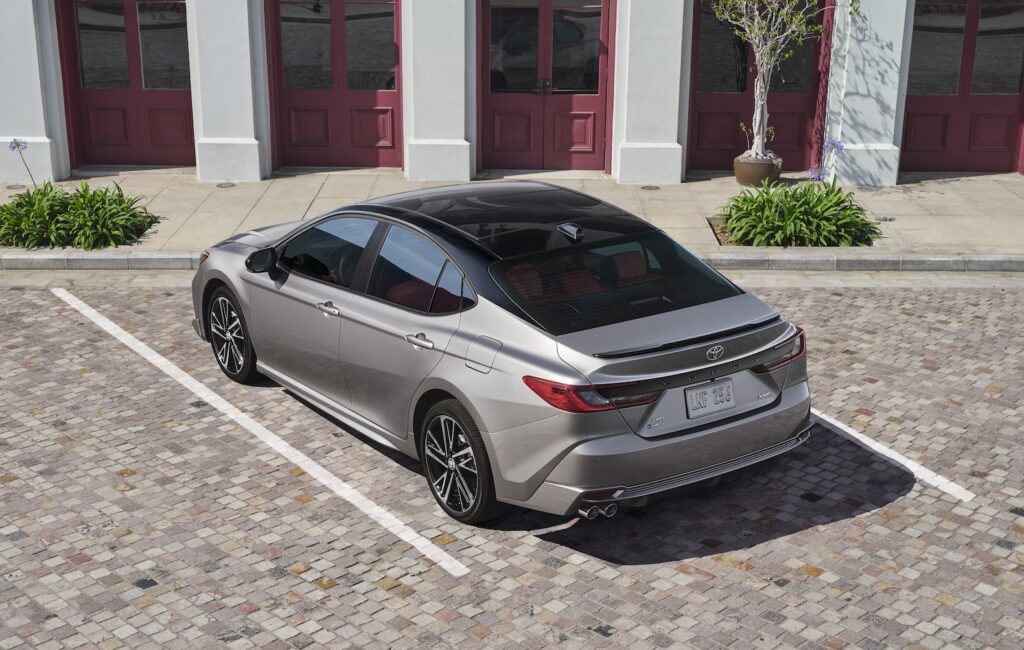 Toyota didn't reveal pricing for the 2025 Camry, although they should be revealed closer to the model's spring 2024 on-sale date.