Subaru has unveiled the latest limited-edition versions of the WRX and WRX STI models, the 2020 WRX and WRX STI Series.White, which debuted today at the 2019 Los Angeles Auto Show.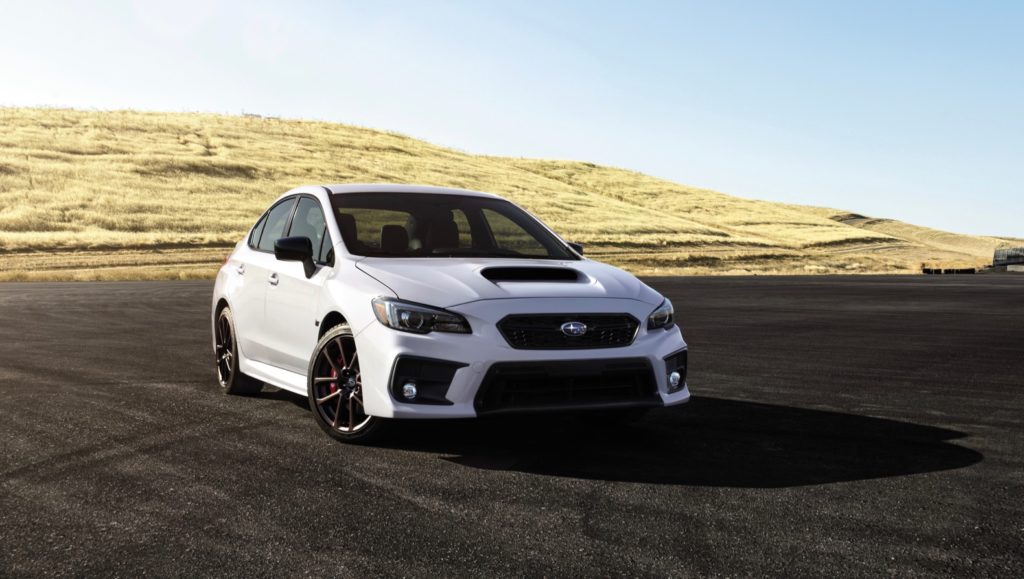 The limited-edition Series.White models come exclusively in Ceramic White with matte bronze wheels. If you opt for the WRX Series.White you get 18-inch wheels, while the WRX STI gets 19-inch wheels. The WRX STI also gets Michelin Pilot Sport Cup 2 tires.
The WRX Series.White is powered by a 268-hp turbocharged four-cylinder engine that's mated to a six-speed manual transmission. It also gets the Performance Package with Ultrasuede-trimmed Recaro seats, 8-way power driver's seat, and a Brembo braking system with red calipers. A Bilstein sport-tuned suspension featuring Bilstein dampers for the front inverted struts and rear double wishbones is standard on the Series.White. The WRX Series.White is priced at $34,895, including the destination fees.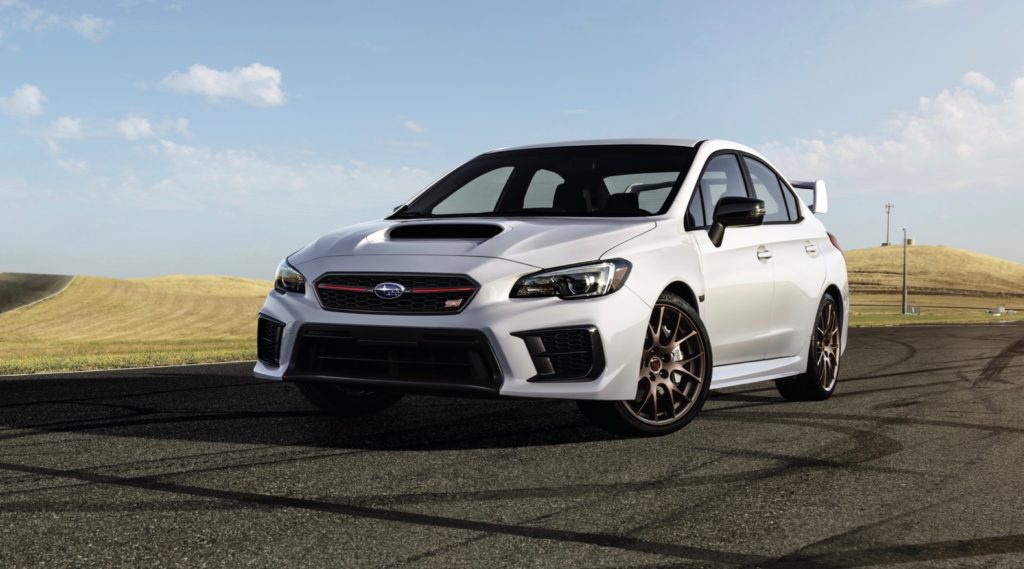 The WRX STI Series.White is powered by the 310-horsepower 2.5-liter turbocharged boxer engine, while a Bilstein STI sport-tuned suspension and heavy-duty steering rack mounts improve its performance on the track. It also gets Monoblock Brembo brake calipers. Inside, the special-edition STI features black Ultrasuede Recaro seats with Carbon Black leather bolster and leather-wrapped steering wheel with red stitching. The WRX STI Series.White is priced at $43,595, including the destination fees.
Subaru plans to only build 500 WRX and 500 WRX STI Series.White models.