Nissan has unveiled the 2023 Leaf EV, which has received a facelift, which includes some styling updates, new wheels and small interior updates.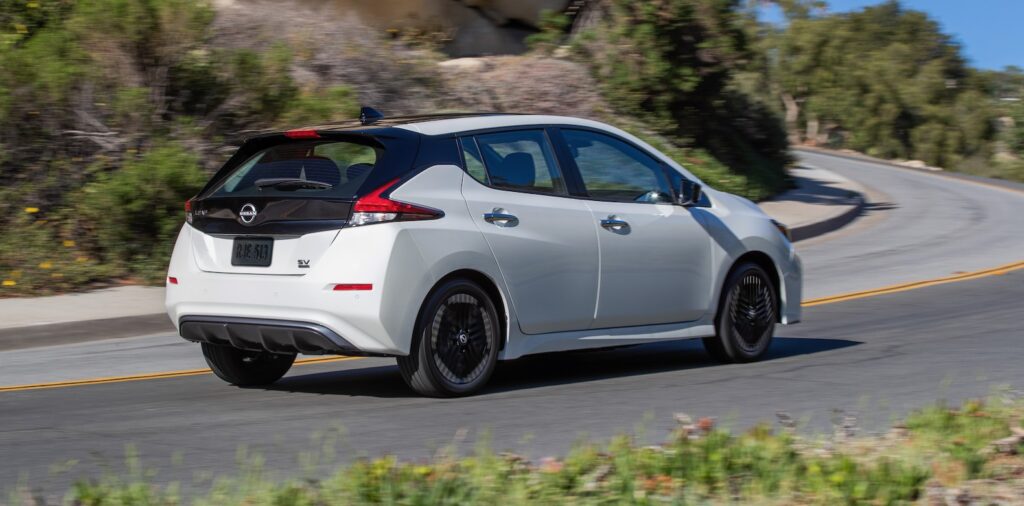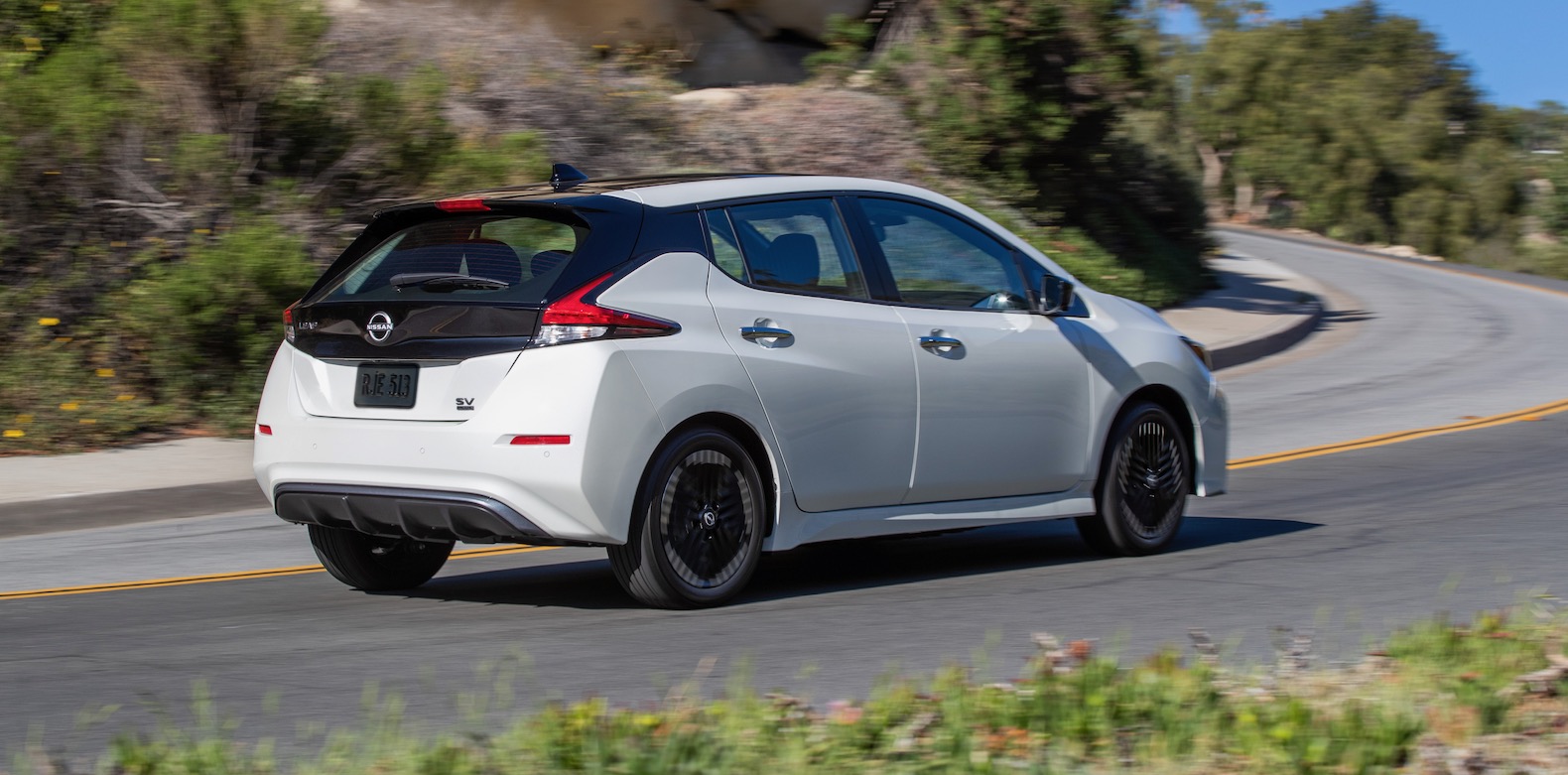 At the front the 2023 Nissan Leaf gets a restyled grille, bumper and headlights. The Nissan badge is also now illuminated on the front. Nissan says it also modified the rear spoiler and rear under diffuser to improve the aerodynamics. Inside there's a new Nissan badge on the steering wheel and a new start-up video on the instrument panel screen. Both trim levels now come standard with black cloth seats.
The 2023 Leaf will only be available in two trim levels: S and SV Plus. The Leaf S is powered by a 147 horsepower electric motor and a 40-kWh lithium-ion battery. The SV Plus has 214 horsepower and a 60-kWh battery. Nissan hasn't confirmed the EPA specs for the updated Leaf, but says they should be similar to the 2022 Leaf. The smaller battery on last year's Leaf gives it a 149 mile range, while the Leaf SV had a range of 226 miles.
The 2023 Nissan Leaf is making its debut this week at the New York Auto Show and then arrive this summer.