Porsche continues to amp up the performance of its SUVs and now we have its latest high performance SUV – the 2022 Porsche Cayenne Turbo GT. With 631 hp on tap, the Cayenne Turbo GT is ready to satisfy your performance desires.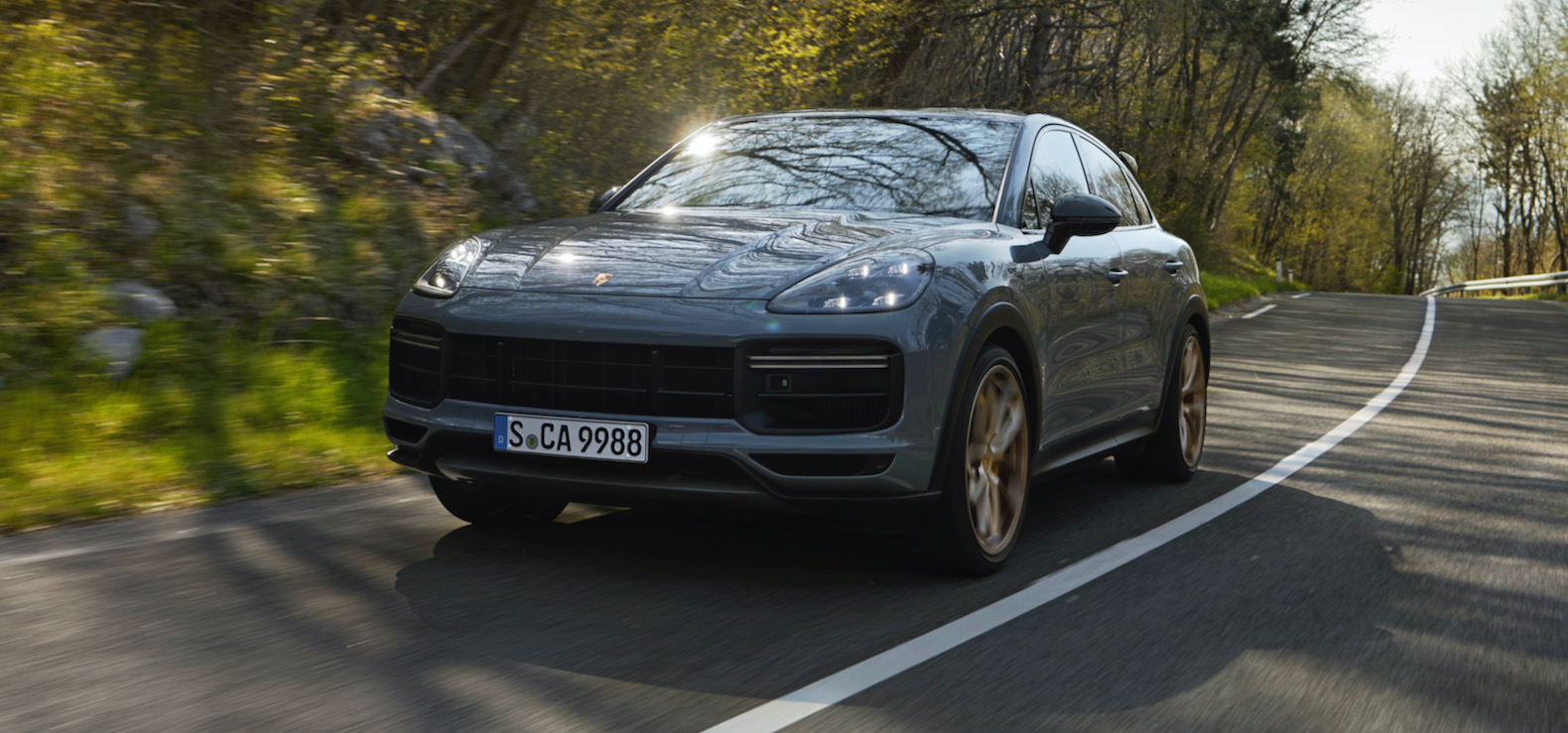 The Cayenne Turbo GT is powered by a twin-turbo V8 with 631 horsepower and 626 pound-feet of torque, which is 9- hp and 59 lb-ft. more than the Cayenne Turbo. All that power accelerates the Cayenne Turbo GT from 0-60 mph in 3.1 seconds and it hits the quarter-mile in 11.6 seconds. It also has a top speed of 186 mph.
Porsche's engineers updated the turbochargers, crankshaft, direct injection system and cooling system for the extra power. The eight-speed automatic has also been tweaked a bit to help it shift gears even faster than the Turbo.
The Cayenne Turbo GT also gets a revised suspension to help it perform even better on the track. Porsche test driver Lars Kern recently set a new SUV lap record at the Nürburgring Nordschleife behind the wheel of the Cayenne Turbo GT. He lapped the track in 7 minutes, 38.9 seconds.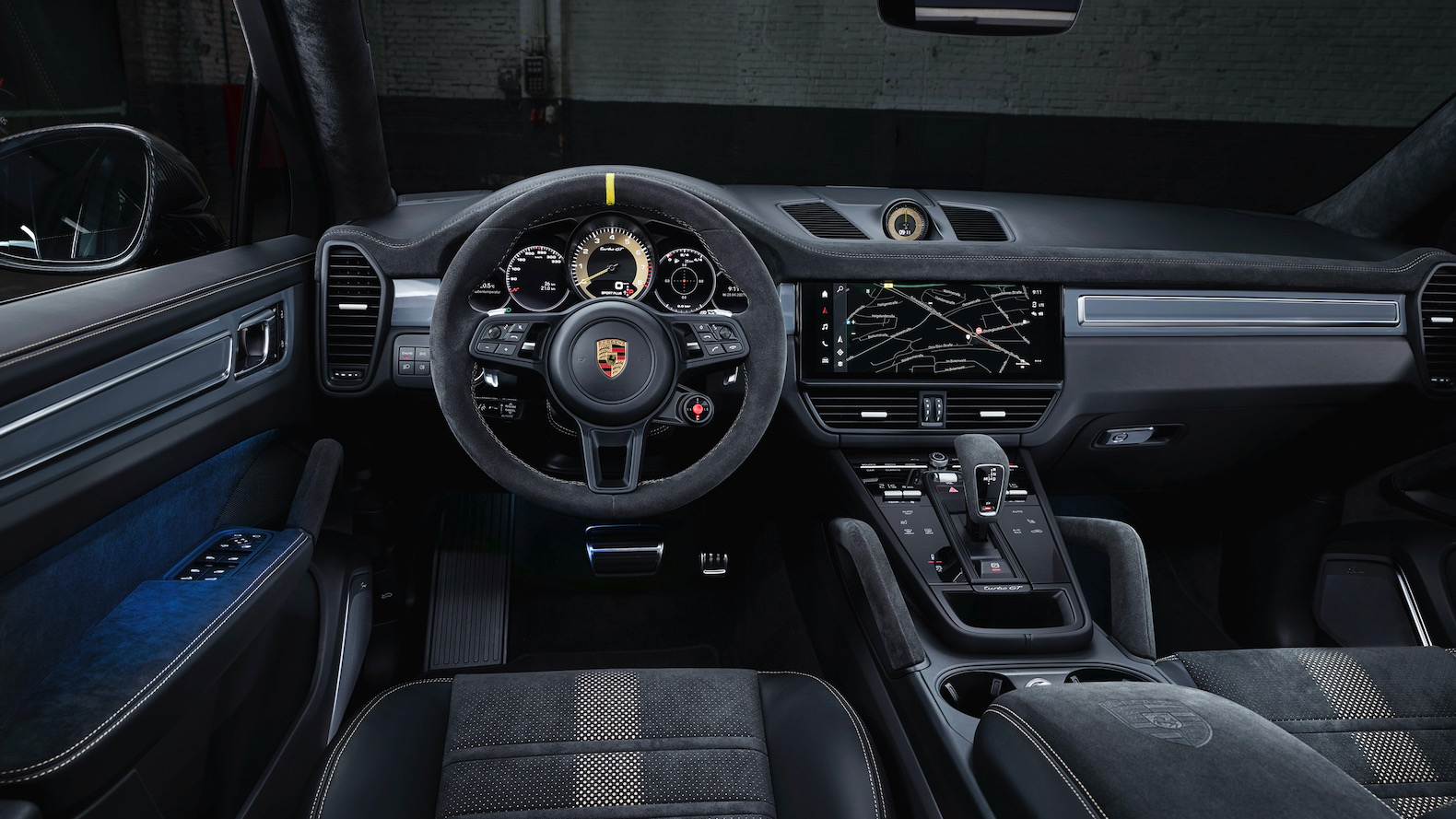 The SUV gets a returned Active Suspension Management and Power Steering Plus system with even more responsive rear-wheel steering. The air suspension is 15 percent stiffer than the Cayenne Turbo and the Dynamic Chassis Control system helps reduce body roll. The Turbo GT also gets unique 22-inch high-performance Pirelli tires and a titanium exhaust system that cuts 40 pounds from the SUV.
The Cayenne Turbo GT is only available as the "coupe". It stands out with black fenders, a more aggressive front fascia, and a carbon-fiber roof. Inside there's plenty of Alcantara, the Turbo GT name is embroidered on the headrests and the latest version of Porsche's PCM infotainment system, which now supports Android Auto. The system also supports Apple Music and Podcasts via Apple CarPlay.
The 2022 Porsche Cayenne Turbo GT starts at $182,150, including destination.