The Porsche Taycan EV just arrived at the end of 2019, but Porsche has already announced a list of upgrades for the 2021 model year. This includes some performance and technology upgrades, in addition to some new color options.
The 2021 Taycan Turbo S is now faster with a 0-124 mph sprint only taking 9.6 seconds now, which is a 0.2 seconds improvement over the 2020 Taycan Turbo S. The quarter-mile time is also shorter now at only 10.7 seconds – 0.1 seconds faster than before.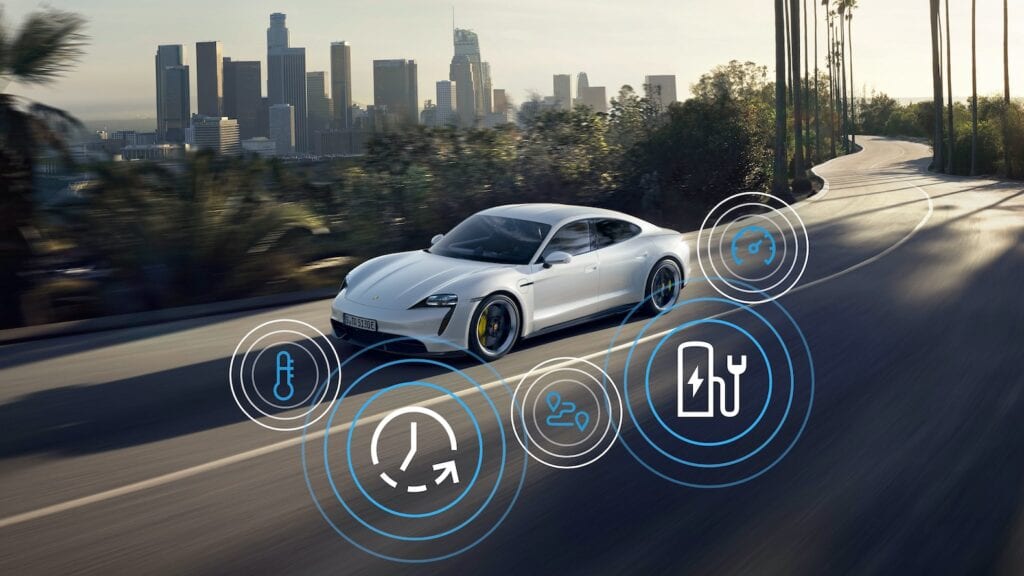 Inside the 2021 Taycan is now available with a new color head-up display, which is split into three sections, with a main display and status screen in two, while the third is customizable to show a navigation display, power meter or other info.
If you opt for the adaptive air suspension, the Taycan also gets a new Smartlift feature that will allow the driver to preset the front lift system. The 2021 Taycan will also charge faster now thanks to an optional 22-kW onboard charger that cuts the charging time in half compared to the standard 11-kW charger. There's also a new function to charge the battery while maximizing its lifespan by limiting the charging capacity to 200 kW.
Over-the-air updates allows for buyers to add features as part of a system that Porsche calls Functions on Demand. This includes the Porsche Intelligent Range Manager (PIRM), Power Steering Plus, Active Lane Keep Assist and Porsche InnoDrive. Customers can choose whether they want to purchase the respective function for or subscribe on a monthly basis.
A new Carbon Sport Design package is available that adds carbon fiber inserts in the bottom of the front section and in the side sill trims, as well as carbon-fiber fins on the rear diffuser. Lastly there are seven new paint choices: Mahogany Metallic, Frozenberry Metallic, Cherry Metallic, Coffee Beige Metallic, Chalk, Neptune Blue and Ice Grey Metallic.