Earlier this year Porsche unveiled the Vision 357, which was inspired by the original 356. Now Porsche has unveiled a convertible Speedster version, but the other big difference is that this one is powered by an all-electric powertrain borrowed from the Mission R concept.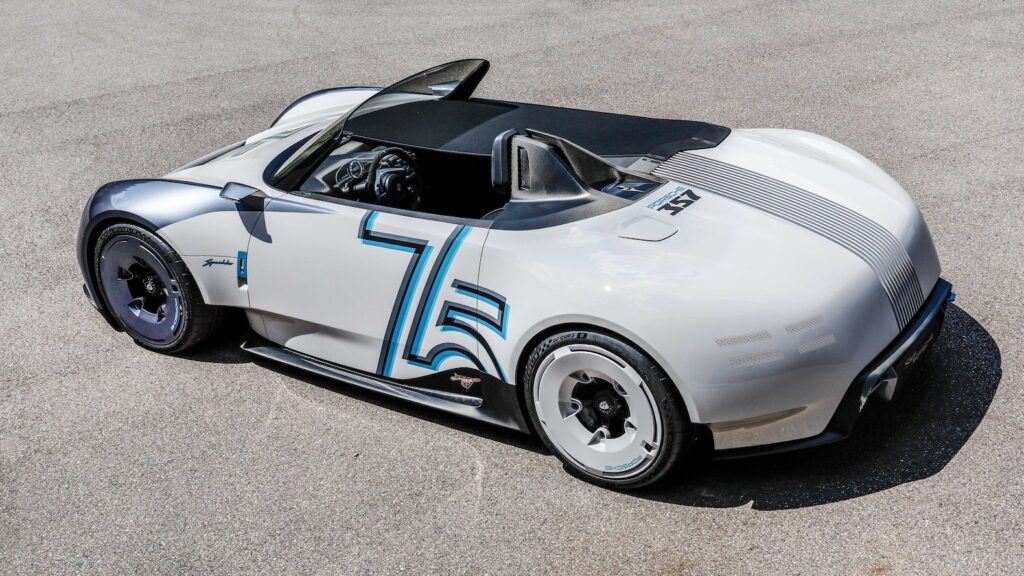 The 357 Speedster looks pretty close to the coupe, but without the roof. The passenger side is covered by a tonneau cover and a single headrest behind the driver. Inside the minimalistic interior is wrapped in carbon fiber and the carbon fiber reinforced plastic seat shell is integrated in the monocoque.  The driver' sits on's seat features Racetex-covered pads and a six-point seat belt with a Miami Blue belt strap.
"The Porsche Vision 357 is a nod to the first Porsche model line, Ferry Porsche's dream sports car. And since the 356 has cemented itself into the collective brand memory as both a convertible and a coupé, the same logic applies to the concept car: there can only be two," says Michael Mauer, Vice President Style Porsche. "The Porsche Vision 357 Speedster embodies the essence of the brand. Driving pleasure and driving dynamics combined with an extremely pure form. As with the Mission X that we presented just a few weeks ago, this model demonstrates that even with fresh design genes, the Porsche DNA shines through."
Porsche hasn't announced any powertrain specs, but since it borrows its powertrain from the Mission R we can expect it to have similar specs. The Mission R featured two electric motors, with the rear motor generating 644 horsepower and the front having 429 hp. The Mission R also had an 82 kWh battery pack.
The one-off concept will debut this weekend at the Goodwood Festival of Speed and it will be on display at this year's Rennsport Reunion in the United States at the end of September.