As of right now Porsche only offers two fully electric vehicles, the Taycan and Taycan Cross Turismo, but that will soon change with the introduction of the Macan EV. Porsche is also now looking at a future where its racing vehicles are also fully electrified with the debut of the Mission R concept at the IAA auto show in Munich.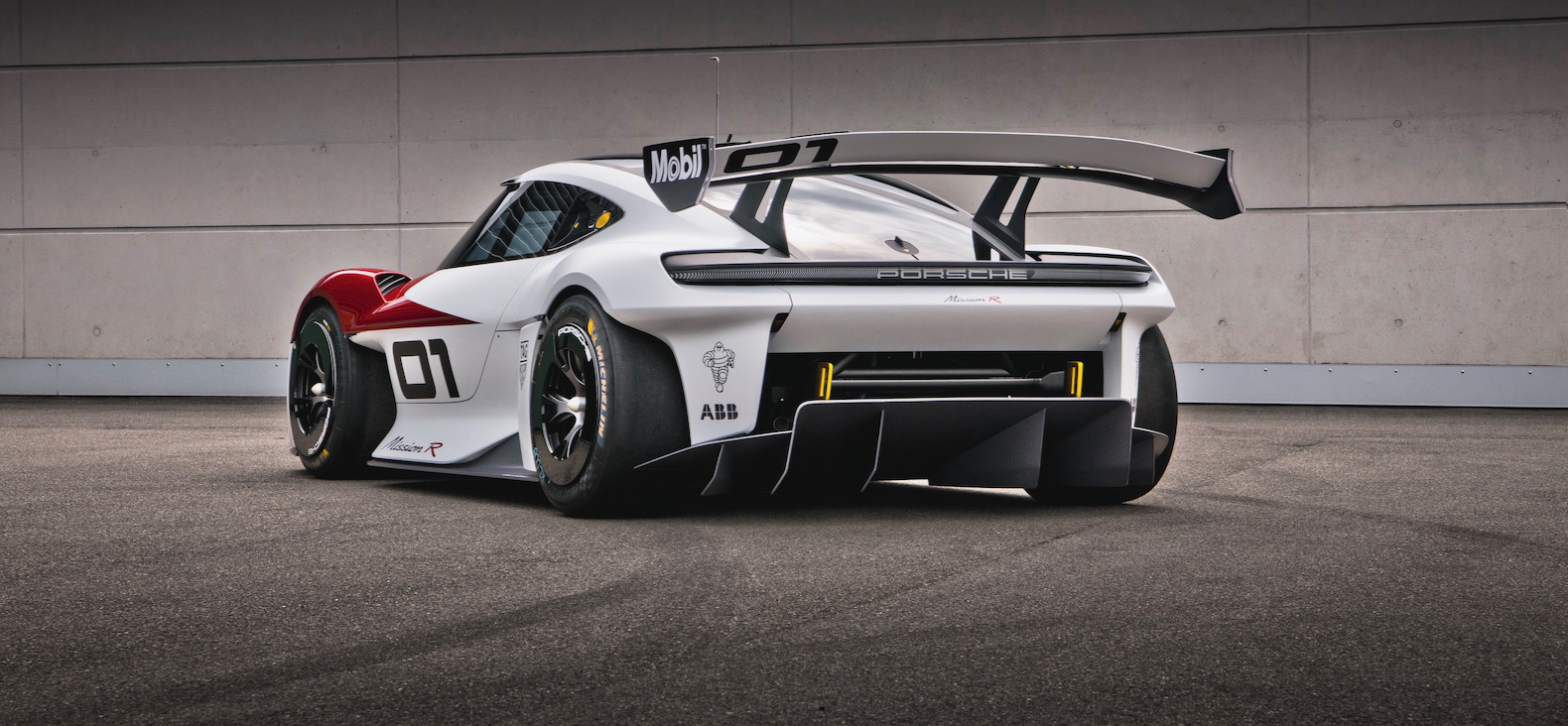 The Mission R is about the same size as the 718 Cayman and in many ways it looks like a future version of the small two seater. Its length may be about the same size, but it is lower and wider than the 718 Cayman. It's powered by two electric motors with a 429 horsepower motor powering the front wheels and a 644 horsepower motor powering the rear. In Race mode the Mission R generates 671 hp, but in Qualifying mode the two motors generate a nice 1,073 hp.
The Mission R has a 80 kWh battery, which will provide enough juice to fly around the track for 30 to 43 minutes. Porsche says that the Mission R can accelerate from 0-62 mph in less than 2.5 seconds and it has a top speed over 186 mph. The concept also gets a 900-volt electrical system that can be recharged from 5 to 80 percent in only 15 minutes.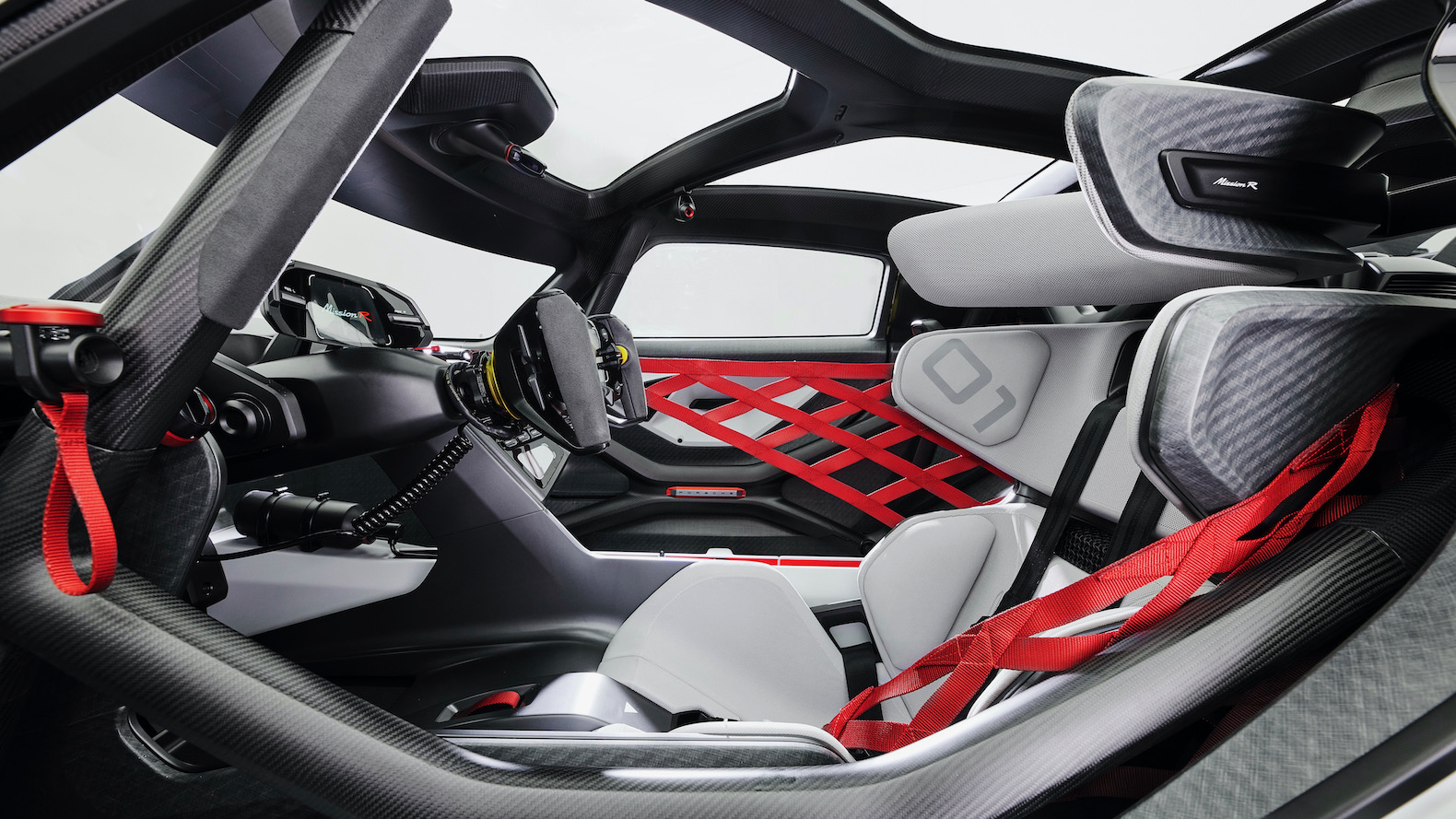 Sustainability, which isn't something we usually talk about when we mention race cars, is evident here. the Mission R's body is made of natural-fiber-reinforced plastic and there are several 3D-printed foam parts inside. The unique steering wheel has a screen to display vital info, while a screen on top of the steering column displays the views from the rear and side mirrors.
We'll have to wait and see if the Mission R is a preview of the next-generation Boxster and Cayman, which are expected to get electric powertrains.