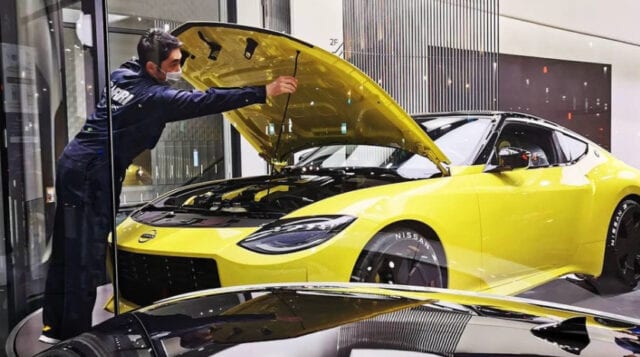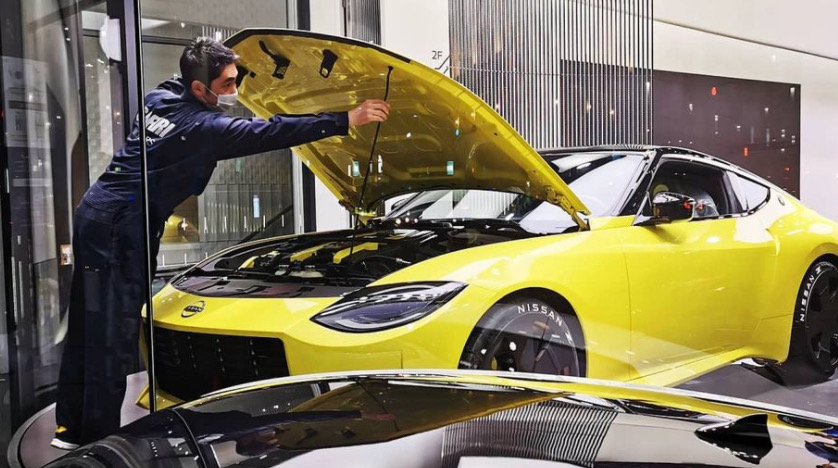 Nissan recently previewed the next-generation Z with the Z Proto, but it stopped short of giving us any details about what will power the next Z. Although Nissan has yet to confirm anything there have been countless rumors that the new Z will borrow its engine from the Infiniti Q60 Red Sport and now it looks like those rumors are true.
Members of the NewNissanZ have posted photos of the Z Proto with its hood up and what we see looks awfully familiar. Although the engine cover has been changed a bit, it's pretty clear that the Z Proto is powered by the same twin-turbocharged 3.0-liter V6 as the Q60 Red Sport.
The V6 generates 400 horsepower and 350 pound-feet of torque, which is also why it's been reported that the new Z will be called the 400Z. Now we just have to wait and see if it has the same power specs as the Infiniti.