Mercedes-Benz has released several futuristic concept cars in the past few years, but none of them have been as far out as its latest concept. Mercedes-Benz has unveiled the Vision AVTR concept, (Advanced Vehicle Transformation) which it teamed up with Avatar creator James Cameron to create.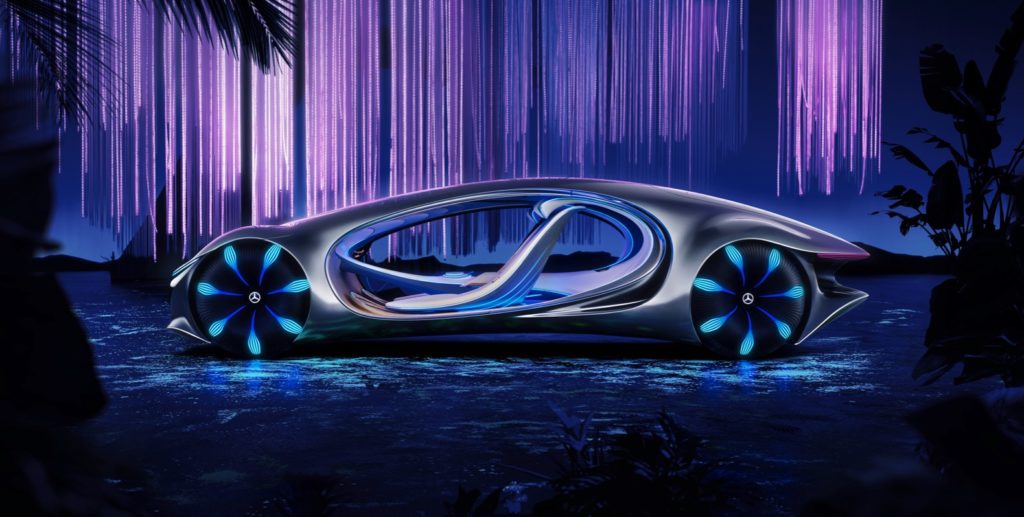 The Vision AVTR looks like it's straight out of the movie with its "inside-out design structure." Mercedes-Benz says that the goal was to create a car that prolongs the perception of its passengers with an immersive experience space in which passengers connect with each other, with the vehicle and the surrounding area.
The concept has no doors and at the rear there are 33 multidirectional, movable "bionic flaps" that are reminiscent of Pandoran animals. They provide energy for the vehicle as solar panels and also change their orientation in unison in order to optimally support the vehicle while driving.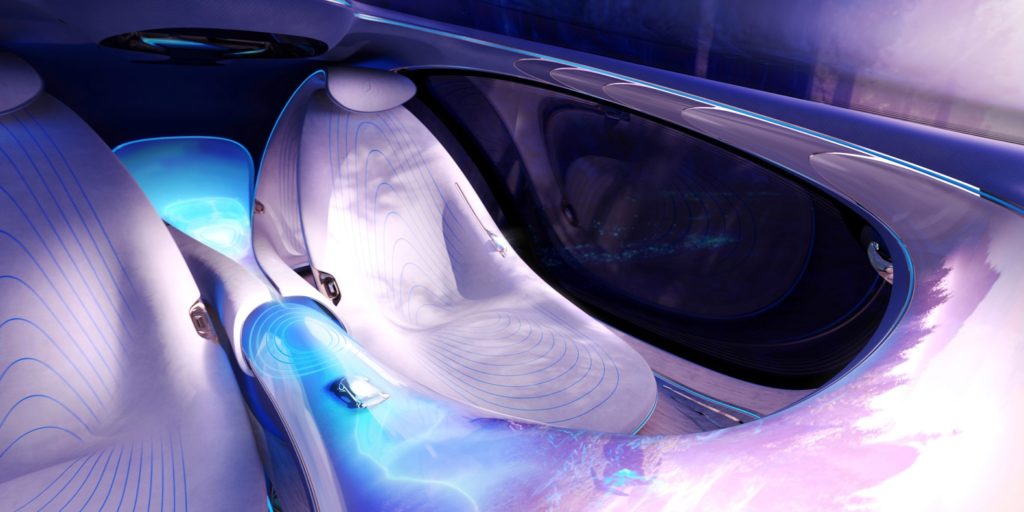 Inside the Vision AVTR can detect your pulse and sense your breathing. "We wanted to design a car that could connect seamlessly with its passengers. The user experience as a central element is comparable to a symbiotic organism." Instead of having a traditional steering wheel, there's a multifunctional control element in the center console. By placing the hand on the control unit, the interior comes to life.
Sustainability is also a big focus. The interior's seats are made from vegan materials and the floor is made from a new type of wood called Karuun, which grows very fast as a natural raw material and is harvested by hand in Indonesia. The electric powertrain is also powered by a new battery technology that is based on graphene-based organic cell chemistry, which completely eliminates rare, toxic and expensive earths such as metals. The battery materials are also 100 percent recyclable.