Lately the Mercedes-Benz SL has been overshadowed by the more performance focused Mercedes-AMG GT, but luckily Mercedes-Benz has decided to not kill the iconic SL. So now it's tasked its the Mercedes-AMG team to develop the next-generation SL, to bring it back to its roots. "The legend lives on."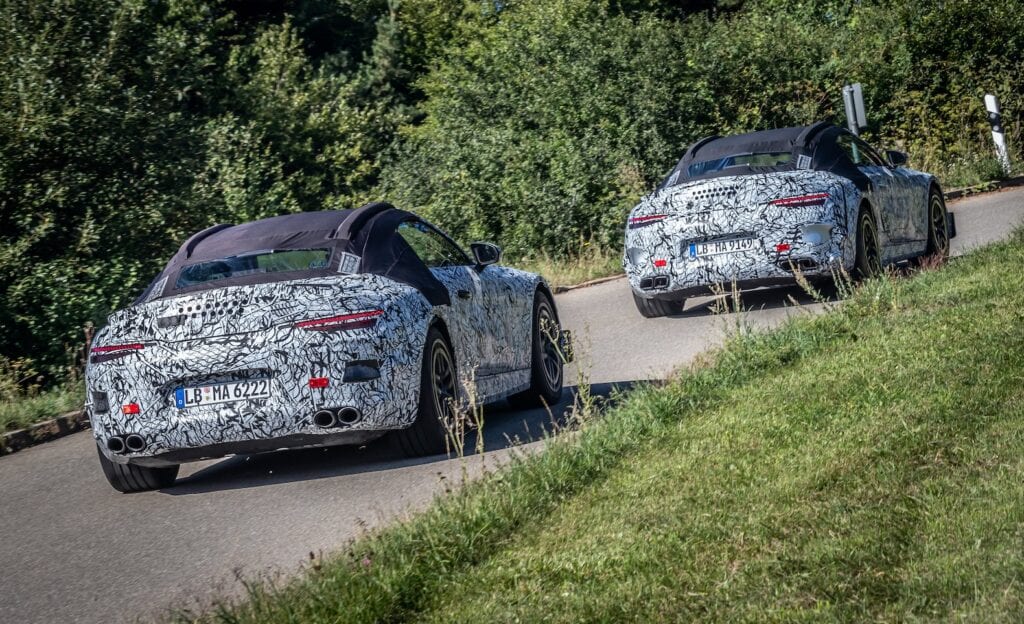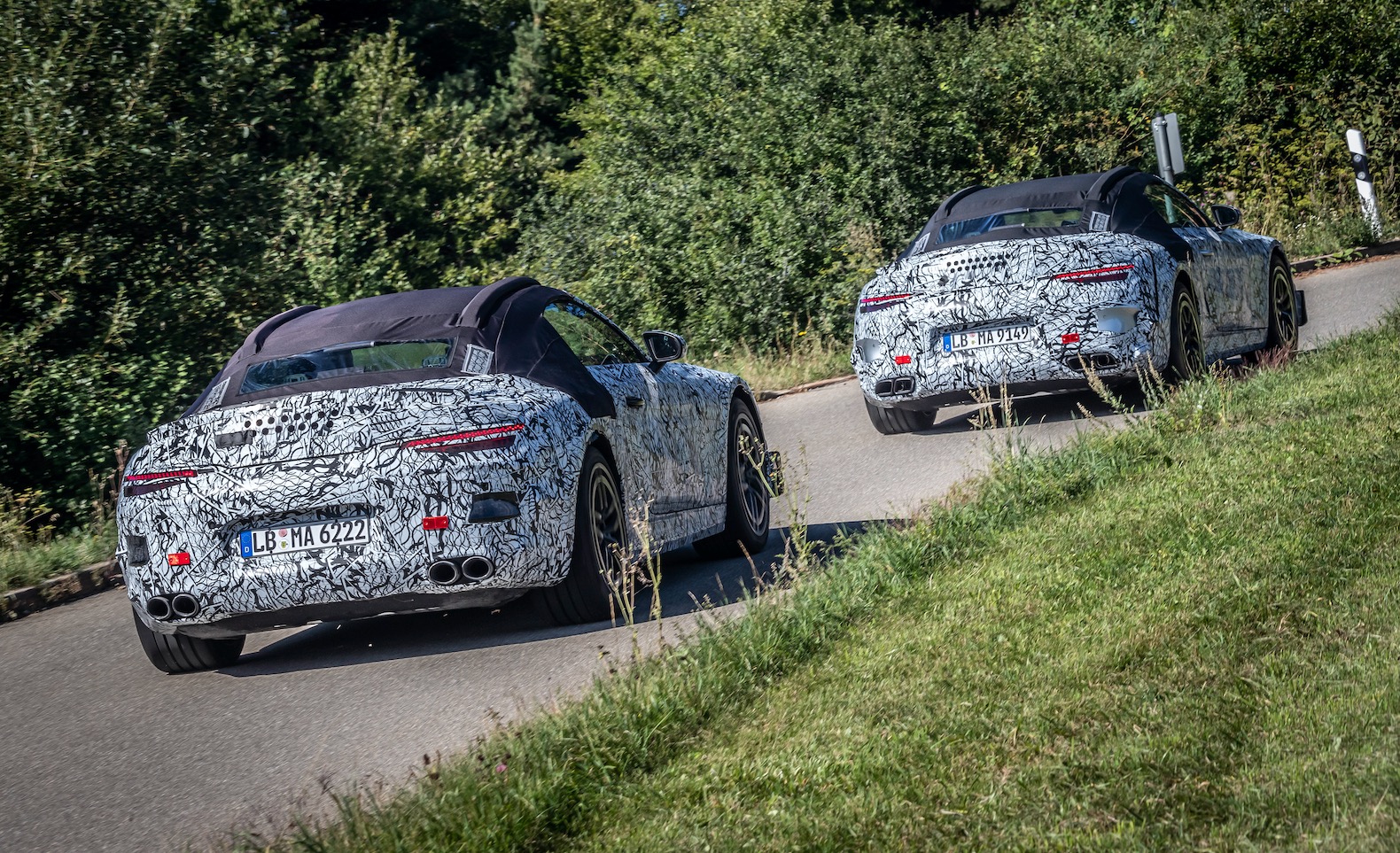 The new SL is now ready for its dynamic driving tests and luckily Mercedes has decided to release a set of photos of some prototypes on the road.
We don't have a lot of details yet, but it's being reported that the new SL will only be offered in Mercedes-AMG performance versions. The next-gen SL will be offered with a range of engine options, including a new 4.0-liter twin-turbocharged V8 and maybe even a plug-in hybrid powertrain.
The current SL has a folding hardtop, but the next-gen is expected to get a soft top and only have two seats instead of four. It also looks like the new SL will be a bit smaller. We don't know when the new SL will arrive, but it could be here by 2022.