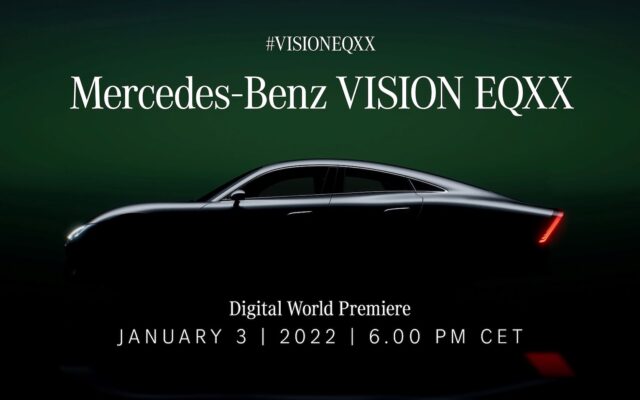 Mercedes-Benz has been expanding its EQ line of electric vehicles with new additions like the EQS and EQE. Now it looks like Mercedes is looking at how to expand the lineup further with the upcoming debut of the Vision EQXX.
According to Mercedes, the Vision EQXX is the "most efficient vehicle the brand has ever built." We don't exactly know what that means yet, but it might be super aerodynamic, which we can see by its long and sleek silhouette in this teaser. Mercedes says that its designers are aiming for the EQXX to "Lead in Electric" and "Lead in Car Software".
"The Vision EQXX is part of a far-reaching Mercedes-Benz technology program aimed at breaking through technological barriers and lifting energy efficiency to new heights. It demonstrates the gains that are possible through rethinking the fundamentals from the ground up. This includes advances across all elements of its cutting-edge electric drivetrain as well as the use of lightweight engineering and sustainable materials," Mercedes-Benz stated.
The Vision EQXX will have a digital debut on January 3, 2022 at 12 pm EST.