Mercedes-Benz has unveiled its new MBUX Hyperscreen, which is going to debut at CES 2021 next week. The 56-inch wide Hyperscreen features three screens and stretches nearly the entire dashboard.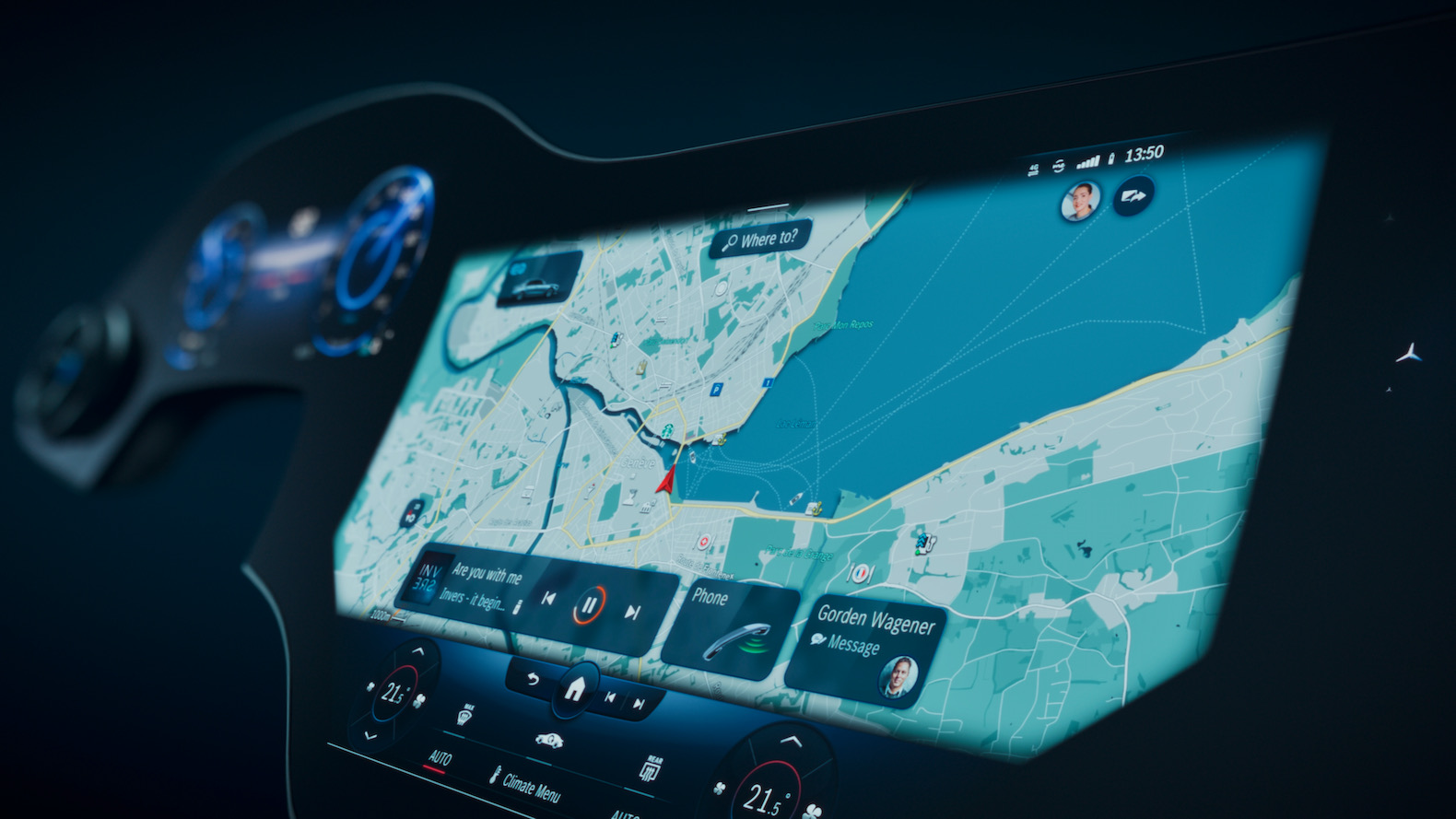 The MBUX Hyperscreen is an update of the current MBUX infotainment system and features a 12.3-inch digital gauge cluster, a 17.7-inch infotainment screen and a 12.3-inch screen in front of the passenger. The system also features OLED panels for the center and passenger screens and the display in front of the passenger can support up to seven profiles so everyone can have their own customized display.
The MBUX Hyperscreen is powered by eight CPU cores with 24GB of RAM. There are also 12 actuators that are mounted beneath the screen to provide haptic feedback.
Another highlight is the artificial intelligence that the system uses. It can learn your preferences and habits. For example, Mercedes-Benz says that if you always call one particular person on the way home on Tuesday evenings, you will be asked to make a corresponding call on that day of the week and that specific time of day.
We'll get to see the MBUX Hyperscreen debut soon in the EQS electric sedan.