Mercedes-Benz has announced that it's kicked off production of the Mercedes-Benz EQC electric crossover at its plant in Bremen, Germany.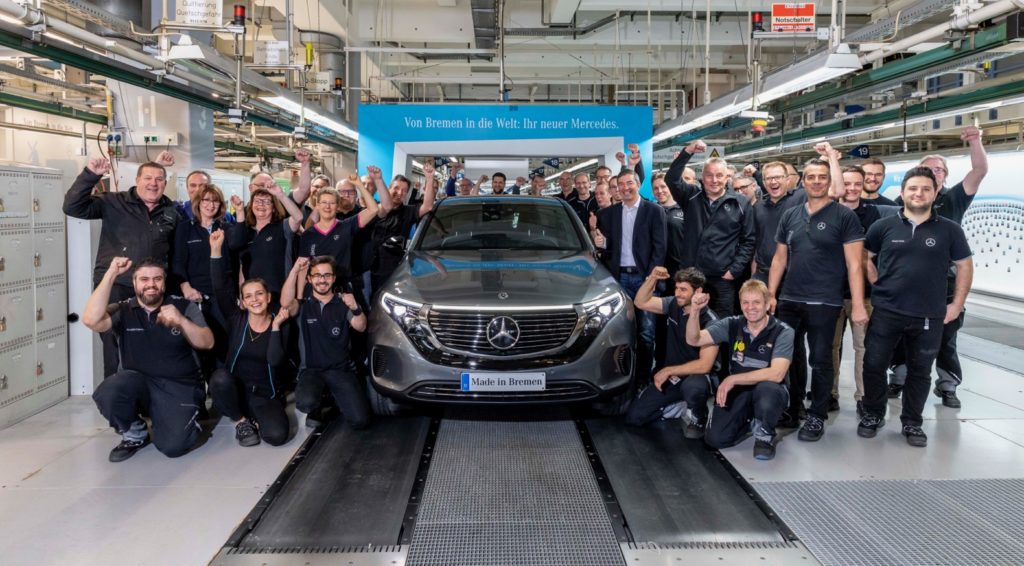 The Mercedes-Benz EQC is built alongside the C-Class and GLC-Class SUV, which will make it easier for the brand to ramp up production if it needs to. Demand for the EQC is already high, since Mercedes-Benz says that the first year of production is already sold out. Production is also going to kick off in China later this year.
"With the Mercedes-Benz EQC, we are entering a new era of mobility. It is part of the growing family of all-electric vehicles at Mercedes-Benz and combines brand-defining features such as quality, safety and comfort. We offer our customers progressive design and unique ride comfort – and this with a range absolutely suitable for everyday use," states Britta Seeger, Member of the Board of Management of Daimler AG responsible for Mercedes-Benz Cars Sales.
Even if production has already kicked off, buyers in the US will have to wait until 2020 to get the Mercedes-Benz EQC.