Mercedes-Benz has unveiled the next model from its EQ electric lineup, the EQA. If you think it looks familiar, you're correct, since it's based on the GLA.
The 2022 Mercedes-Benz EQA250 ditches the internal combustion engine that powers the GLA and instead is powered by an electric motor with 187 horsepower and 277 pound-feet of torque. To compare the GLA has more horsepower at 221 hp, but the EQA has more torque, with the GLA rated at 258 lb-ft.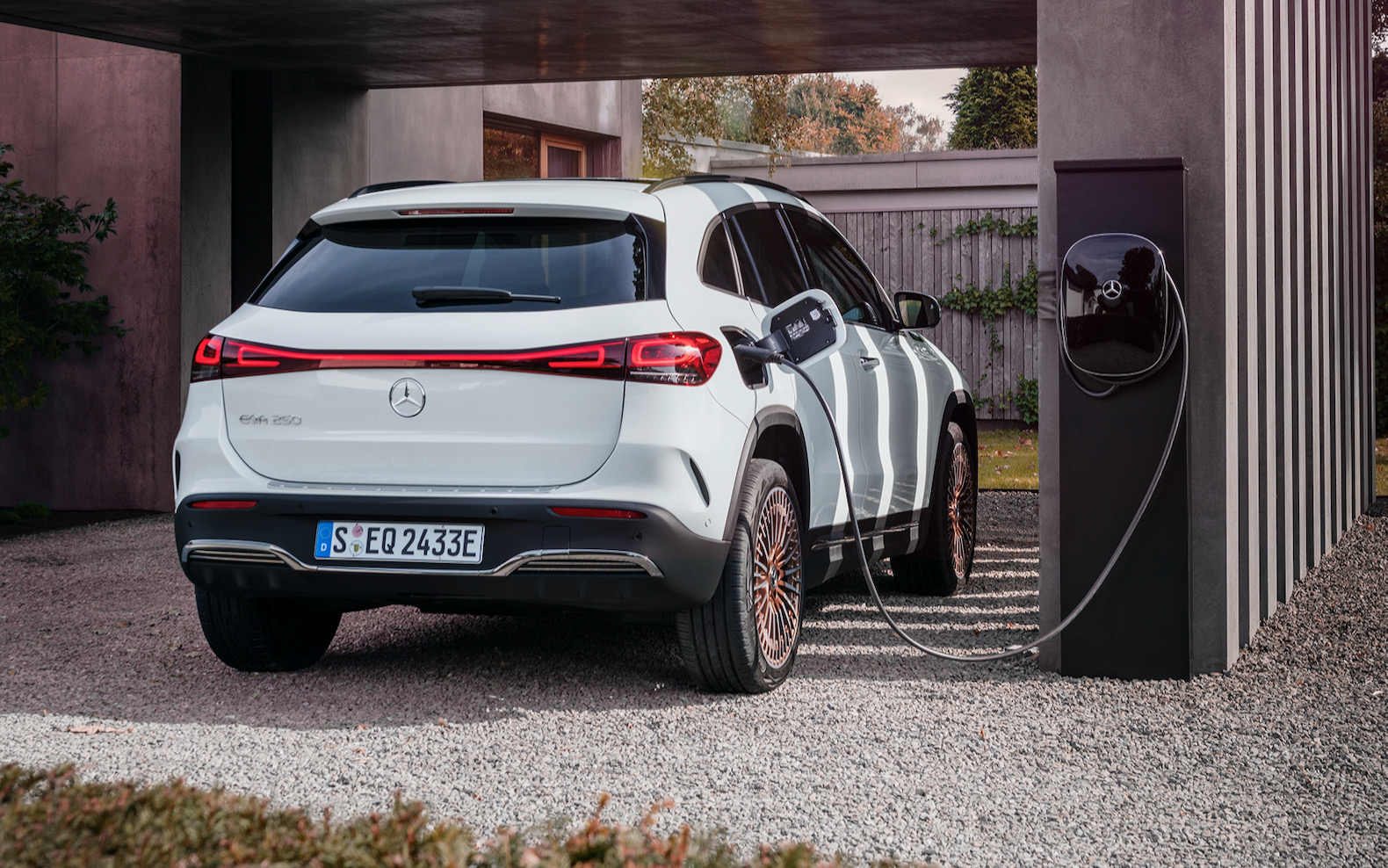 The EQA250 is a bit slower than the GLA, since it takes about two seconds longer to accelerate from 0-60 mph and it has a governed top speed of 100 mph. The EQA250 is powered by a 66.5-kWh battery pack that gives it a range of close to 300 miles on the European cycle, which means it would have a range of around 200-250 miles on the more stringent EPA cycle.
Mercedes-Benz has confirmed that it will offer an EQA with over 268 hp and over 300 miles of range. A dual-motor version is also expected with all-wheel drive.
As of right now, the EQA250 is confirmed for Europe, but Mercedes-Benz hasn't decided if it will be offered in the United States.