The industry has placed a lot more emphasis on four-cylinder engines lately, with many automakers ditching bigger V6 and V8 engines, but it looks like Mazda is about to buck that trend. Mazda has confirmed that it is working on a new SkyActiv-X inline-six cylinder engine.
The guys over at Jalopnik discovered the news that was buried in Mazda's "Fiscal Year 2019 March Results" presentation. The presentation states that the new six-cylinder engine will be used by vehicles that are based on its "Large Architecture."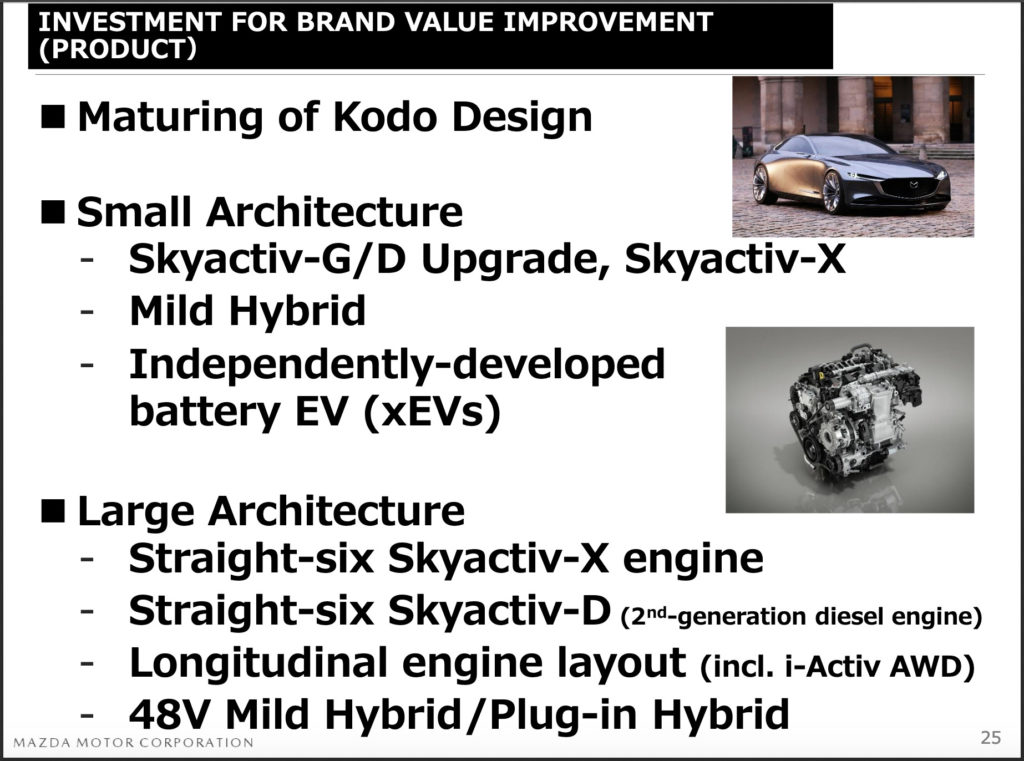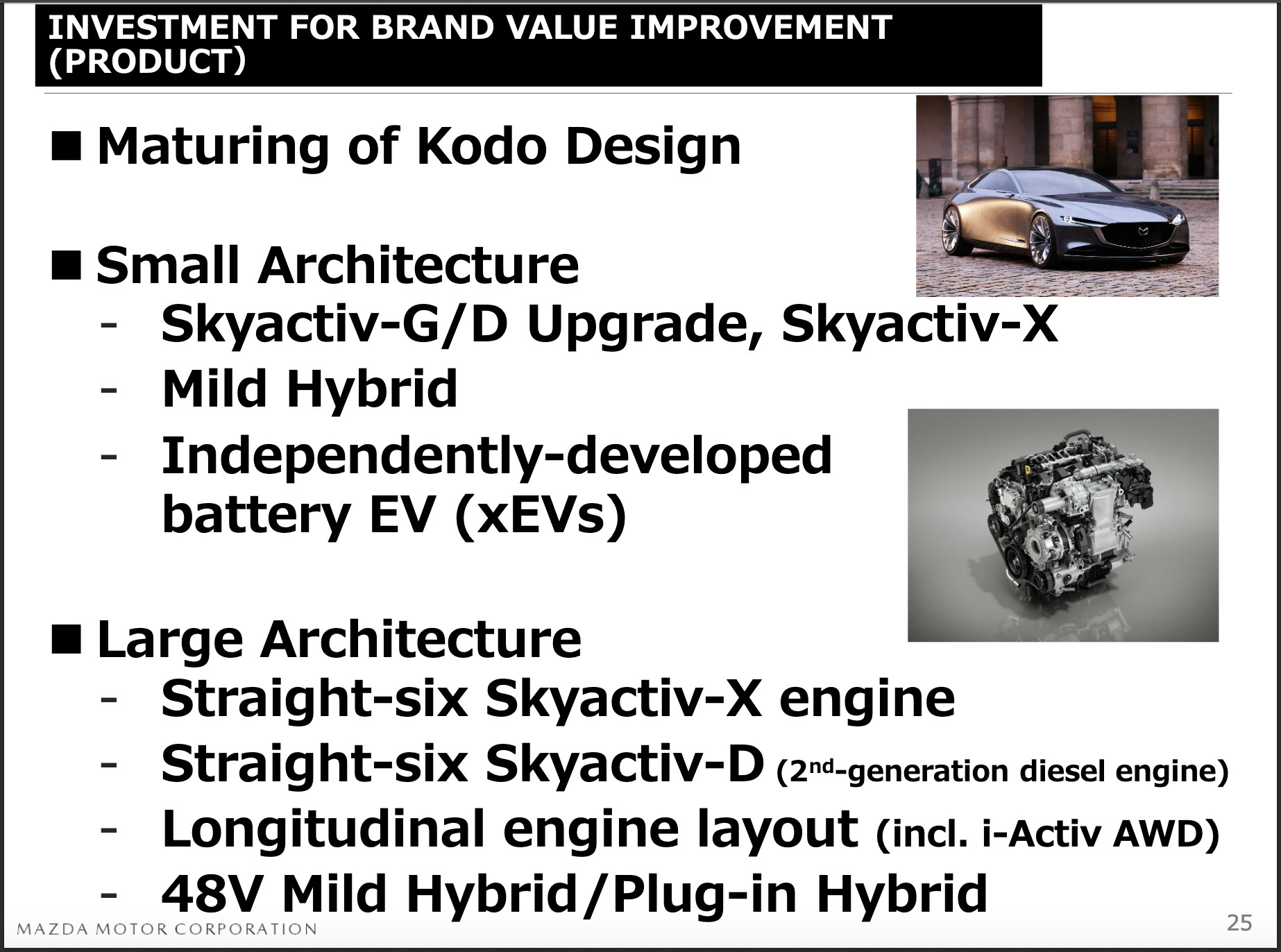 After discovering the news about the new engine, Mazda officially stated to the website, "We're excited to bring these powertrains to our future vehicles as we continue on our path to premium." The slide also states that a diesel six-cylinder is also in the works.
It's not known what vehicles will use the new Large Architecture, but Mazda also hints that the platform could be a rear-wheel drive based platform with all-wheel drive being optional. The Large Architecture models will also get 48-volt mild and plug-in hybrid versions, which may also use the new inline-six engine.