Lucid has announced that it has begun deliveries of the new Stealth Appearance package for the Air Grand Touring and Air Touring models. The Stealth Appearance models get darkened trim and unique wheels for buyers that like the blacked-out look.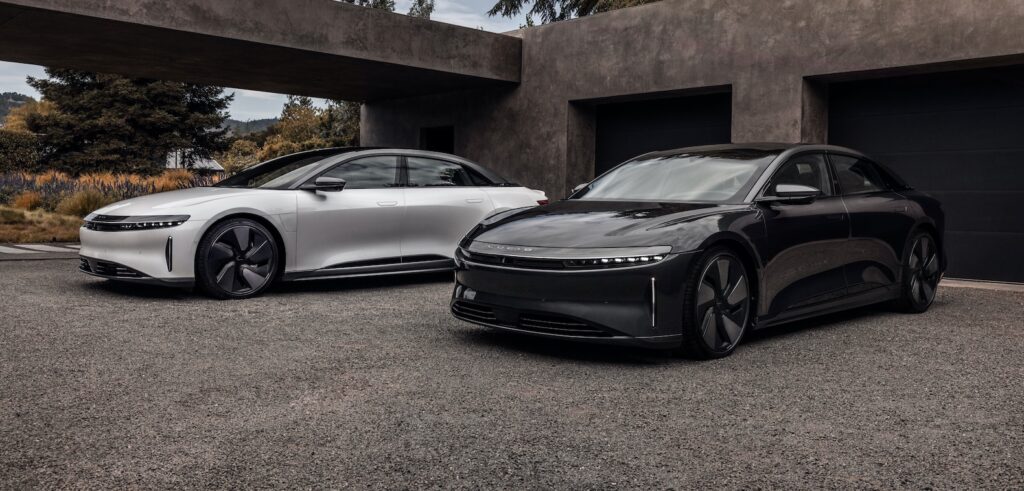 Stealth Appearance changes of up to 35 components on the outside of the Air with dark Stealth polished trim instead of platinum. The biggest change is the darkened Stealth components that frame the Air's Glass Canopy roof. Stealth Appearance also adds black gloss and satin graphite accents to areas like the lower body trim and the trim around the headlights and taillights.
The Stealth Appearance gets either 20- or 21-inch satin black wheel inserts. Stealth Appearance is priced at $3,000 for the Air Touring with a metal roof, or $6,000 for models equipped with a Glass Canopy roof. Buyers can also choose from these exterior colors: Stellar White, Infinite Black, Cosmos Silver, Quantum Grey, and Zenith Red.