It's been a bit confusing for EV buyers, since the Biden administration changed the rules for which vehicles are eligible for the full $7,500 tax credit. The administration is prioritizing vehicles that are mostly made in the U.S., which means that many of today's great EVs are no longer eligible, like the Hyundai Ioniq 5 or Nissan Leaf.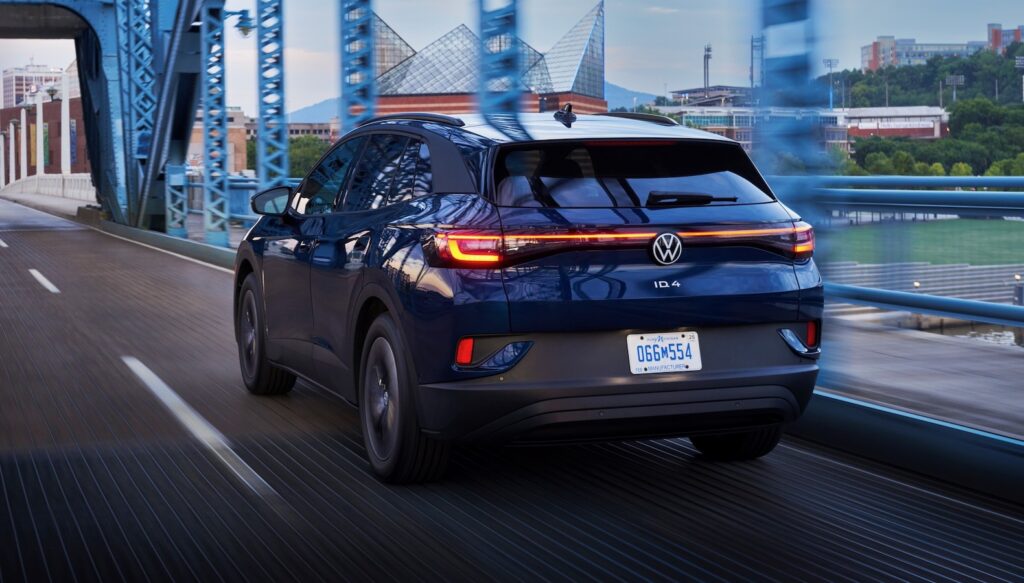 Well there's some good news, Volkswagen has confirmed that the 2023 ID.4 electric crossover is eligible for the full federal tax credit, making it the only vehicle from a non-U.S. automaker that gets it. The reason is because VW has moved production of the ID.4 to Tennessee.
The VW ID.4 was the fourth best selling EV in the U.S. in the first quarter of 2023. The 2023 ID.4 is available with two battery sizes and two powertrains. The ID.4 Standard model that has a 62kWh battery, a driving range of 209 miles and it pricing starts at $38,995. The ID.4 Pro gets a larger 82 kWh battery that gives it a 275 mile driving range. The standard model is powered by a single rear mounted electric motor with 201 horsepower, while the ID.4 AWD Pro gets a dual motor powertrain with 295 horsepower and a range of 255 miles.