We're still waiting to see the Lucid Air electric sedan, but in the meantime Lucid has just announced that the Air will be the "world's most aero-efficient luxury car" when it goes on sale. The Lucid Air is so sleek that it achieved a coefficient of drag of 0.21.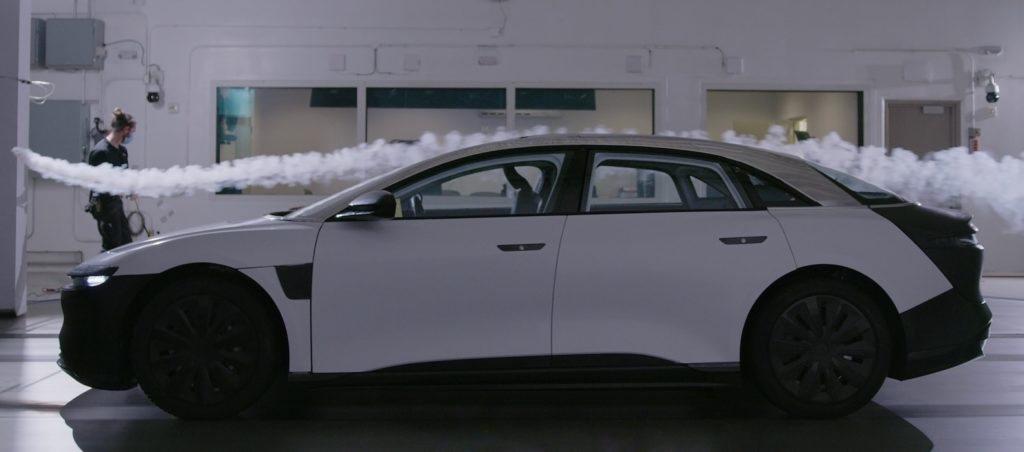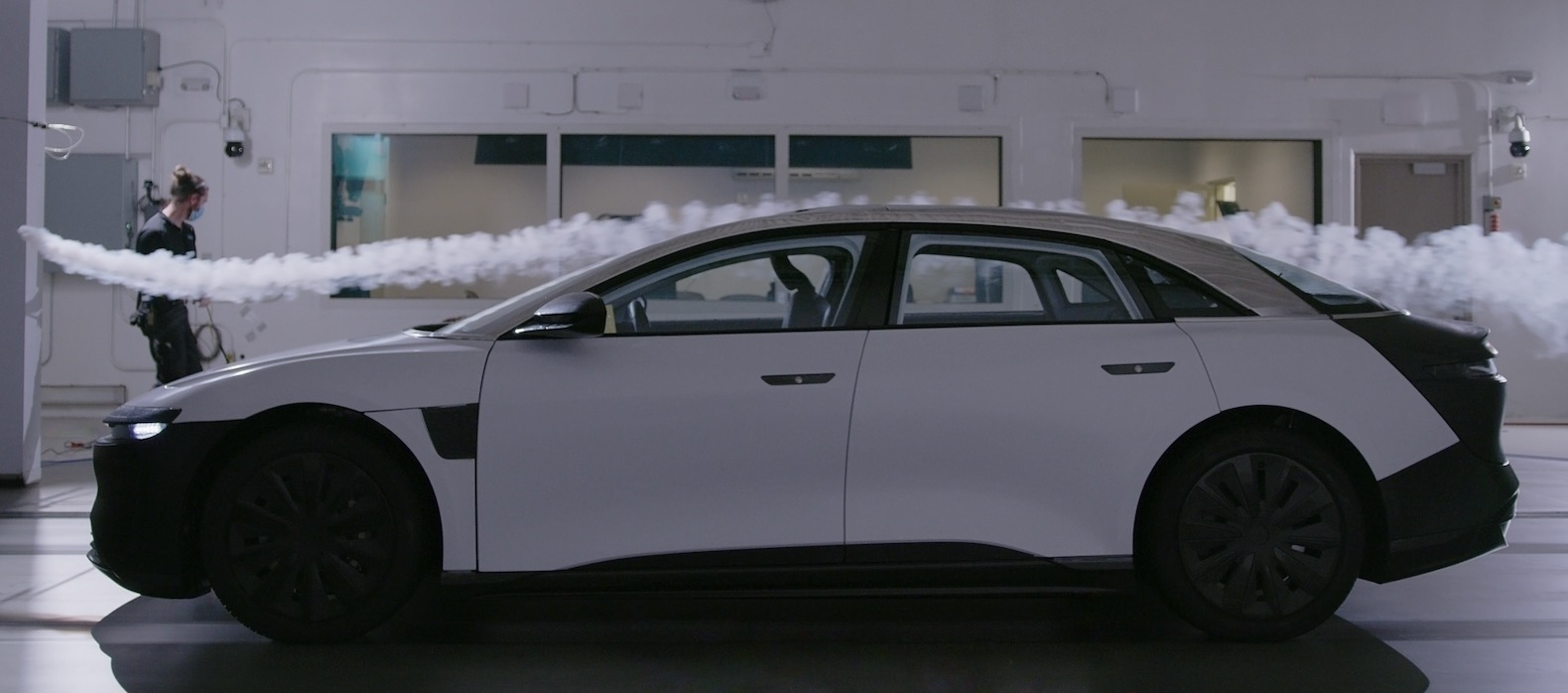 "Aerodynamic efficiency plays a key role in achieving world-beating range and performance, and is particularly valuable to an EV in that it provides "smart range" independent of battery pack size. So naturally we intensively focused upon aerodynamics throughout the Lucid Air's development." said Peter Rawlinson, CEO and CTO, Lucid Motors.
The Lucid Air's exterior features several design elements to help it slip through the wind. This includes side air intakes in the front fascia that smooth airflow around the wheel wells, aerodynamically optimized wheel designs, and vents in the hood that channel air smoothly around the flanks of the car.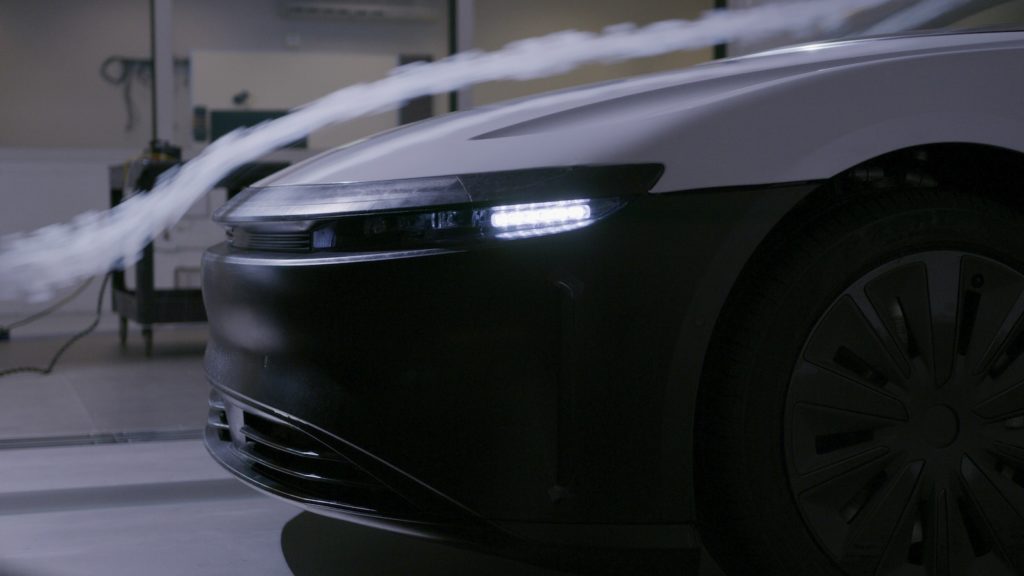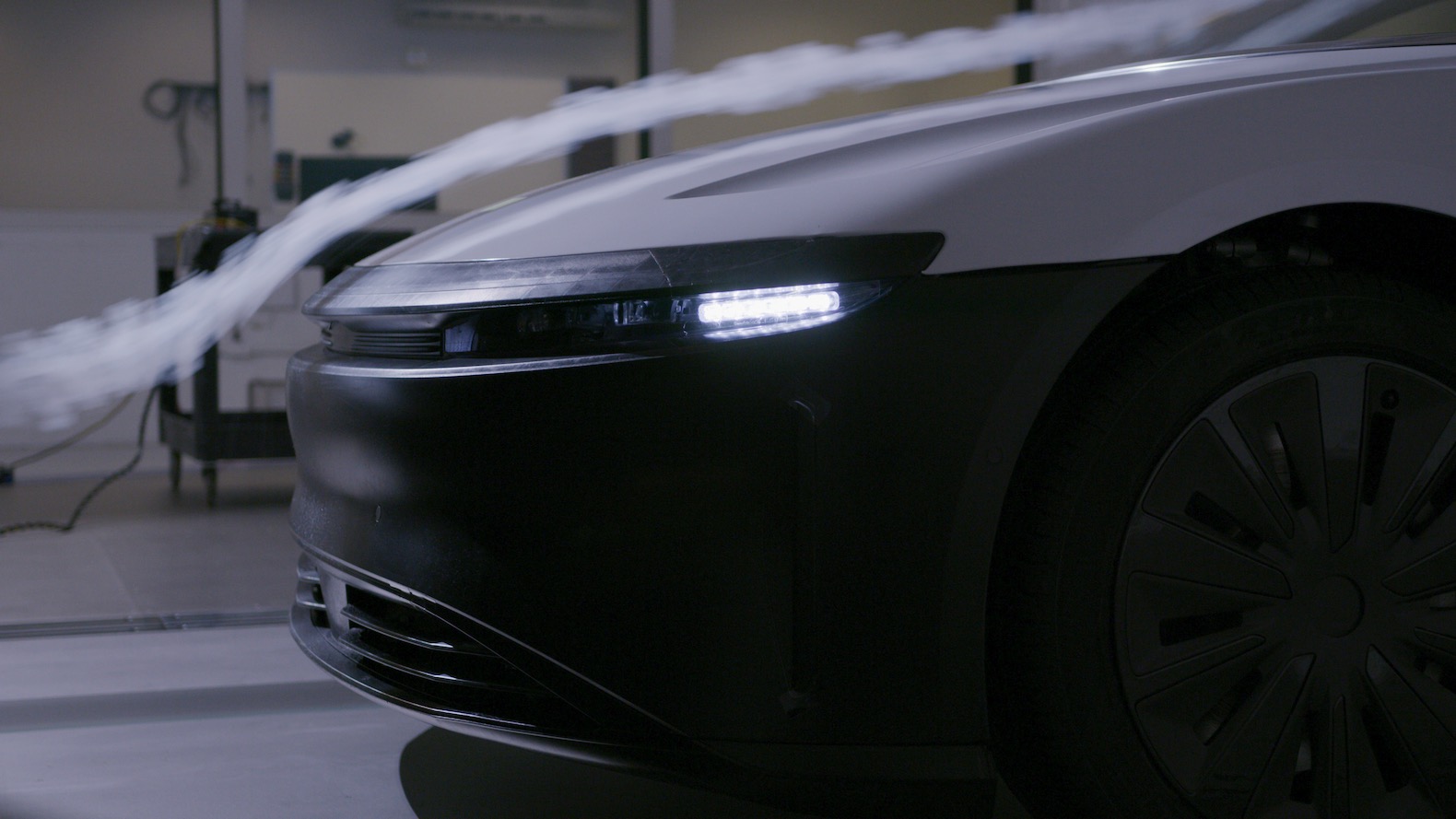 Underneath that sleek exterior, the Lucid Air features a proprietary vortex-generating air intake system behind the front bumper that maximizes cooling performance by uniformly distributing air on heat exchange surfaces while minimizing the size of the air intake aperture. The Lucid Air also has an uninterrupted smooth undersurface that curves up towards the rear to form an aerodynamic diffuser.
Why focus so much on aerodynamics? That sleek exterior helps the Lucid Air EV achieve a driving range over 400 miles.
The Lucid Air will officially debut on September 9, 2020. Stay tuned.