The Lexus LX 570 is already one of the most off-road ready luxury SUVs that you can get, but now Lexus has made it even more ready for an adventure with the J201 concept. The J201 concept will be driven by in the 2020 Rebelle Rally by 2019 Rebelle 4×4 class champions Rachelle Croft and Taylor Pawley.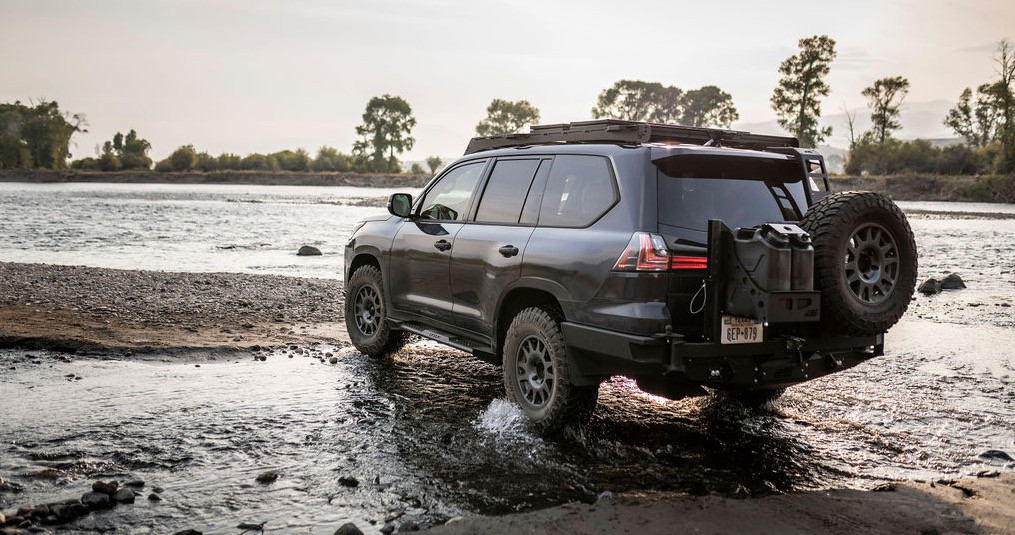 The LX 570 is a more luxurious Toyota Land Cruiser – an iconic off-roader. The J201 has the same 5.7-liter V8 as the standard LX, but a Magnuson supercharger has been bolted on to give it 550 horsepower and 550 pound-feet of torque. The eight-speed transmission has been tweaked to handle all that extra power.
The suspension has been upgraded by Icon Vehicle Dynamics and the air suspension can raise the J201 4.8 inches in the front and 4.1 inches in the rear.
To protect the body, more rugged bumpers have been added, plus skid plates for the fuel tank, front and transfer case. A winch has been added at the front and the rear gets a ladder to help you reach the storage area on the roof. Two 5 gallon water cans and a spare tire carrier sit at the rear.
The J201 rides on 17-inch wheels with General Grabber X3 33-inch tires.
The 10-day women's Rebelle Rally starts in Lake Tahoe, California this weekend and ends in Glamis, California.