"Black Panther: Wakanda Forever" opened in theaters over the weekend and viewers got a chance to see the Lexus RZ electric crossover in action during the film. Lexus has decided to celebrate the launch of the movie by teaming up with Adidas to create a special Wakanda-inspired RX 500h F Sport SUV.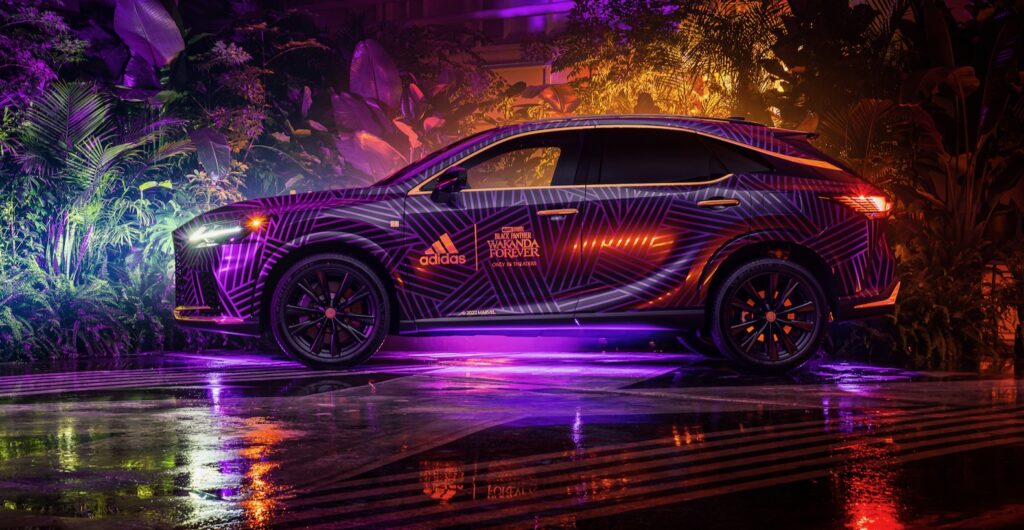 The new RX was given to Adidas S.E.E.D. students to reimagine the new RX. The purpose of the (School for Experiential Education in Design) program helps Adidas identify and promote design talent in under represented groups, like female creators.
Lexus and the Adidas design shop asked the question, "What if Wakanda had a national athletic team?"
The special RX features gold accents and diamond pattern. Inside the interior has also been modified with a special diamond pattern on the seats, door panels, and steering wheel, while gold accents have been applied to the center console and door trim. The S.E.E.D. team also created a unique shirt, with the phrase "Educate a Woman, Educate a Nation". But sadly there are no plans to sell it, just like the Wakanda-inspired Lexus RX.