Lamborghini has pulled the covers off its latest model, the Lamborghini Huracan EVO RWD Spyder, using Augmented Reality on its official website. The Huracan EVO RWD Spyder is powered by a 5.2-liter V10 that generates 610 horsepower and 413 lb-ft. of torque.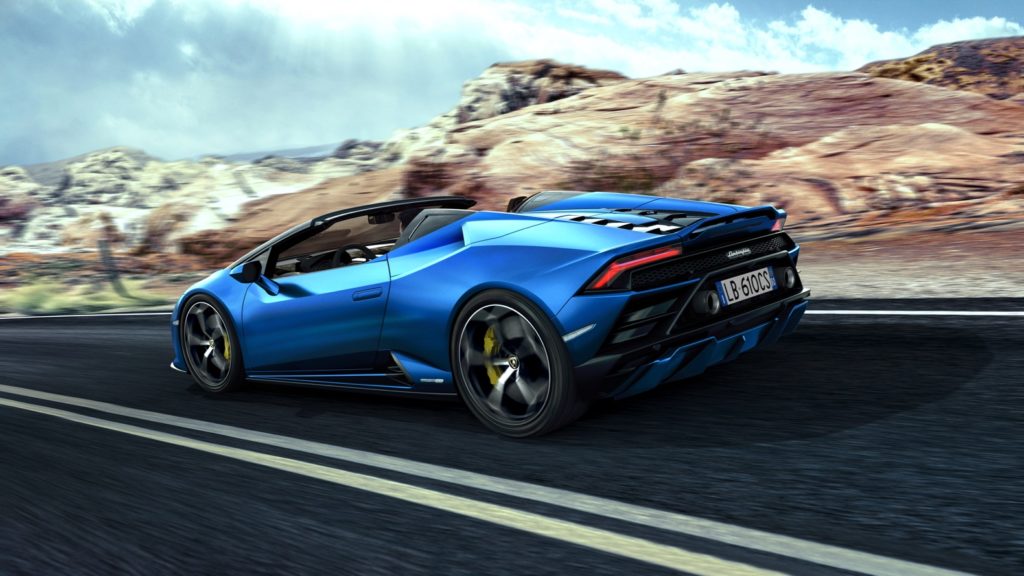 With that much power on tap it can zoom from 0-62 mph in 3.5 seconds and has a top speed of 201 mph. The soft top also only takes 17 seconds to operate at speeds up to 31 mph.
"The Huracan EVO Rear-Wheel Drive Spyder doubles the driving fun, delivering raw driving pleasure with the opportunity to celebrate life outside," stated Lamborghini CEO Stefano Domenicali. "The driver is perfectly in touch with Lamborghini's engineering heritage, experiencing the feedback and engagement from the set-up of a rear-wheel drive car where electronic intrusion is minimized, while enjoying the sense of freedom and spirit of life that only open-top driving provides."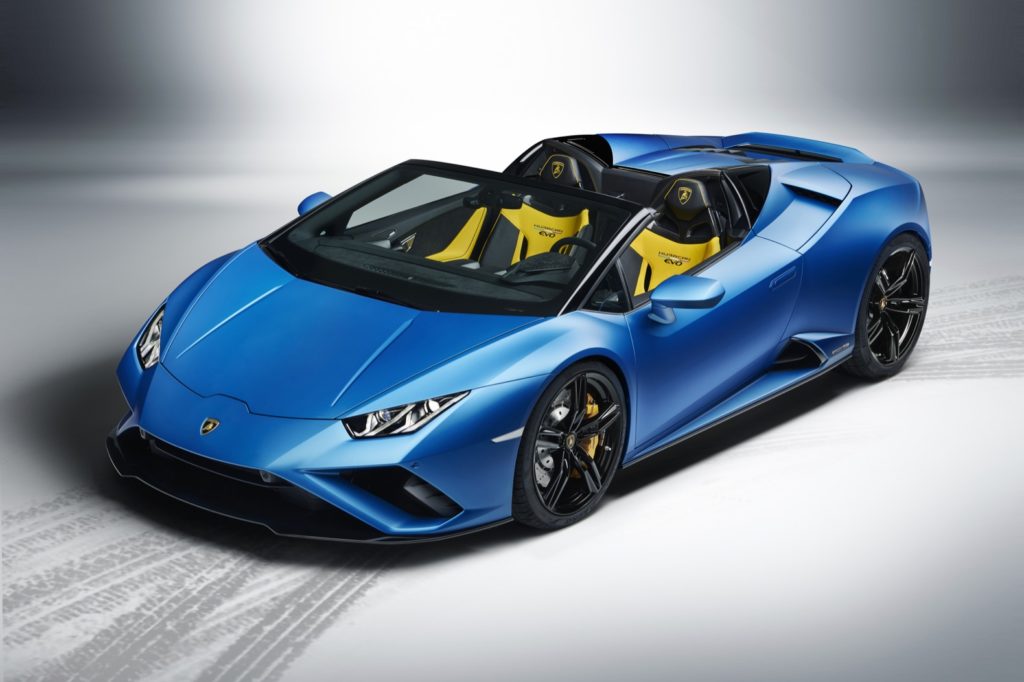 The Huracan EVO RWD Spyder also gets a specially tuned P-TCS traction control system to make it even more fun to drive and the driver can use the ANIMA button on the steering wheel to select the different driving modes. STRADA provides stability and safety in all conditions by minimizing rear-wheel slippage. SPORT mode allows the rear wheels to slide and skate during acceleration and CORSA mode optimizes the car's traction and agility when exiting a corner.
If you want one, the Huracan EVO RWD Spyder arrives this summer with a price tag starting at $229,428.